You may remember the article that we ran a few months ago about Willy, a sweet blind boy kitty, that my friend, Jamie fostered.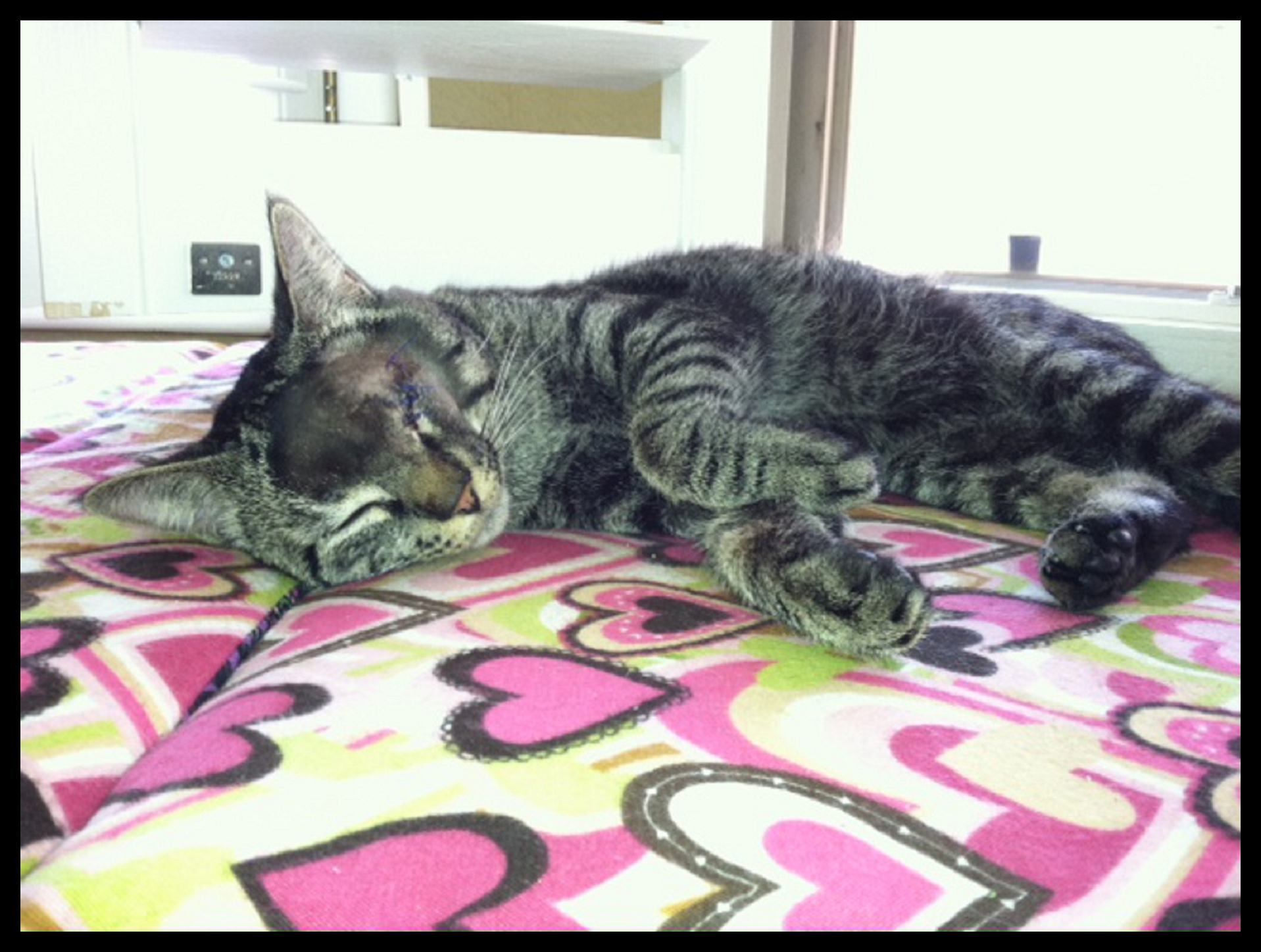 At that time, Jamie told us that Willy had come to the Arizona Humane Society with head trauma.  Once Jamie took him in, she noticed rather quickly that Willy didn't have his vision, bless his heart.  So Jamie took him in, cared for him and fell in love with this sweet guy.  I am very happy to report that Jamie told me yesterday that Willy was adopted by a very loving family!  Check out Willy now with his new Mama.  This is one happy, healthy and very content feline…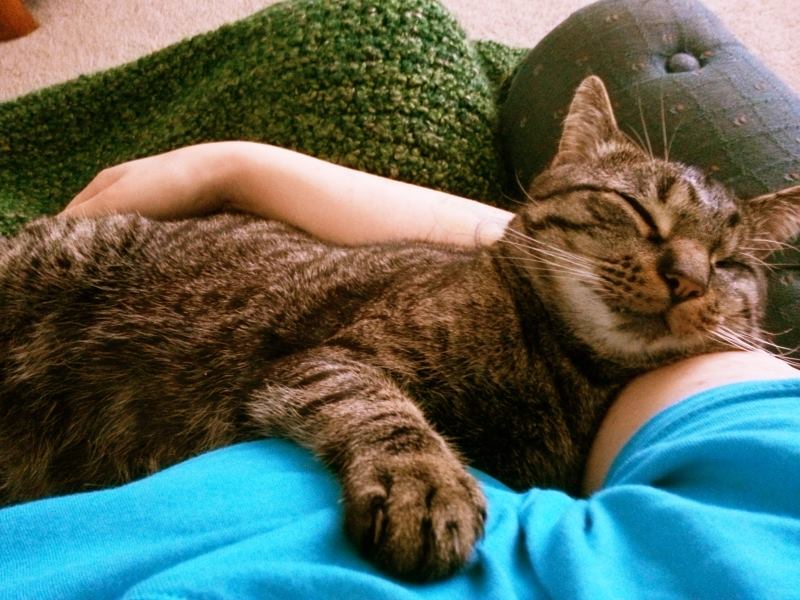 He is snuggled up in his new Mom, Lynda's arms.  Congratulations to wonderful Willy and a huge cheer for Lynda and her family for giving Willy his happy furrever and purrever home.  And another hip hip hooray for Jamie for fostering this beautiful boy.  Hearing this news made my day and I hope it put a smile on your face, too.
Send us your pet pics.  We love to get them and post them every weekend to celebrate our furry family members.  Email your pet pics and/or video to [email protected]