Thank you so much to all of you who entered the drawing for a chance to win the fun kids toy, the Goodie Gusher.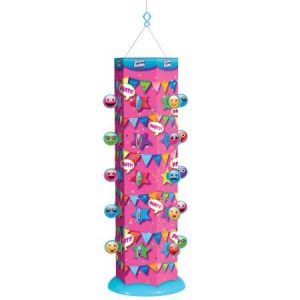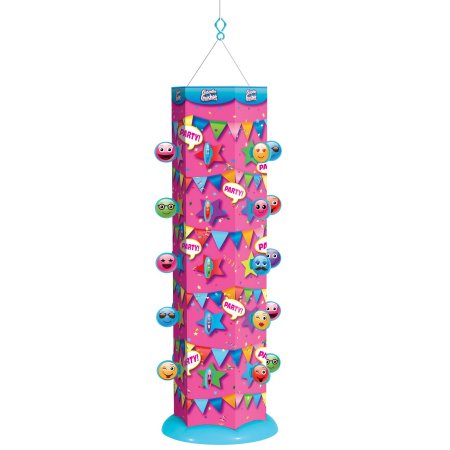 This cool activity/toy is an easy-to-fill, safe-alternative to a piñata and it's reusable!  This will be so fun to give as a holiday gift and/or use for a New Year's celebration with the family.  If you didn't win today, the Goodie Gusher is available at Walmart and at www.goodiegusher.com.  Now, let's reveal who did win the Goodie Gusher!!!  The winner is (selected by random.org drawing)…..
JoAnna Lopez from Phoenix, AZ!!!!!   
Congrats JoAnna and thanks for following managedmoms.com!!  Now let's reveal the lucky winner of the pet holiday gifts!
The pet gifts include a cute and yummy Cat'n Around Catnip toy stocking from Catclaws.com.  And for the pup in your life, check out this delish and chewy Elk Antler sold by a company that only sells the antlers that have fallen off the animals…no hunting of them they tell me, which I like.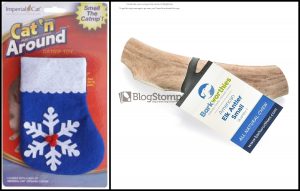 Each of the 45 Barkworthies antlers are hand collected, washed, cut, and packaged in the USA. Moose, deer and elk are all offered.
And the winner of the pet gifts is….Kay Dawson from Phoenix, AZ!!!!  
Congrats again to our winners!  We have one more drawing to win a hodgepodge of cool stuff that we posted earlier, so be sure to enter tonight by midnight!  We will draw the winner for this last one tomorrow!