Trader Joe's always stops me in my shopping tracks when I see the samples tasting bar.  Today's sample ginger wonton soup was so tasty.  And it was so simple to come home and quickly make for my yummy lunch.  So I had to share this one.  See my quick how-to video below (enlarge to full screen for better look).  The written recipe follows. Thanks Trader Joe's!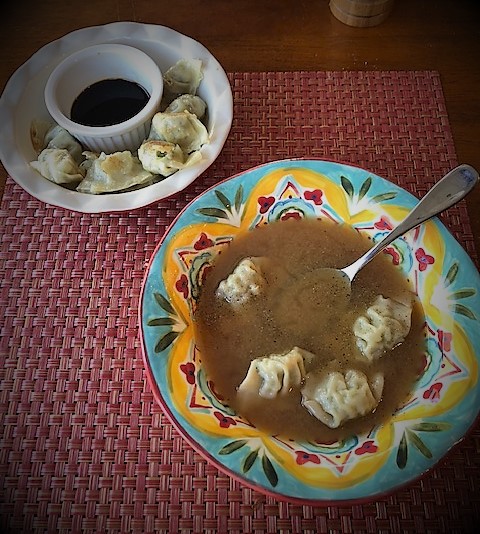 What You Need: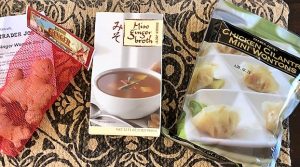 1 carton Trader Joe's Miso Ginger Broth
1/2 bag of Trader Joe's Chicken Cilantro Mini Wontons
Fresh ginger (peel and grate as much as you want)
Optional:  A few drops of sesame oil
Optional:  Green onion chopped for garnish
What You Do:
 Add full carton of miso ginger broth to pan and bring to boil.
Add 1/2 bag of frozen wontons to broth.
Simmer on high for 1 to 2 minutes.
Right before serving add a few drops of sesame oil.
Peel and grate as much ginger as you want and place a little fresh ginger on the bottom of the serving bowl.
Top with soup.
Garnish with chopped green onion.