To finish our pet week posts, today we bring you some of our family's funny pet pics that include photos from our family of felines and pets that we have fostered.  Enjoy these pics and be sure to enter in the drawing for your chance to win a $25 gift card to PetSmart!  To enter, simply email your name and email address to [email protected].  Be sure to include your address where you want the gift card sent if you are the winner (winner drawn through random.org).  Enter by this Sunday, July 14th, 7pm Arizona time! 
So, enter now and take a look at these funny pet pics to make you smile today!
Let's start with Oliver, who is a very cool cat.  His photo below proves that he truly is one cool cat.  Some of you may remember that we fostered this funny and nice boy a few years ago.  We wrote about his sweet story here.  For the last four years, Oliver has now been living the very happy life in beautiful San Diego.  My niece adopted him and this guy is living the good life!  I laughed out loud when my niece sent me these pictures last week.  Oliver is, and always has been, a real character!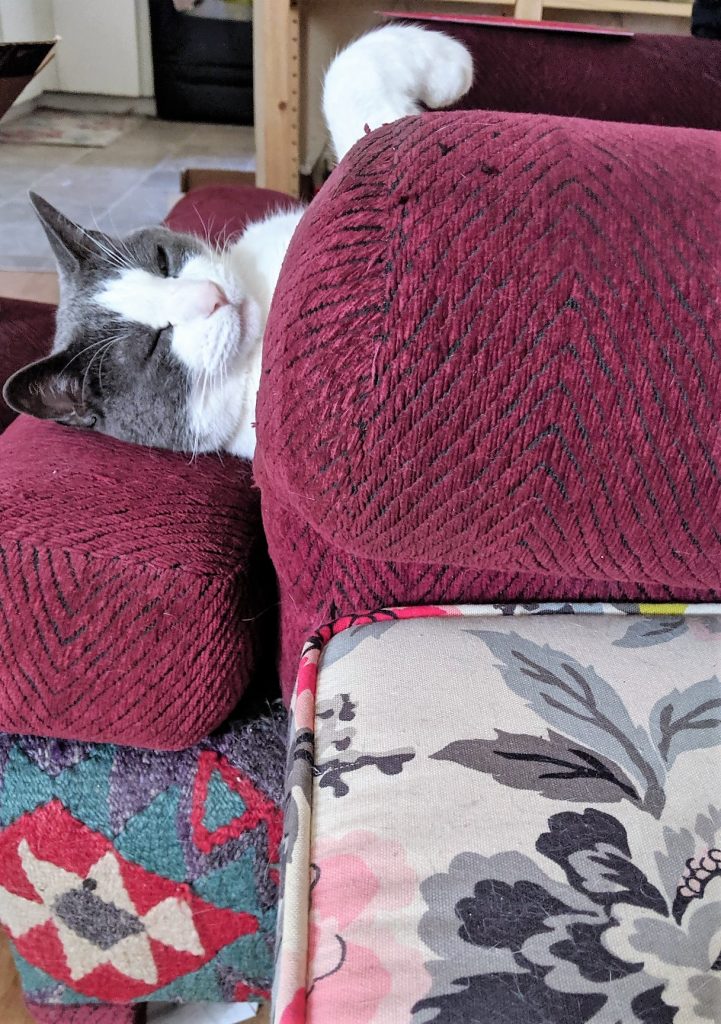 And here are some photos of our funny felines in action…
We could go on and on with our funny cat pics!  If you have funny pet pics you want us to share, email your pics to [email protected] and be sure to enter the drawing for a chance to win a $25 gift card to PetSmart!  We will announce the winner on Monday morning.  Have a purrfect weekend everyone!