As usual I had a great time appearing on the live AZTV's Arizona Daily Mix show.  Today I showed my wellness remedies that have been handed down to me from my own mother and from readers of this blog who have shared their tried-and-true wellness items.  Check out my segment below and then be sure to enter this week's Freebie Friday giveaway drawing.  The prize pack is shown below the segment.
***Also please NOTE…when it comes to honey, don't give to kids 1 and under. For the rest of us, honey works wonders for all kinds of ailments. See some other ideas for wellness with items that you may already have on hand.  Plus, I show my favorite homeopathic medicine, Boiron ColdCalm and Boiron Oscillococcinum and take the quiz…are you washing your hands correctly? Brad did pretty good! Take a look…
Were you washing your hands correctly?
Ready for the giveaway prize pack this week? This week our winner wins…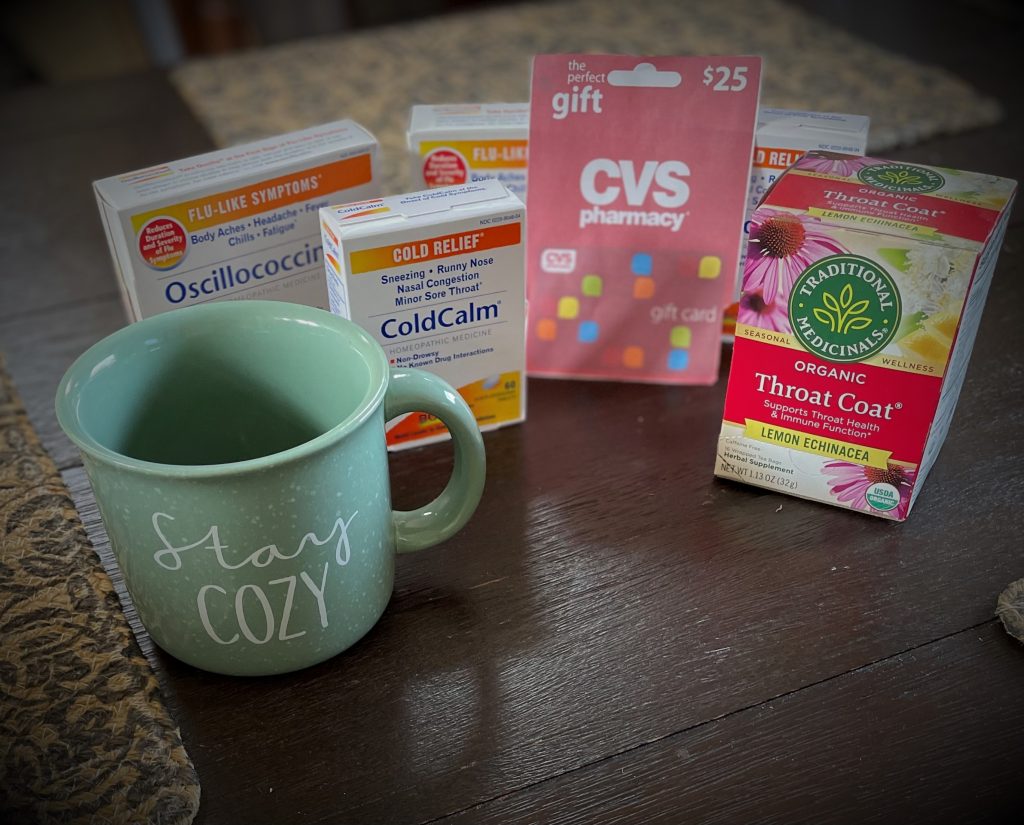 These wellness items plus a $25 gift card to CVS and the super cute Stay Cozy mug, too!  Entering is easy!  Simply…
Email your name and address where you want the prize mailed if your name is drawn by random.org.  Email to rachel@managedmoms.com.
Do this by this Thursday, Feb. 17th 6pm MST.  We will post the winner on this blog this Friday.  Good luck!