Vital Whey protein powder makes delicious smoothies, but the nutritious grass fed whey protein powder can also be used to make a variety of different recipes.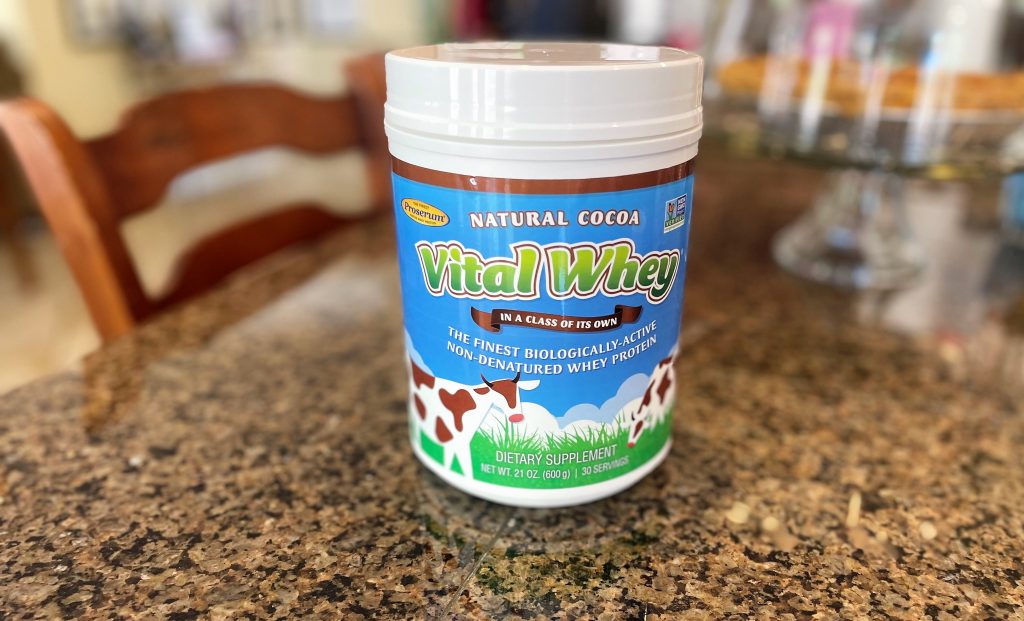 One of my favorites is the Vital Whey Cocoa Peanut Butter Overnight Oats. This yummy recipe that was created by registered dietitian, Ana Reisdorf on the Well Wisdom website is simple to make and wonderful to wake up to. Here is the simple recipe video demo and the written instructions appear below the video.
Vital Whey Cocoa Peanut Butter Overnight Oats Recipe (Makes 2 servings)
What You Need:
1 Cup Old Fashioned Oats rolled oats
1 Cup Whole Milk or milk of choice (I actually used 2% milk and it came out well)
1 Scoop of Vital Whey Cocoa
2 Tbls of natural peanut butter or nut butter of your choice
2 Tsp of maple syrup or honey
**The original also calls for 2 tsp of chia seeds, but I was out so I didn't include in my recipe**
What You Do:
 Divide oats, milk, Vital Whey, peanut butter and sweetener between two jars. Screw lids onto each jar and shake vigorously until the ingredients are well combined.
Place jars in fridge overnight or for at least 6 hours.
Give each a good stir before serving. Add splash of milk if oatmeal is too thick.
Original recipe compliments of the Well Wisdom website.
A product sample was received to test the overnight oats recipe. All opinions about how yummy the recipe tastes is 100% my very own.