Mother's Day is coming right up on Sunday, May 14th so here is my Rachel Recommends gift guide to find the perfect gift for the mom personality in your life! I showed these items on my Arizona Daily Mix morning show.
Gift Ideas
Smart Stylish Stuff
– My Sassy Bag is a lifesaver stylish purse that doubles as an event-ready clear bag that can be converted back into a beautiful bag concealing your items in seconds. Love that! Especially since concerts, games and big events now require a clear purse for entry. Many have been turned away and have been forced to keep their purse in the car to gain entry into the big event and most of these events carry an expensive ticket price tag. Clever local entrepreneur Christina Weinmann created this smart product and she offers different styles so buy the clear bag and then purchase additional cute covers to change out your My Sassy Bag based on where you are headed!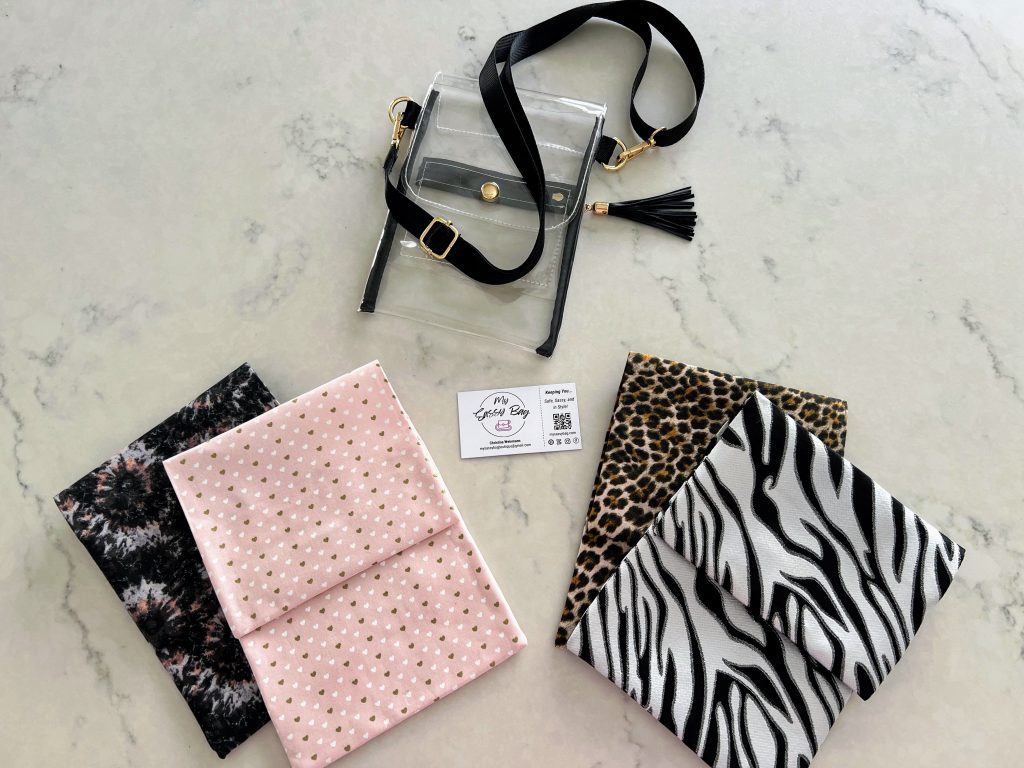 For example, buy the Vintage Baseball Bag for an afternoon at the ballgame and this is also great for baseball moms. Or switch to the Spring Bouquet since the fun warmer season has arrived. My Sassy Bag also offers a pretty Diamond Drop design for a dressy purse among other attractive styles that fits everyone on your Mother's Day gift list. My Sassy Bag has created a product that offers privacy in a clear bag so you don't need to be exposed. I love that! It's so easy to use when you are attending a security required event…simply remove the decorative cloth cover, tuck it away until you pass through security and then pop it back on. It only takes seconds to conceal your private items in your trendy My Sassy Bag that every gal will want! Not having to bare it all and feel so exposed at a huge event is awesome! I also love that My Sassy Bag is locally mom & pop owned. Very cool! Order yours here at the My Sassy Bag website. I have three different covers and it will work perfectly when I go overseas soon!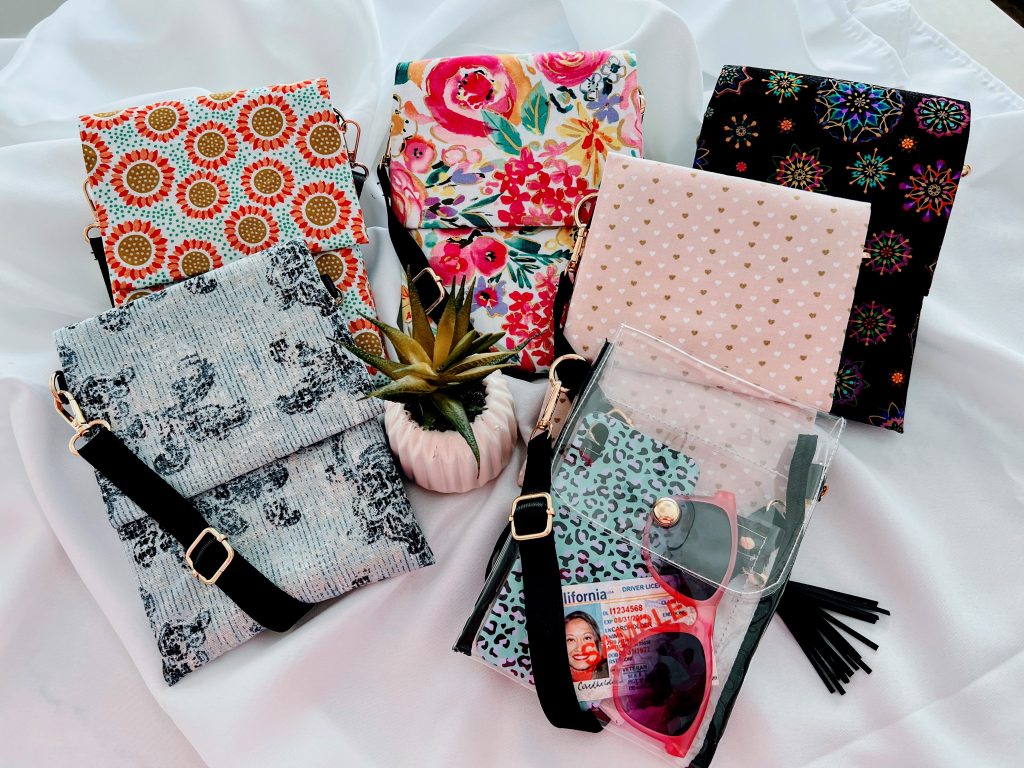 Order $100 of product and receive a 10% discount, too! See me demo how great the My Sassy Bag works in the morning show video above!
*Illios Lighted Mirror Beauty Ring – Mom's makeup application will be transformed with this magic mirror that provides perfect lighting and doubles as a ring light for gorgeous self shooting videos at home.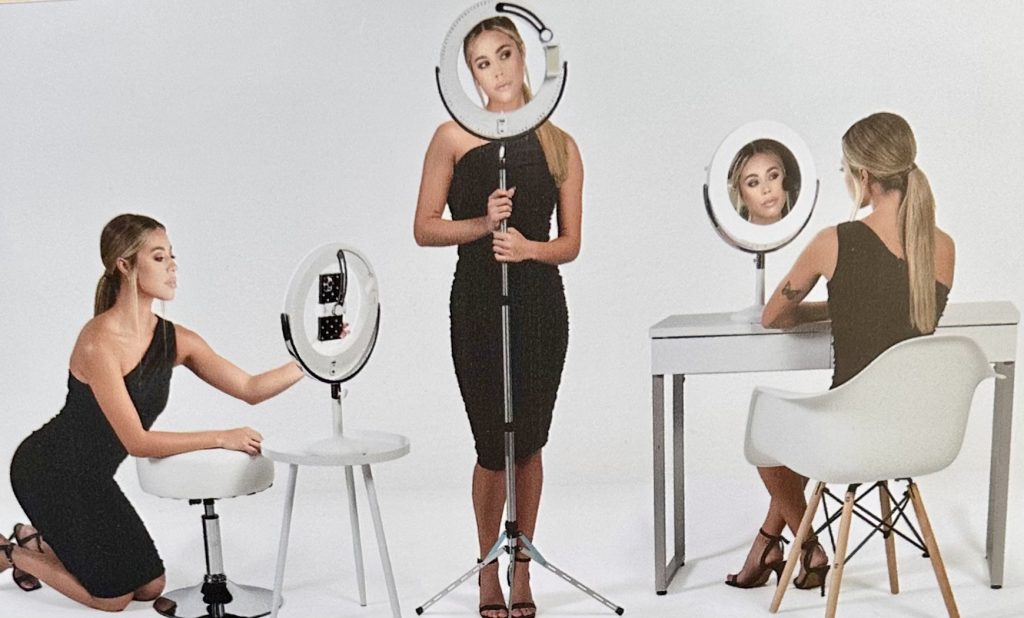 It multitasks and is endorsed by Kim Kardashian. Super cool gift that sells for $249 at Dillard's Scottsdale and at this link. There's a reason why Kim Kardashian describes this light as the "Best makeup light ever!!!"  The Beauty Ring is the first-ever all-in-one makeup mirror and ring light combination designed by lighting experts and perfected by celebrity makeup artist Mario Dedivanovic. It has 5 dimming levels, 3 color modes and is a must-have for makeup, skincare, content creation and zoom calls! Upgrade your vanity with this gorgeous custom mirror! It's 10x brighter than our competition and we come the closest to matching actual sunlight.  It's not only the best makeup mirror, but it's the best streaming light.  The smartphone arm is built in meaning no loose parts to deal with or extra clutter on your vanity.
Theme It Stuff
*Game Day theme – Speaking of a baseball mom…for all of the sports mama, check out the cute GAME DAY sweatshirt by Oat Collective that is sold at FOUND. by domestic bliss, a unique boutique that is mom and pop owned in Chandler. Build upon this fun game day gift giving theme and include some fun games with the GAME DAY sweatshirt and give your mother the gift of time by setting aside a day for game playing, a meal together and more…truly the gift of time. I found several super fun games at FOUND by domestic bliss that include the Games Room TV Show Trivia and the 80s Pop Music Trivia. Too fun! If you can't find some of the items I showed on the FOUND website, call 480-733-6863 or visit the store located at 7131 W. Ray Rd. in Chandler in the Casa Paloma shopping center.
*For the Travel Mom – Since I'm headed out of the country soon, I have been researching top notch travel products.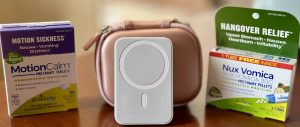 For the travel mom, put together a gift basket that includes…
*an airline or hotel gift card
*a cell phone battery pack – For iPhones, I recommend the MagSafe Battery Pack because it is magnetic so it sticks to the back of the charging phone so folks can be on the go while the phone charges. It charges up to 50% but I still like this one because it is compact and 50% is better than nothing.
*Casesack case for the MagSafe battery pack that keeps the portable battery, cord and can also fit AirPods all in one handy compact case.
*On the go wellness remedies like Boiron's MotionCalm and Nux Vomica Meltaway Pellets that work for nausea, heartburn and also doubles as a hangover remedy! Both homeopathic medicines have worked well for me and are so perfect for traveling because the tablets melt in your mouth so no food or water is not needed to take the medicine plus it's non-drowsy and also free of artificial colors, flavors, sweeteners or preservatives. The Nux Vomica medicine does not contain NSAIDs, caffeine, or other stimulants. I love that the product website shares that the the Nux Vomica is ideal for adults ages 21 and older who overindulge when traveling or celebrating because chances are I will be doing just that with my overseas travel! Both of these helpful products can be ordered online at the Boiron website and are also sold at Walgreens, CVS and Sprouts Farmers Market. Enter your zip code into the Boiron store finder here to find a store closest to you.
*The Cocktail Box – make cocktails on the go with these handy kits that only require the alcohol as the kit comes complete with everything else needed to make classic cocktails like a Manhattan or trendy spirits like a Moscow Mule. Perfect for a long airplane ride as Mom can order the bottle of spirit needed and then create her custom cocktail on board. Love this! The Cocktail Box sells for $23 (make multiple servings) at FOUND.
Fun Stuff
*The Just Another Manic Mom Day sign sells on Amazon here and this link has a variety of cute, some funny and some sentimental motherhood signs.
*The Oh Where Oh Where Is My Personal  Assistant notepad is sold at FOUND.
Sentimental Stuff
The Q&A A Day Book For Moms is the sweetest little 5 year journal that invites a mother to answer a daily question that in turn records the small moments and experiences that aren't always recorded like the big milestones are captured. The sweet little journal becomes a record of the unique experiences that come with the motherhood journey.
Get the Q&A A Day For Moms 5 Year Journal for $16.95 at FOUND.
Sweet Stuff
*Sweets for a Sweet Mom- Who doesn't love a good sugar cookie and when the treat is decorated in a darling Mother's Day theme in pretty bright colors with sentimental and loving phrases, this is one sweet treat that is a hit! Plus, I hire local women who bake these goodies with TLC and love. The cookies I showed in the morning show segment are by Tif&Co Custom Bakery and the second set of cookies I displayed are from Sugar Cookies by Suzanne. To order from Suzanne, either do so at [email protected] or email [email protected] or text 602-696-5178.
*Dog Mama sweat shirt – Because dog mamas should be celebrated, too…get the shirt here at this link at FOUND
Pamper Her Stuff
*Spongelle For My Mom Body Wash Infused Body Buffer Set. Three beautifully packaged body wash sponges that are filled with body wash soap that cover five washes each. The scents are heavenly with Peony Flower, Eucalyptus Rain and Black Orchid. Get the pretty boxed set for $40 at FOUND.
*Re-Nutriv Estée Lauder Limited Edition Set – A 3-piece set that includes two Re-Nutriv Ultimate Ultimate Diamond essentials along with a hydrating foam cleanser. The Ultimate Diamond Transformative Energy Eye Cream and Ultimate Diamond Transformative Energy Cream are both travel sized, too. Love that! The eye cream is enriched with precious black diamond truffle cream and the energy cream is anti-aging. Great set and is available at Dillard's Scottsdale for $130. This is a limited edition product set so grab one for Mom's Day at the Dillard's Scottsdale store.
*Miss Dior Eau de Parfum 3-Piece Gift Set – This perfect Mother's Day gift features a Miss Dior Eau de Parfum, the pearly fresh and velvety sensual Miss Dior perfume for women, a travel-size of the fragrance for scenting on the go, and a Miss Dior Body Milk.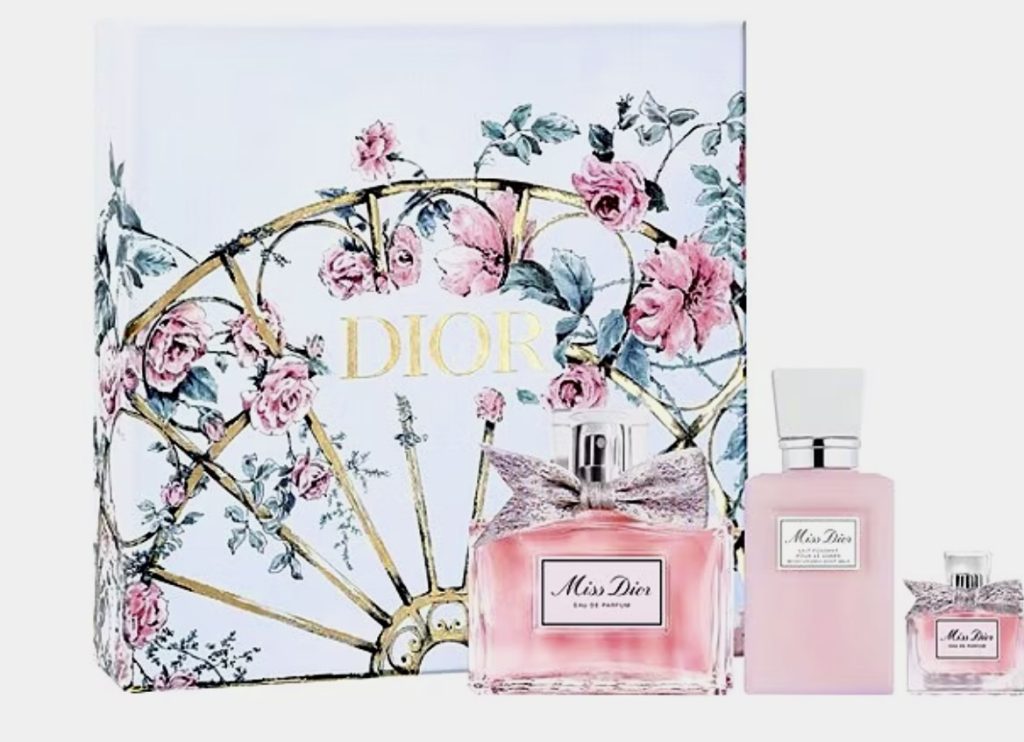 Presented in an enchanting limited-edition box inspired by Christian Dior's beloved childhood home and designed by Pietro Ruffo. Get it at Dillard's Scottsdale or here at this link. 
And be sure to take advantage of the Dillard's Scottsdale Hawaii themed Scentsational Event happening today only! Head to Dillard's Scottsdale today and for every $100 spent in the Beauty and Fragrance departments, receive a $25 reward certificate with every $100 spent (up to $400) in Beauty & Fragrance. The certificate can be redeemed from today through May 14, 2023. Very cool! There are lots of unique Mother's Day gift items and gift wrapping is also available plus a DJ and light bites will also be a fun part of the Scentsational Event at Dillard's Scottsdale.
I hope this article and my morning show segment gave you some creative ideas. Happy Mother's Day soon to the mamas!