To see who won the $20 Sprouts Farmers Market gift card, read on and remember we are giving another Sprouts $20 gift card away this Friday, too!  Good luck! 
First, here is the quick dinner idea…
Manic:  Dinnertime for a lot of busy moms as we try to think of quick and tasty dinner ideas while our families are on the run!
Managed:  My gal pal, Kim gave me this yummy and easy idea from Sprouts Farmers Market!  If you like Carne Asada and want a fast fix for dinner, read on….
Quick Carne Asada Recipe Idea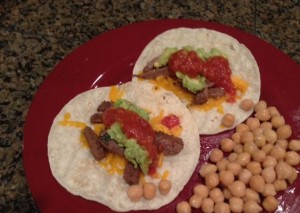 What You Need: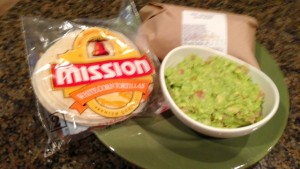 1 to 2 lbs. of Sprouts Farmers Market Beef Marinated Carne Asada from the meat deli section
Corn Tortillas
Homemade Guacamole however you like to make it or buy some fresh from Sprouts Farmers Market
What You Do:
1.  Since the Sprouts Farmers Market Carne Asada comes already seasoned, simply cook on medium heat in a skillet or saucepan.  I used a nonstick skillet with just a little bit of olive oil.  As the meat cooks, unroll it and lay it flat.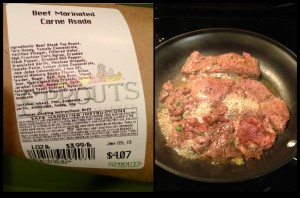 2.  Once the meat is cooked, simply cut into strips and serve in warmed corn tortillas with guacamole and salsa.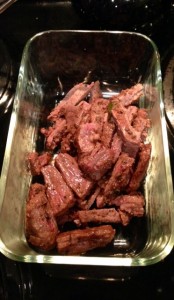 Pair with beans, rice or whatever you have on hand.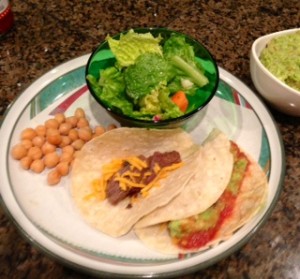 My family loved this dinner and I loved how fast it was to prepare.  Perfect for a busy manic managed mom!
***And the Sprouts Farmers Market $20 gift card winner is….
Michelle Willis!!!
Congratulations!!***
***Remember we're giving away another Sprouts gift card  this Friday in our Freebie Friday drawing, so if you are not a managedmoms.com subscriber yet, subscribe because your name automatically goes into the drawing this Friday…and every Friday for all kinds of great prizes!!