Manic:  Looking at this year's very tight budget with the lower paycheck due to the government's payroll tax increase and realizing that our first-born will need a car next year and starts college in just three years!  Time to tighten the purse strings!
Managed:  Contributing to our new budget demands by cooking a lot more and eating out a lot less, so I'm thrilled to share one of my favorite pasta recipes with you that is scrumptious and is super easy, thanks to Trader Joe's.  Take a look at this delicious recipe for Trader Joe's Egg Pappardelle Pasta with Quick Bolognese Meat Sauce, compliments of the Trader Joe's Egg Pappardelle recipe that is found on the back of the pasta package…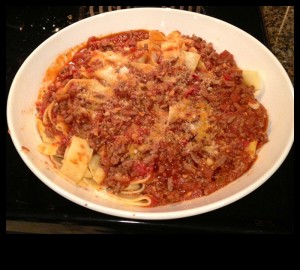 What You Need: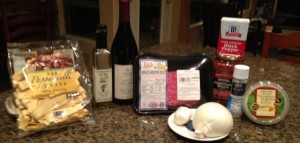 8 oz. Trader Joe's Egg Pappardelle Pasta
2 Tablespoons Trader Joe's Olive Oil
1/2 lb. Trader Joe's Butcher Shop Angus Ground Beef
1/2 cup onion, chopped
2 Tablespoons garlic, minced
1/2 cup red wine… I used Trader Joe's Pinot Noir and it was yummy to also sip on while I cooked!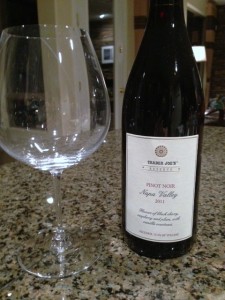 2 cups Trader Joe's Organic Marinana Sauce
Salt and pepper to taste
1/4 cup Trader Giotto's Imported Grated Parmesan Cheese
What You Do:
1.  Heat olive oil in large saute pan over medium heat.
2.  Add beef and saute until lightly browned and crumbly.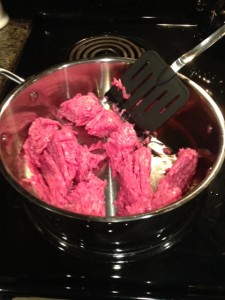 3.  Add onions and garlic and saute until onions are transparent.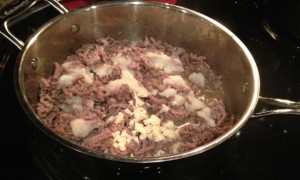 4.  Drain fat and return mixture to pan.  Add wine and Marinara sauce.  Stir and simmer 10 to 15 minutes to blend flavors.  Season to taste with salt and pepper.
5.  Meanwhile, cook pasta according to package directions.
6.  Drain pasta well and add to sauce.  Heat pasta and sauce together on low heat, about 1 to 2  minutes.  Sprinkle with Parmesan and enjoy!  My family loves this recipe every single time.  This serves 2 to 4 people and it is always plenty for my family of 4.
I served this dish with Trader Joe's Rosemary Demi Batard bread and the loaf was the perfect compliment to the pasta and to the Vino!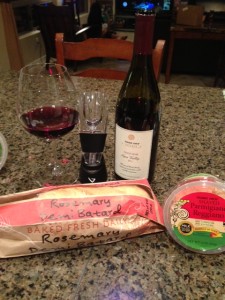 No compensation or free products were provided by Trader Joe's.  I discovered this package recipe on my own while shopping in my local Trader Joe's store and the opinions are 100% my own.