Manic:  Trying to eat right every day and finding healthy recipes that my picky family also enjoy.
Managed:  I put this one together by accident because I couldn't find a certain spice, so I used what I had on hand instead and this is truly the tastiest and easiest chicken recipe that I have ever made.  My picky family ate it right up and asked for seconds.  Hooray for that!  This does call for salt, so if you are watching your sodium, watch your amount.  Try this…
My Accidental Delicious Baked Chicken Recipe
What You Need: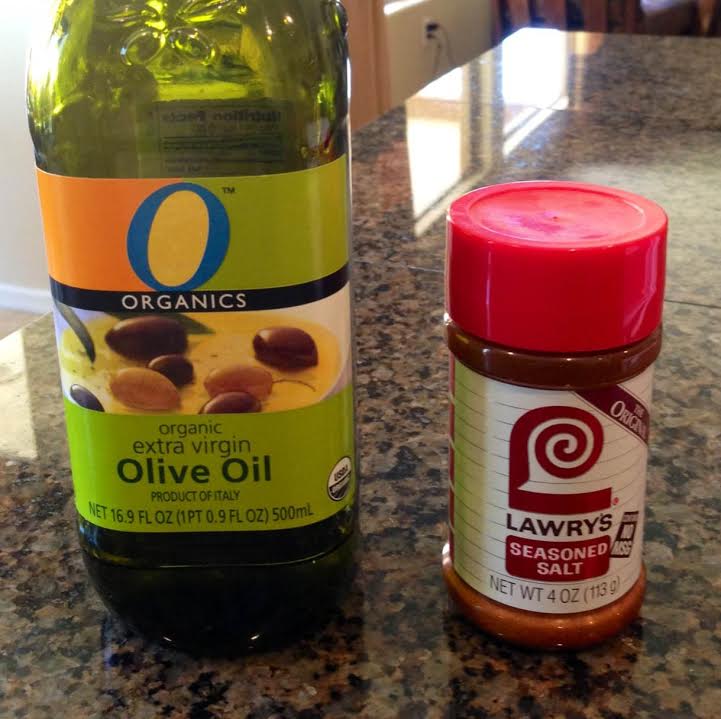 4 skinless boneless chicken breasts (I use free range antibiotic free organic chicken)
Olive Oil
Seasoned Salt (eye the amount you want to use)
What You Do:
1.  Preheat the oven to 350 degrees.
2.  On ungreased cookie sheet or glass pan, simply brush the chicken with olive oil and sprinkle with the seasoned salt, as much or as little as you like.
3.  Bake for 30 minutes and be sure to check chicken to see if it is cooked through, with no pink, but clear juices.  This is so simple and so tasty!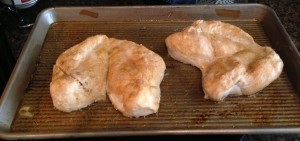 You can serve the chicken breasts solo with a side dish or you can make this easy and tasty salad….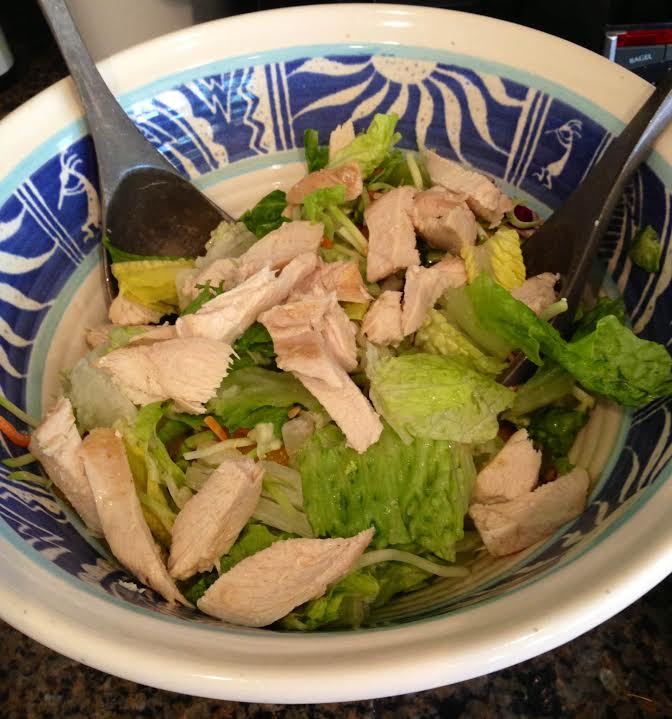 Then try this…
Simply cut up the cooked chicken and toss with lettuce of your choice (I prefer Romaine) and add Fiber One cereal for crunch (thank you Hungry Girl cookbook for that idea), sliced almonds, mandarin oranges and my favorite salad dressing, Paul Newman's Low Fat Sesame Ginger salad dressing.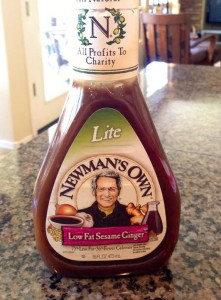 Yum!