Manic:  Me needing tasty and easy dinner ideas for a busy and picky family!
Managed:  Found this delicious recipe on Facebook and the entire family loved it.  Yum!  Here is the recipe so you can try it, too.  To give proper credit, I traced this recipe, that I found on Facebook back to a cool blog called Six Sisters Stuff and they credit the recipe to Family Fresh Meals.  Now I'm sharing it here for my readers because it is so scrumptious, so enjoy!
Sour Cream Chicken Enchiladas Rolled With Avocado
What You Need:
1 tbl butter
3 minced garlic cloves
1 tbl flour
1 cup chicken stock
2 teaspoons cumin
1/4 teaspoon salt
1/4 teaspoon fresh ground pepper
1/2 cup chopped cilantro
1 cup mild or medium salsa verde
1/2 cup fat free sour cream
3-4 cups cooked chicken breasts, chopped or shredded
2 cups shredded Mexican blend cheese
3 avocados, peeled and chopped
8 flour tortillas
What You Do:
1.  Preheat oven to 375 degrees.
In medium sauce pan, saute garlic in butter for about 1 minute on medium high heat. Stir in flour let it cook for about 2 more minutes.
2.  Stir in the chicken broth, cumin, salt, pepper and bring to a simmer.  Remove from heat and stir in the sour cream, salsa verde and cilantro until smooth.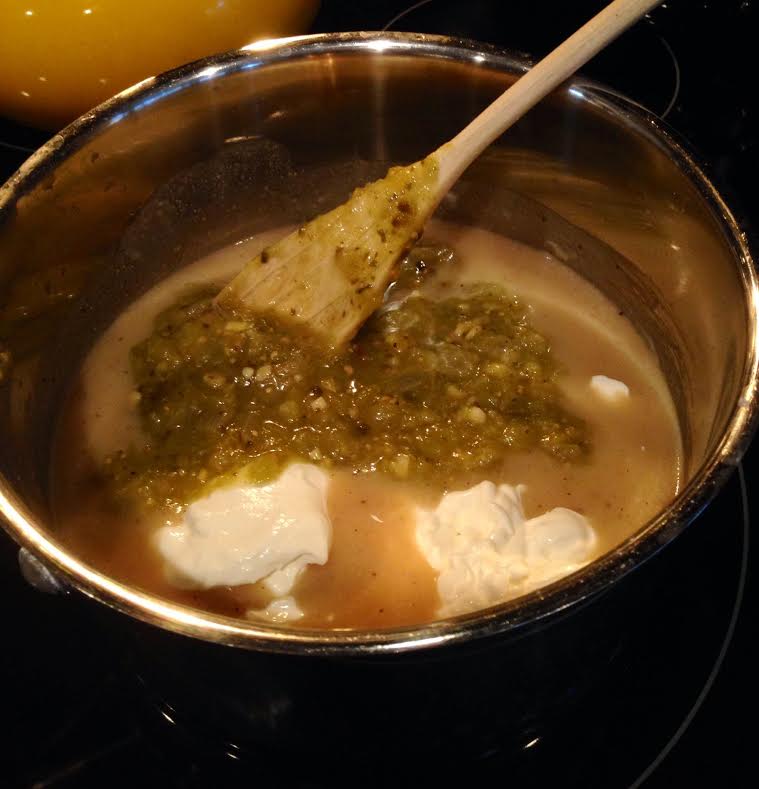 3. Prepare a 9×13 baking dish with nonstick spray and pour about 1/2 cup sauce to the bottom of the pan.  
Spread out until the bottom of the baking dish is evenly coated.
4. Lay out a tortilla and add chicken, shredded cheese, and avocado to the end of the tortilla and roll.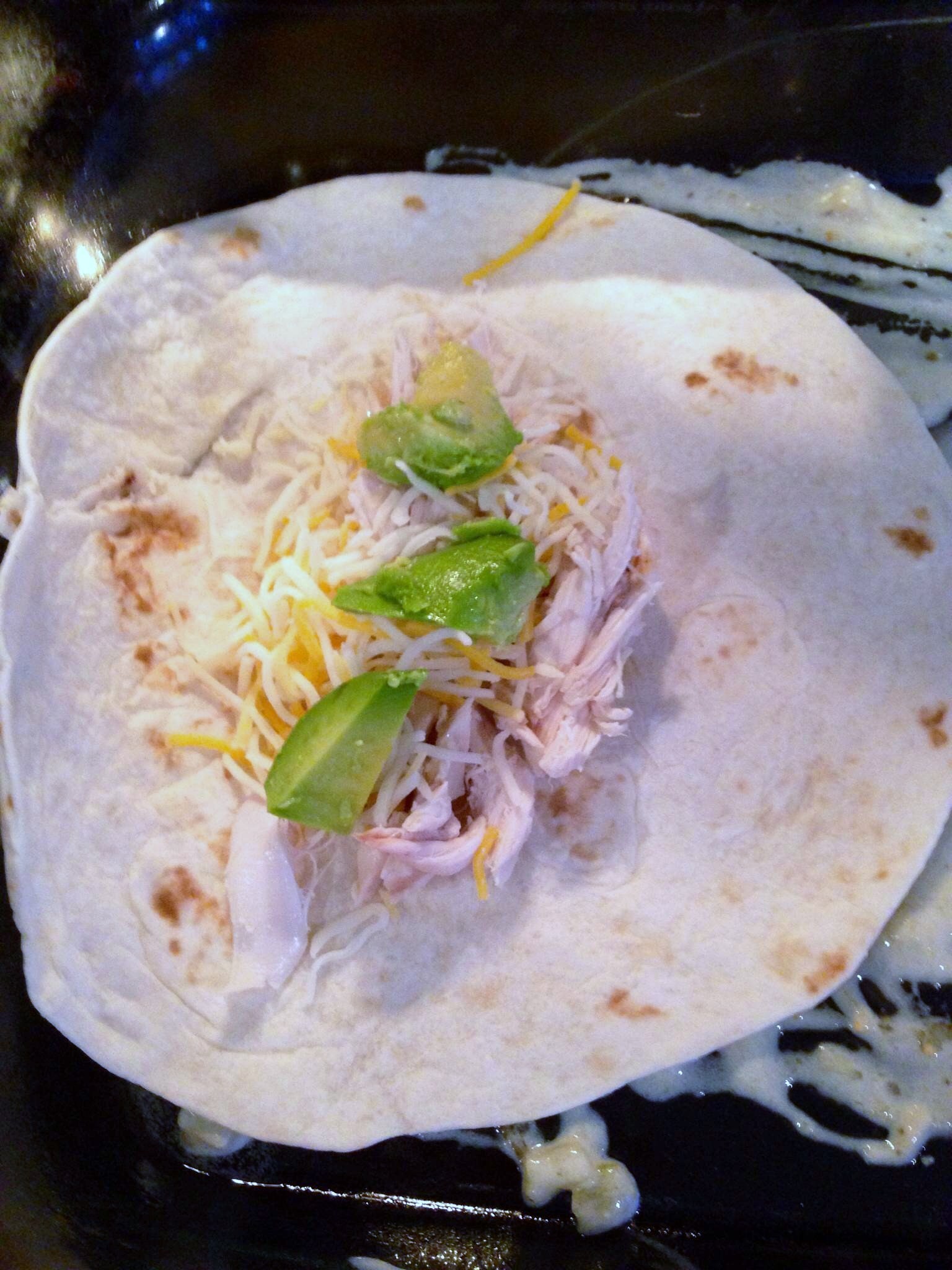 Place the rolled tortilla seam-side down and repeat until the pan is full.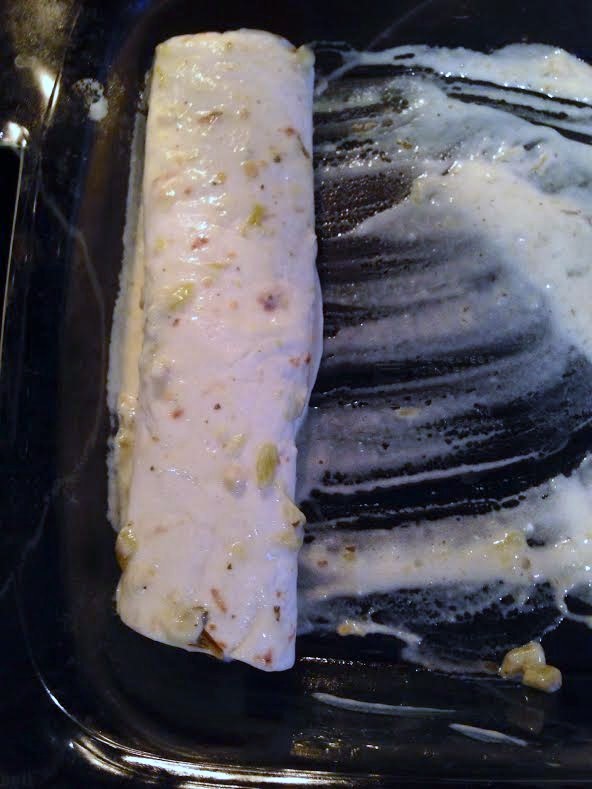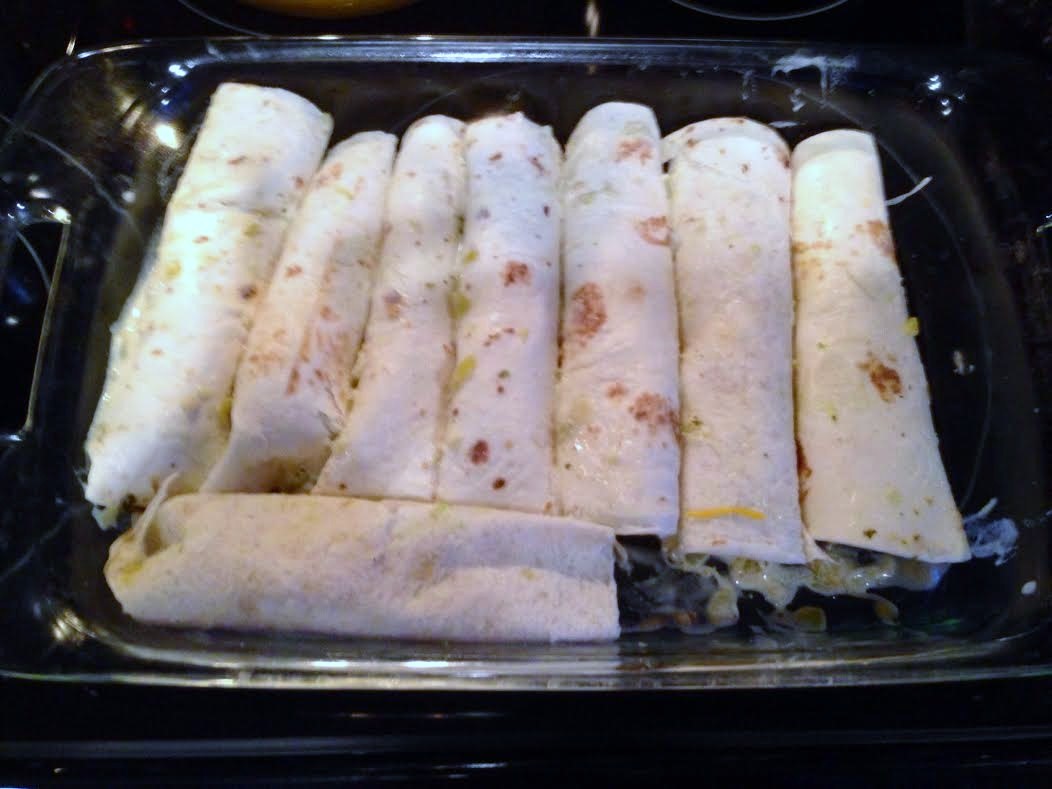 5. Pour the remaining sauce over the enchiladas and cover with 1 cup of cheese.  Bake for about 20 minutes or until cheese is bubbling.
Enjoy!  My family loved this recipe!