Manic:  The official holiday season has arrived!  Are you ready?
Managed:  Made a decision to relax and go with it this year.  I'm going to stress less and enjoy the holidays this time around, so I'm kicking off the season with today's article about experiencing festive and tasty eggnog ten different ways. Read on for creative ideas for that delicious eggnog that both you and your guests will enjoy.  Cheers to that!
Everyone defines the start of the holidays a little differently. For some, it's Thanksgiving Day; for others, it's when you hear your first Christmas song playing overhead. And then there are those who kick off the season with a deliciously creamy glass of Shamrock Farms eggnog!
 If you're a nog lover like me, you'll appreciate these 10 festive and unique ways to enjoy this holiday staple.
 Give the gift of nog.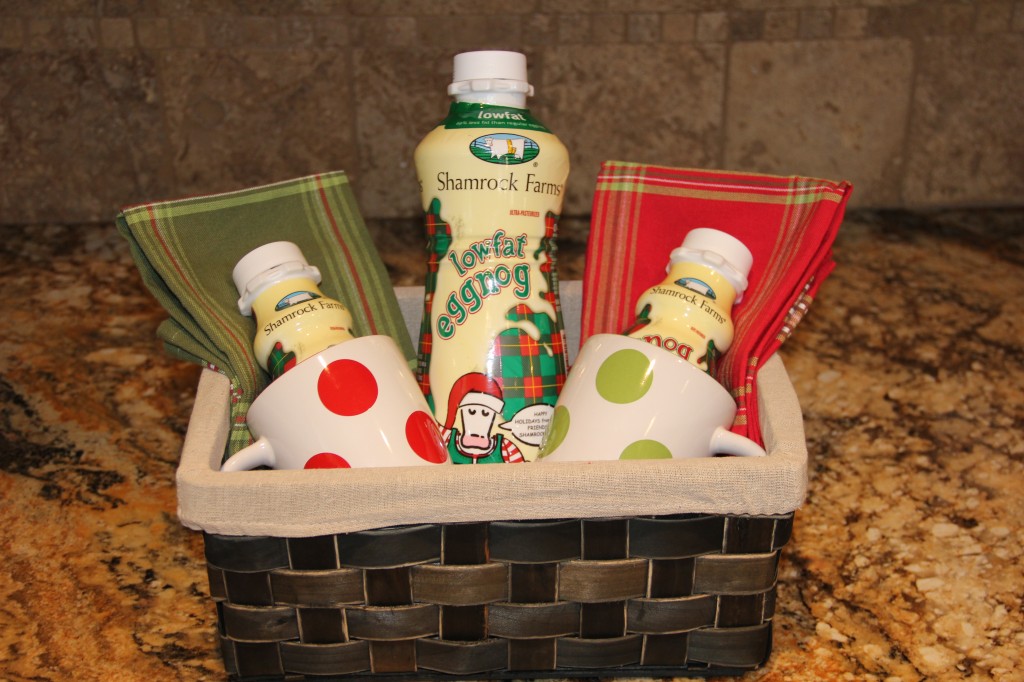 For an affordable and creative hostess gift, pair a bottle of Shamrock Farms festively packaged eggnog with holiday mugs, a handful of whole nutmegs and a mini grater.
Bake a batch of mouth-watering eggnog fudge and share the love.
A mason jar filled with the dry ingredients in this amazingly moist eggnog cake, a bottle of eggnog and printed recipe card make a sweet gift!
Spice up your morning.
Use eggnog in place of your usual coffee creamer or…
Whip up an eggnog latte to kick start your day.
Wow breakfast guests with this take on French toast.
For an even easier – and protein-filled – breakfast option, soak your favorite oats in eggnog (about two parts liquid to one part oats) in the refrigerator overnight. Sprinkle with spices and dried fruits and enjoy hot or cold.
Dress it up.
Top prefilled cups of nog with a dusting of nutmeg in the shape of your favorite holiday icon by using a die-cut stencil (available at craft stores).
Prepare batches of Shamrock Farms eggnog in red and green by adding a few drops of food coloring and watch the little ones gulp it down.
A self-serve bar complete with trendy mason jar mugs, decorative paper straws and mix-ins like cinnamon sticks and candy canes will have your holiday guests eagerly awaiting the start of eggnog season year after year!
What are your creative and festive eggnog ideas?  Share here in the comments section.  We love to trade ideas, especially during the busy holiday season.  Happy Holidays!
Today's article is sponsored by awesome Shamrock Farms.  My opinion about how much I love Shamrock Farms and their delicious products are 100% my own.