Manic:  Coming up with new and unique recipe ideas every holiday season.  Hard to believe that the holidays have rolled around again.
Managed:  Worked with wonderful Shamrock Farms to share some terrific holiday recipes from our family and friends' cookbooks using yummy Shamrock Farms ingredients like festive eggnog, creamy half and half, the irresistable Shamrock Farms Zesty Jalapeno Sour Cream and more.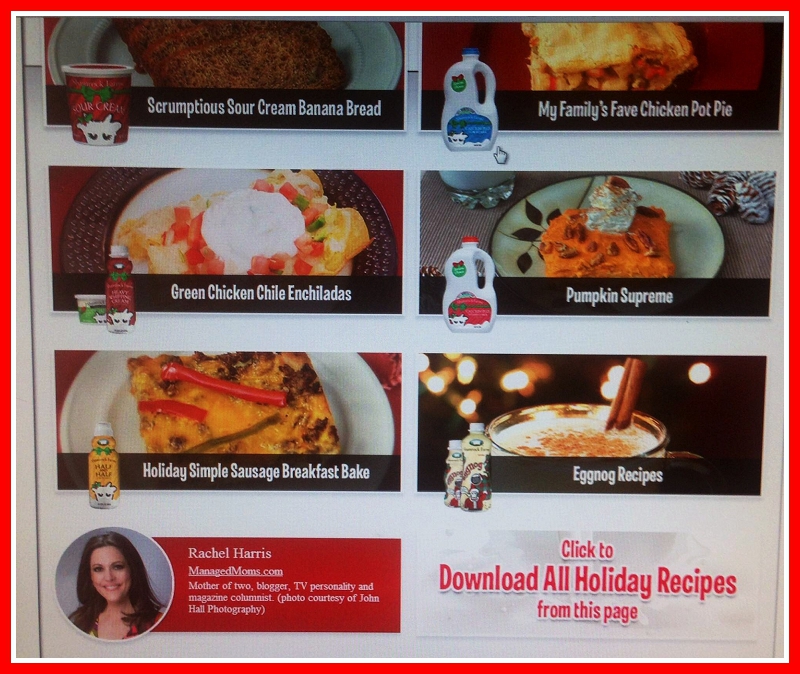 Take a look at the recipe link (once at link, scroll down to access all of the recipes) to see how to make Sour Cream Banana Bread, Pumpkin Supreme, Eggnog French Toast and more. Happy Yummy Holidays!  I am very proud to be a part of Shamrock Farms holiday creative team!