Is your family like mine when it comes to asking for crunchy snacks?  My family likes to crunch when they munch on a snack. We keep a lot of healthy crunchy foods on hand like carrot sticks, celery, apples and bell pepper slices.  And sometimes everyone wants to crunch on chips, but chips aren't terribly healthy, as we know.  So I was pleased to find The Real Deal Snacks line that is a better choice and has 80% less fat than potato chips.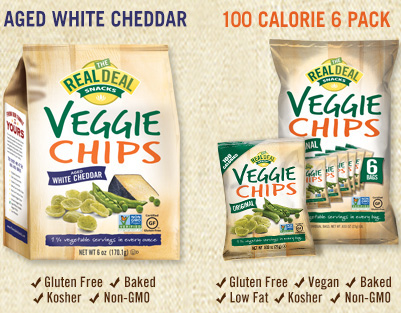 So read on and then enter to win a free box of these chips to try out, too!  I love finding better options for my family's snack attacks!
One of my favorite recent food finds is the The Real Deal Snacks line, especially the Aged White Cheddar Veggie Chips that taste like yummy cheese puffs.  You can see that they don't look like the typical and unhealthy orange cheese puffs, but they taste like it!  And that is because this particular chip is made with veggies.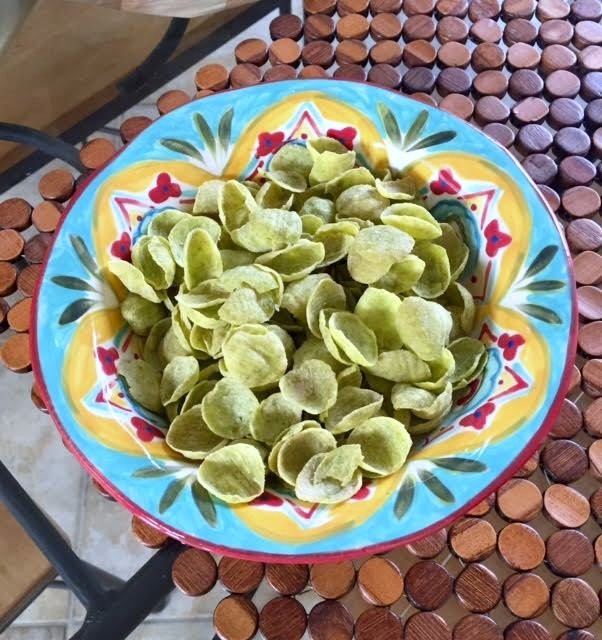 This snack chip made by The Real Deal is a Verified Non GMO food that is gluten free and made with organic premium aged white cheddar, green peas, sea salt, coconut oil and a few other ingredients.  If you are looking for a snack that will satisfy your family's desire for a crunchy chip, the Real Deal line is a better choice in my opinion.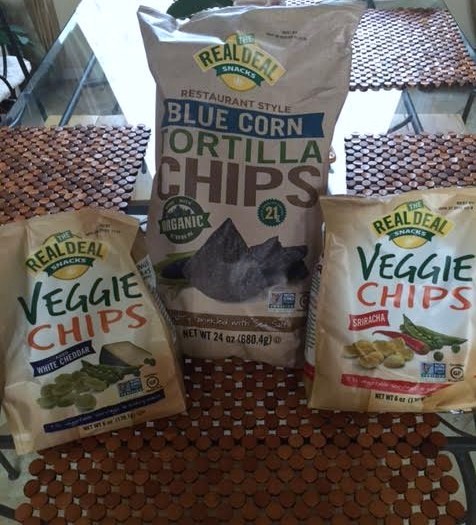 We also liked the other varieties like the Restaurant Style Blue Corn Tortilla chips and spicy Sriracha flavor. The Blue Corn chips are made with organic corn, is non-GMO, gluten free, Kosher and provides 21 whole grains per serving.  Last weekend my hubs made us a homemade 7 layer dip to accompany the Restaurant Style White Corn Tortilla chips and the family all loved it.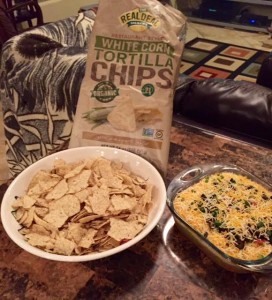 So to satisfy my family's urge for a crunchy snack, we like the Real Deal brand.  Plus they are made with 51% real green peas, corn and rice so there is a serving and a half of of veggies in every ounce.  Awesome!
The Real Deal line is sold at Fry's food stores.
And awesome news….want to try a free box for your family???  Simply email your name and email address to [email protected] by 12 noon Phoenix time this Thursday, Jan. 14th.  Good luck!  I can't wait to draw the winner through random.org so one lucky reader can try The Real Deal Snacks line for free!
The Real Deal Snacks were provided to our family to taste and to try.  My opinion about how much we loved the chips are completely 100% our own.