Manic:  Mornings….and quick sugary cereals and instant oatmeal brands that are packed with sugar are not what I want to give my teenagers for breakfast.  But oftentimes that is what they ended up eating due to limited time in the mornings.  I wanted to find a super quick and healthy way to end this trend.
Managed:  Found a terrific instant oatmeal that I approve of and like, but it isn't sweet enough alone for my family, so I experimented with two simple ingredients to sweeten it myself.  My family loves it and I feel good about providing this super quick, tasty and healthy breakfast to everyone before we all head out to another crazy busy day.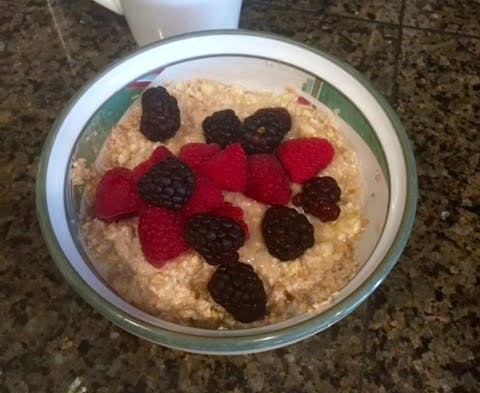 Here is our fast and simple 2 step oatmeal recipe….
I use the Better Oats Oat Revolution Steel Cut Instant Oatmeal with Flax brand.  I recently noticed this brand the last time I was at my grocery store, so I bought it to give it a try.  Good, but not sweet enough for the family.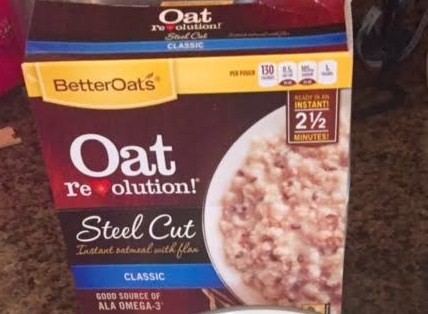 So I tried a little easy experiment to sweeten it a bit so that my teenagers would like it.  I love that the packets are filled with only steel cut oats, flaxseed and salt, with no added sugar so each packet only contains 1 gram of sugar.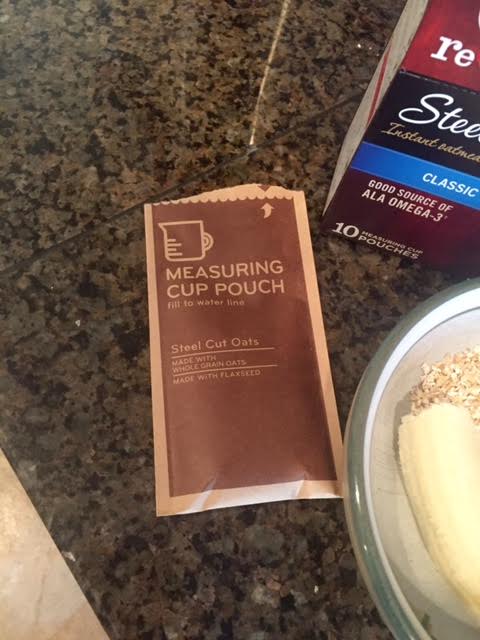 Compare this to many other brands and you get 9 grams of sugar and a bunch of ingredients that I can't pronounce.  No thanks.  So here is the 2 step prep that I do to naturally sweeten it and my steps are kid and teenager approved, too!
Step 1 – Simply boil water or heat milk, if you choose to use milk.  As you can see on the packet, there is a measuring water line so you know the exact amount to add to your oatmeal.  However, I just eye the amount of water or milk.  I think almond milk would be so tasty to add to this, but my daughter is allergic to tree nuts, so I use water.
Step 2 – Add 1/2 a banana and mash into oats and water.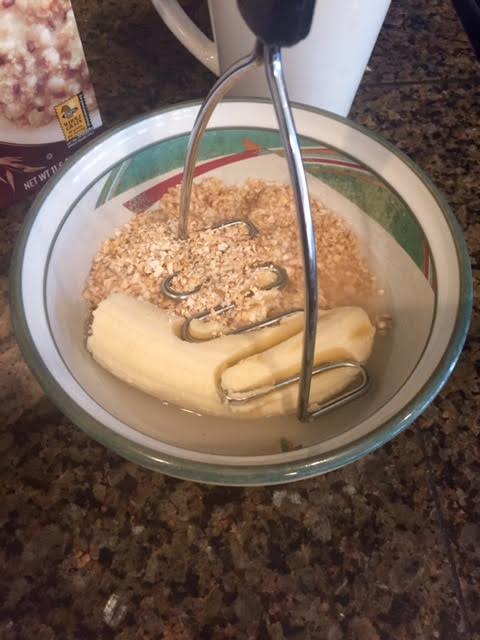 Top with berries.  Cinnamon can be added, too.  Yum!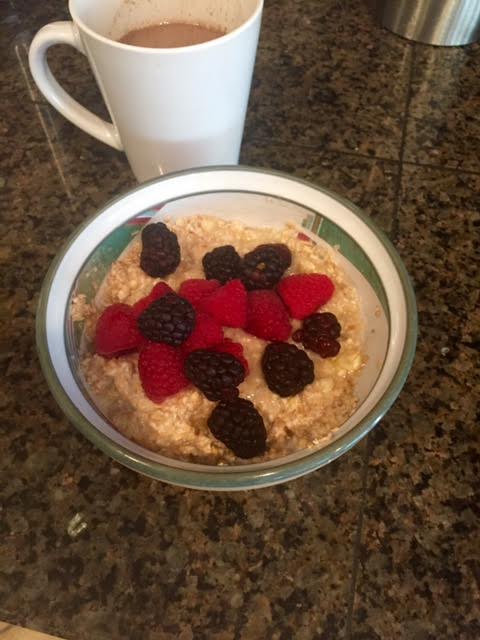 This quick recipe only uses the natural sugar that come from the banana, that also provides potassium, fiber and protein along with heart healthy berries that are filled with beneficial antioxidents, too.  No more sugar laden instant oatmeal packets packed with ingredients that I don't recognize.  Love this quick and tasty oatmeal idea for breakfast!
What are your quick and nutritious oatmeal and breakfast ideas?  Share in the comments section as we love to share ideas on how to make our manic mornings a little more managed and nutritious and tasty, too!