Manic:  Thinking of holiday gift ideas that are festive, inexpensive, thoughtful and unique.  It is that time of year again!
Managed:  While working on a food segment with MealGarden (you have got to try this healthy online meal planning tool!), I discovered that a festive food holiday card can easily be created to accompany a food gift.  And look how good this looks.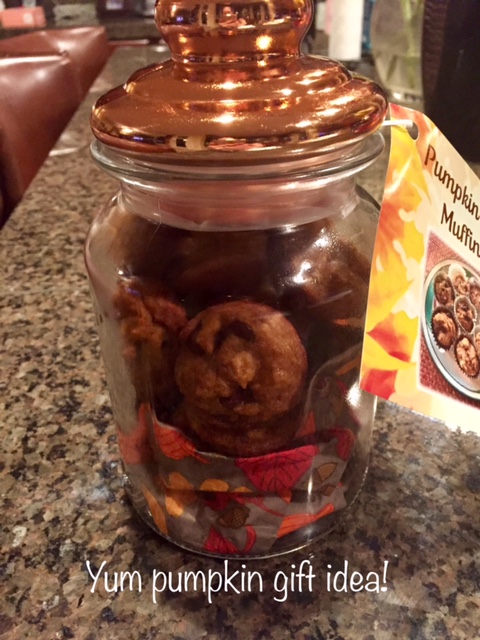 It tastes great, too!  Get the pumpkin spice mini muffins recipe for these here.  These muffins or any of your family recipes makes a great gift idea using customized photo recipe cards.  Take a look….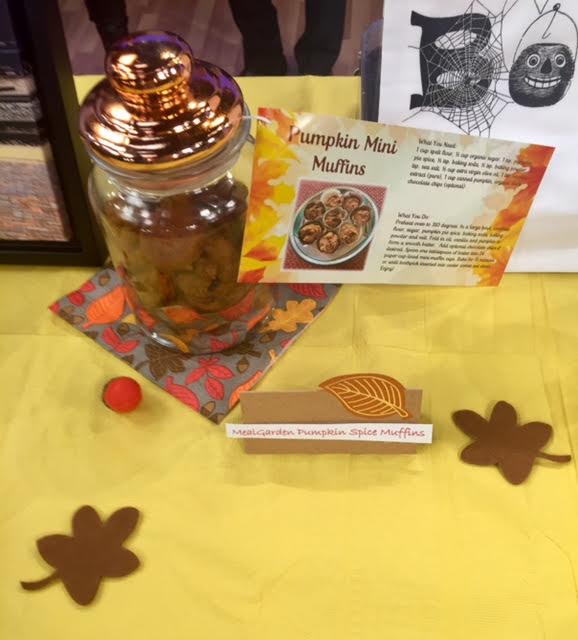 Yummy homemade Pumpkin Spice Mini Muffins that are a healthier version (but just as tasty) presented in a pretty jar that I bought at Target paired with a thoughtful recipe photo gift card from CVS online photo.  I ordered my own customized photo recipe cards from CVS photo online.  Again get that link here to customize and order your holiday recipe cards.
This is such a great idea and the cast and crew on my morning show loved the pumpkin spice muffins that I brought on set to show on air.  So yummy!  A thoughtful gift because receiving food is always nice and getting the recipe instructions is an added bonus.  

I chose to show the picture of the food on my recipe card, but a photo of the family or family pet, or whatever you want, is also a fun idea.  And when your friends and family dive into these, they will enjoy every bite and thank thoughtful you!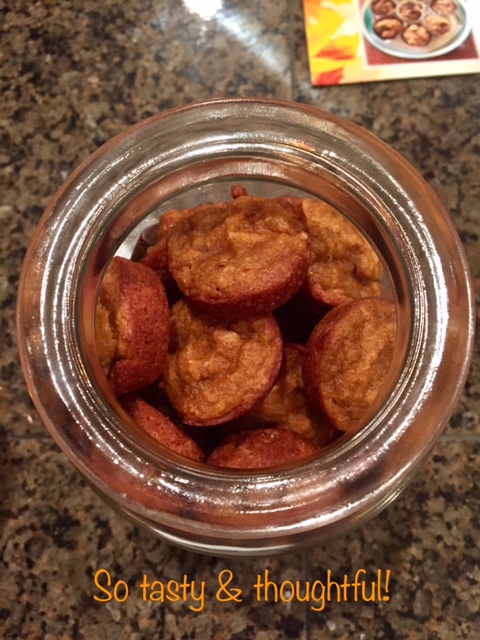 So try these pumpkin spice mini muffins or your favorite recipe.  Paired with the CVS photo recipe gift card, this makes the perfect and delicious gift idea.  Happy Holiday ideas.  Tis' the season already!
A big thank you to CVS photo for the sample cards to test on managedmoms.com.  Love them!  My opinion about how much I love the recipe cards are 100% my very own.