We love doing drawings for great prize giveaways at managedmoms.com and today we have a good one!  A $30 value, a brand new copy of the Whole 30 Cookbook by Melissa Hartwig.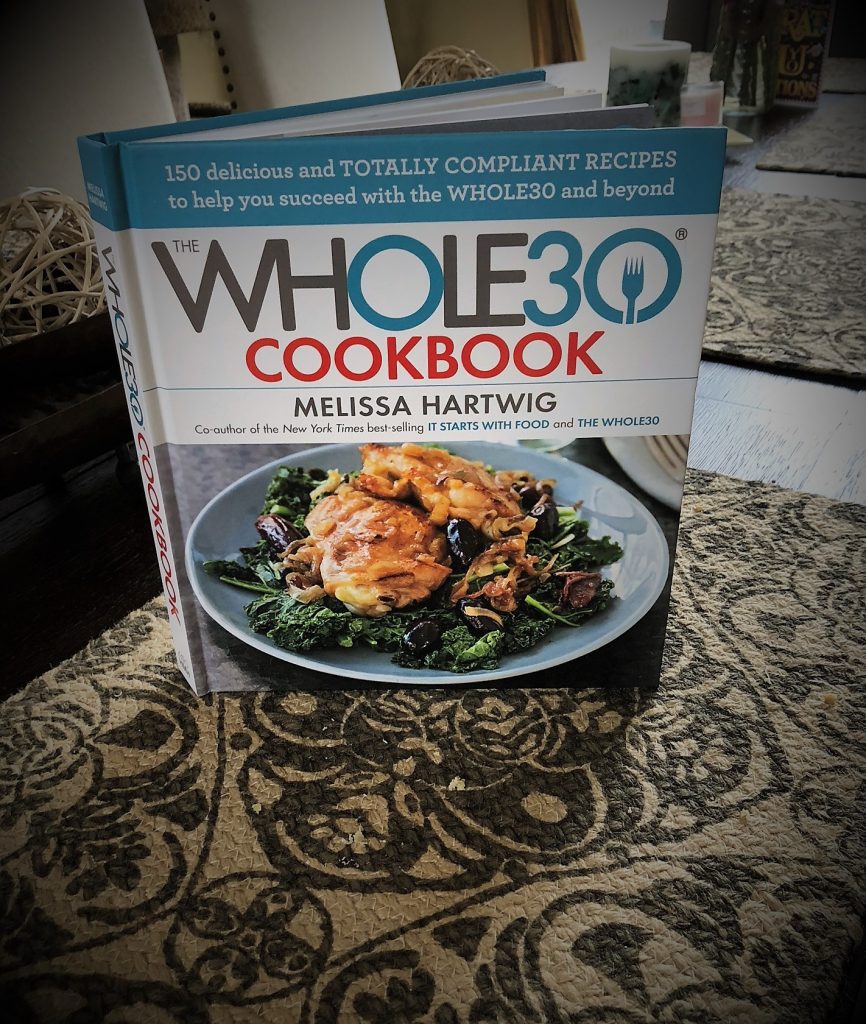 I was going to keep this for myself, but with my potential gout situation (upcoming blog post coming on that soon), I am not eating red meat and this book has a lot of meat recipes, so I have decided to give away this untouched beautiful cookbook that is packed with 150 delicious recipes that correspond with the Whole 30 eating program.  I know a lot of my friends follow that plan, which concentrates on eating moderate portions of meat, seafood, and eggs; lots of vegetables; some fruit; plenty of natural fats; and herbs, spices, and seasonings. As the Whole 30 website explains, recommended recipes are made with whole ingredients, which are all pronounceable and are unprocessed.  This gorgeous cookbook gives you recipes that follow that yummy and healthy way to eat.
The book has a ton of lovely pictures of the finished recipes, which I always appreciate.  Entering the giveaway is simple!  Simply…
 Email your name, email address and address to where you want the book sent in case you are the winner to [email protected]
Do this by 10pm Arizona time next Monday, Feb. 5th and we will announce the winner on Tuesday, Feb. 6th. on this blog.
The winner is drawn through random.org.  Good luck and here's to healthy cooking and eating!