With spring break and summer vacation just around the corner, here are our top travel sized toiletries for both the guys and the girls.  My blog beauty expert, Bianca, also a beauty expert for Walgreens, showed me what's hot for the travel beauty bag based on quality and customer feedback.  Take a look and don't pack until you check out our list that I showed in my 3TV Your Life Arizona morning show segment that aired last week.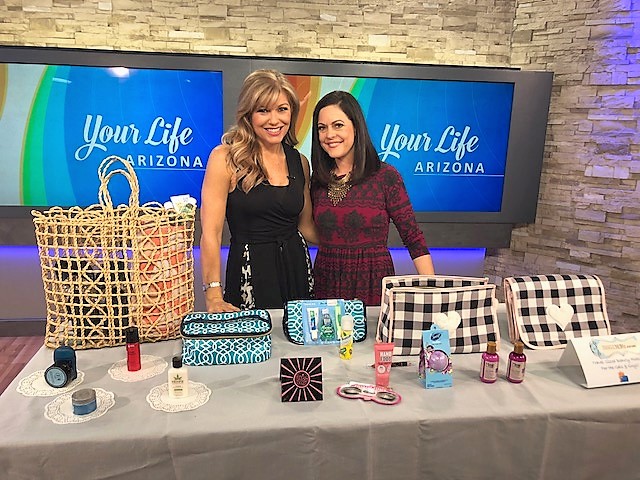 Did you know that coconut oil comes in a multi-purpose travel size?  Some of your favorite brands are now made travel sized, which is so handy for your next getaway!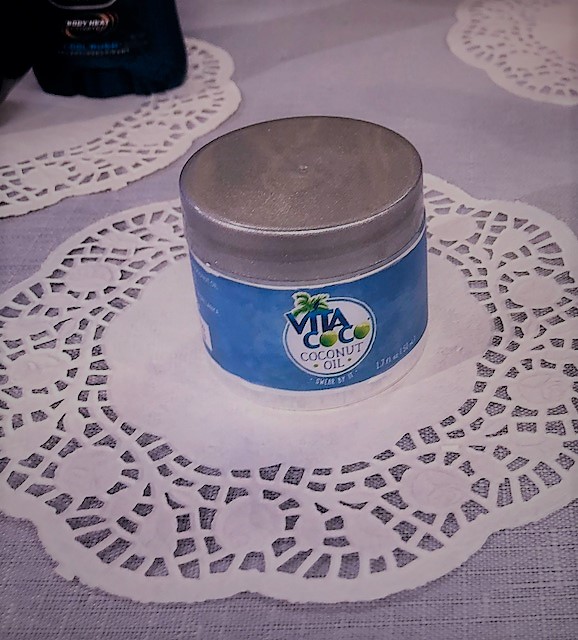 And most are sold at the drug store, so see below to see the stuff you can conveniently buy at Walgreens and another awesome product for all over (especially for dry heels) called Toe Juice.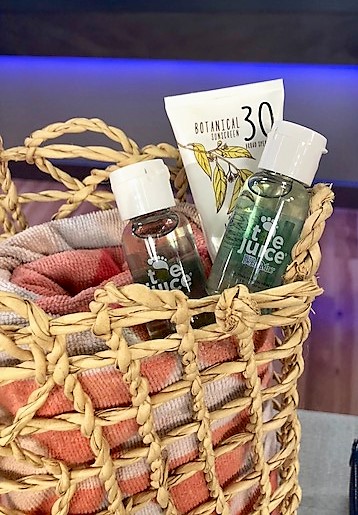 It is all below.
But first, note that we will give away some of these goodies this Friday in our Freebie Friday drawing.  If you are a managedmoms.com subscriber, you are automatically entered.  If you haven't become a subscriber, do so because most Fridays we do a drawing for cool prizes.  And you don't have to enter as being a subscriber to this blog automatically enters you.  The winner is drawn on Fridays through random.org.
Now let's get to the good travel sized stuff…
For the Gals
*Soap & Glory She's A Natural Day & Night Face Palette ($20 at Walgreens) – Perfect for travel because you get six products in one compact easy to pack palette.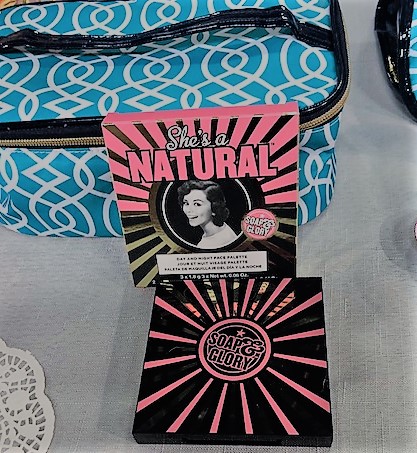 A creamy blusher & highlighter, a bronzer and three eye shadows are all included in this pretty pack by the very reputable Soap & Glory line.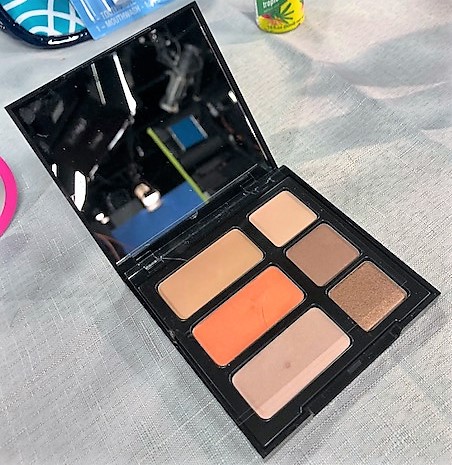 This palette also works for day and night makeup, so less face makeup to pack for numerous events while traveling.
*Real Techniques Base Mini Expert Face Brush ($5.99 at Walgreens) – Love this mini makeup brush that sports a full-sized brush head for foundation application on the go.
*Soap & Glory Poutstanding Lip Contour Crayon ($6 at Walgreens) – Pack two in one products with this handy beauty tool because one side is matte lip color and the other gives the lips a glossy shine.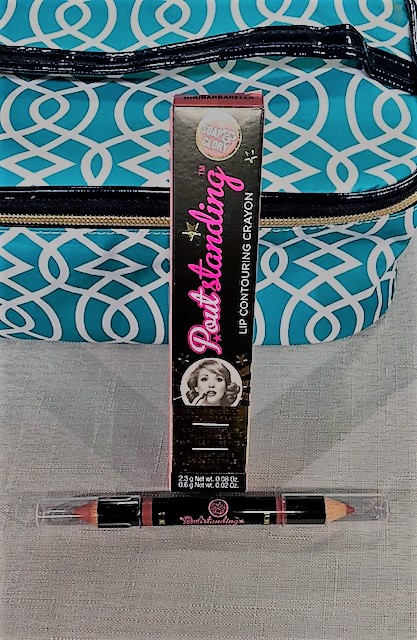 So, the matte end is used to line the lips and then simply flip the stick to fill in with the shine side to get full luscious lips. I personally tested this lip crayon and I loved how smoothly and evenly it went on my lips.  Plus, it felt light, but it also gave me full color shapely lips.  I am a fan of the Poutstanding Crayon by Soap & Glory!
*Secret Freshies On-The-Go Deodorant ($5.99 at Walgreens) – Small handy little ball shaped deodorant that fits in a purse, so it takes up less room when packing.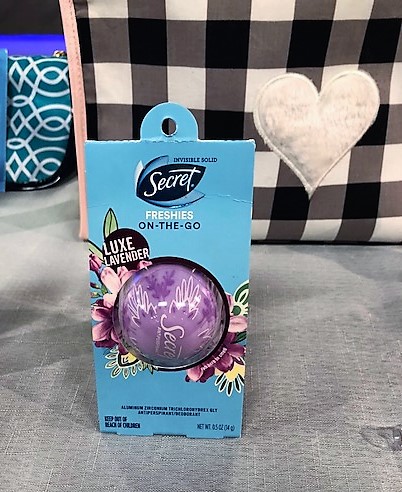 This is one beauty item that you don't want to leave behind. So handy and we dig the relaxing lavender scent.
*Maui Moisture Heal & Hydrate Shea Butter Shampoo & Conditioner ($3.29 at Walgreens) – My daughter and I tried this line last year and we fell in love with it, so we are thrilled to see that it comes in a travel size.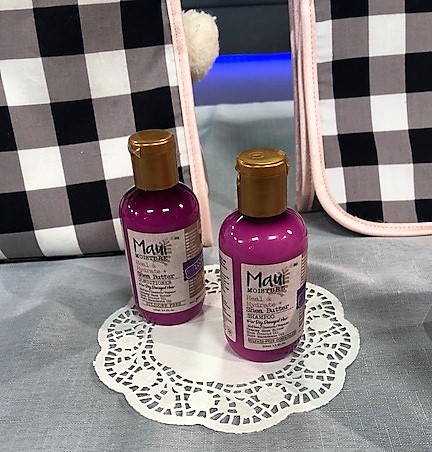 It is sulfate-free, smells incredible and is organic.  Just look on the side of the bottle to see that this line contains no synthetic dye, no mineral oil, no parabens, among other unwanted ingredients.  It does contain pure coconut water and pure aloe juice.  Such good stuff and travel friendly!
*Batiste Dry Shampoo ($4.29 at Walgreens) – Dry shampoo is the perfect beauty product to have when traveling just in case you need to skip washing your hair due to accommodations or just to take a day off from the daily routine.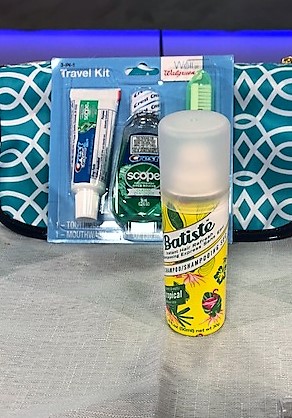 This brand has a nice scent that is not overbearing, but is a fragrance you desire when needing to use dry shampoo in the first place.  The coconut tropical scent is perfect for the spring and summer season.
*Soap & Glory Puffy Eye Attack Under Eye Brightening Hydrogel Patches ($5 at Walgreens) – Bianca tells me that one of her customers places these under her tired eyes in flight while she naps on the trip!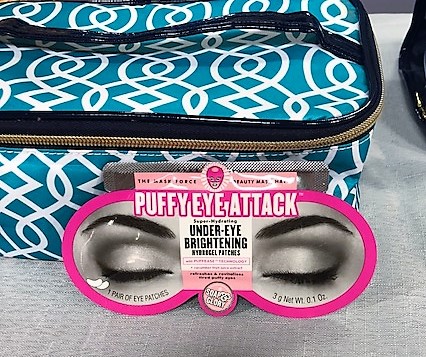 The patches are clear, and she says that placed them under her eyes on a recent flight to Chicago, set her phone alarm for 20 minutes and then removed them.  She had refreshed eyes with no bags when she landed, she tells us!  So cool!  They are lightweight and easy to pack, so for an under-eye pick-me-up on a long trip, throw this in your makeup bag. The price is good, too.
*Neutrogena Make-up Remover Cleansing Towelettes ($2.49) – The most travel friendly make-up remover item are the wipes and Neutrogena makes a good one that is gentle while also removing mascara.  This brand is alcohol free, ophthalmologist tested, dermatologist tested and allergy tested, so we give these travel sized wipes a travel thumbs up.
*Botanical Sunscreen 30 Broad Spectrum SPF ($3.99 at Walgreens) – Made by Australian Gold, which is a reputable company for good sunscreen that is non-chemical and doesn't leave a greasy residue.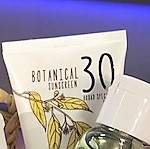 Perfect travel size that offers UVA/UVB protection.
*Soap & Glory Hand Food ($4 at Walgreens) – Don't forget hand lotion when traveling because flying, different climates and excessive hand washing (which you will want to do, especially during travel in cold and flu season) will dry out your hands, so having this stuff on hand (no pun intended) is handy!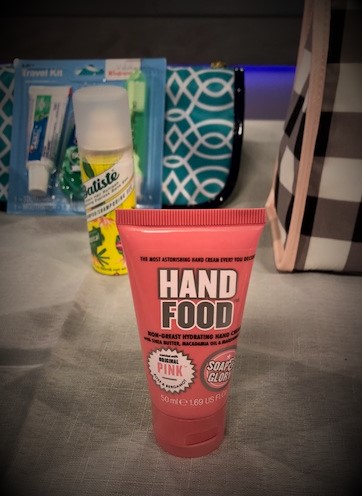 For the Guys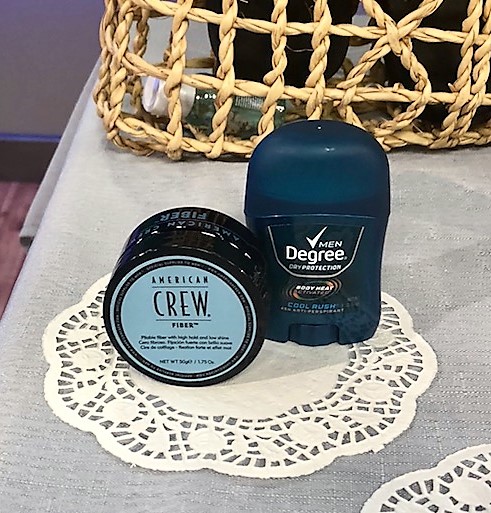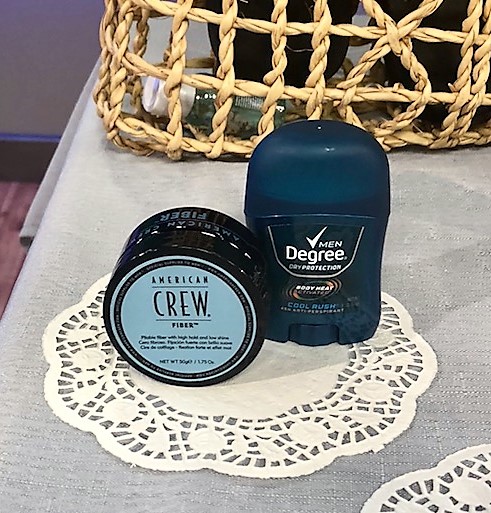 *American Crew Fiber Hair Setting Gel ($11.49 at Walgreens) – This is what the pro barbers use and men love this product, so being able to get it in a travel size is a bonus.  It has a nice light scent, sets hair well without being greasy or too stiff.  This also works well as a sort of a dry shampoo for the men, too.
*Men Degree Cool Rush Antiperspirant ($1.69 at Walgreens) – Just for him and the travel size is perfect.
Shared His & Her Travel Toiletries
*Toe Juice ($7.20 at www.toejuice.com) — I have showed this product before and love how it heals my dry heels (no pun intended!), so I am thrilled to share that this is sold in a travel-friendly size.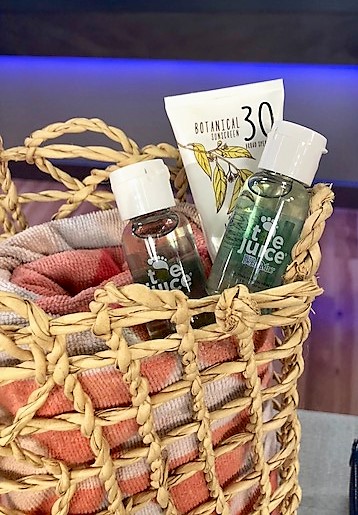 Toe Juice features DermaVine, a healing combination of plant-based extracts like lemon peel oil and willow bark extract, that work to heal all kinds of skin ailments.  Developed by a high school chemistry teacher for his infant son's cracked feet, this product works beautifully for the extra dry heels I get on my feet when I wear daily flip flops and high heels.  Since that is common foot attire during travel, pack a travel sized Toe Juice and a pumice in your bag to rid those dry heels quickly and efficiently when you shower or bathe at your hotel.  Great product!
*Big Sexy Hair Spray & Play ($5.99 at Walgreens) – This brand is popular for both the girls and guys and it doesn't leave hair crunchy and tough but is volumizing with a good hold.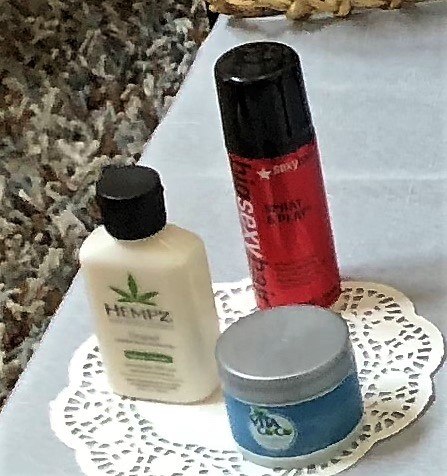 *Hempz Original Herbal Body Moisturizer ($6.99 at Walgreens) – Enriched with 100% pure hemp seed oil and paraben free and vegan, this brand is popular for both the guys and gals, so the travel size is a nice option to buy.  Top ingredients like shea butter, ginseng, vitamin A, C and E are also great for the skin.  The scent is light, which is why it appeals to the menfolk.
*VitaCoCo Coconut Oil (2.99 at Walgreens) – This little travel sized jar of the good stuff serves so many purposes for both sexes.
*Well Walgreens Dental Travel Kit ($2.59 at Walgreens) – I am going to buy a stack of these for my own travel and to have handy for guests.
This little kit is perfect because it contains a mini tooth brush, small mouthwash and little toothpaste.
Did I forget any of your favorite travel sized beauty go to products?  If so, share in the comments section.  I love covering travel related topics.  Happy travels!  Now you can pack!