Want to know the best do-it-yourself all-natural scorpion/bug killer tip?  And this tip truly is killer, I must say!  This is everyone's favorite household tip and it's simple to do and have on hand when an unwanted creepy crawler shows up in your home!  What does a broom and a roll of sticky tape have to do with getting unwanted pests out of your home?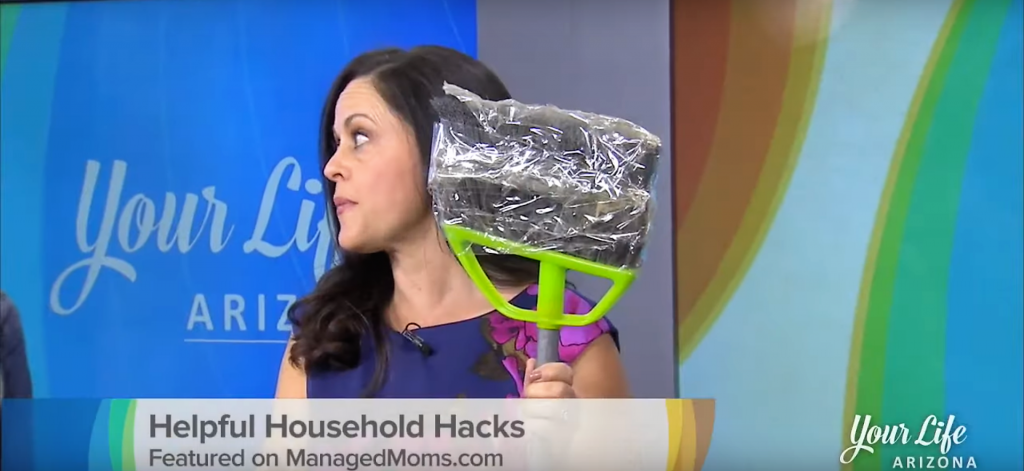 Watch this to see as I showed that tip and several other household hacks in my recent Your Life Arizona morning show segment.  Following the broom tip saved us late one night last year when a scary scorpion was creepy crawling under our bed. Yikes!  I was so thankful we had this tip ready to go.  Check this out as the morning show segment below also includes several other multiple uses of common household items that will save you money and some are earth-friendly, too.
For more details about the items I showed, see my previous blog article that lists the details with links.