Everyone at the party wanted to know about my fun fall themed appetizer.  It wasn't the dip they were interested in.  They had all had the Cowboy Caviar Dip before.  The dip was just fine, but all eyes were on the tasty tortilla chips that accompanied the dip. I was asked repeatedly, "did you make those chips" or "where did you find those?!"  I had found such a fun and festive food to celebrate fall.  That's because these chips are shaped like fall leaves!  How fun is that?!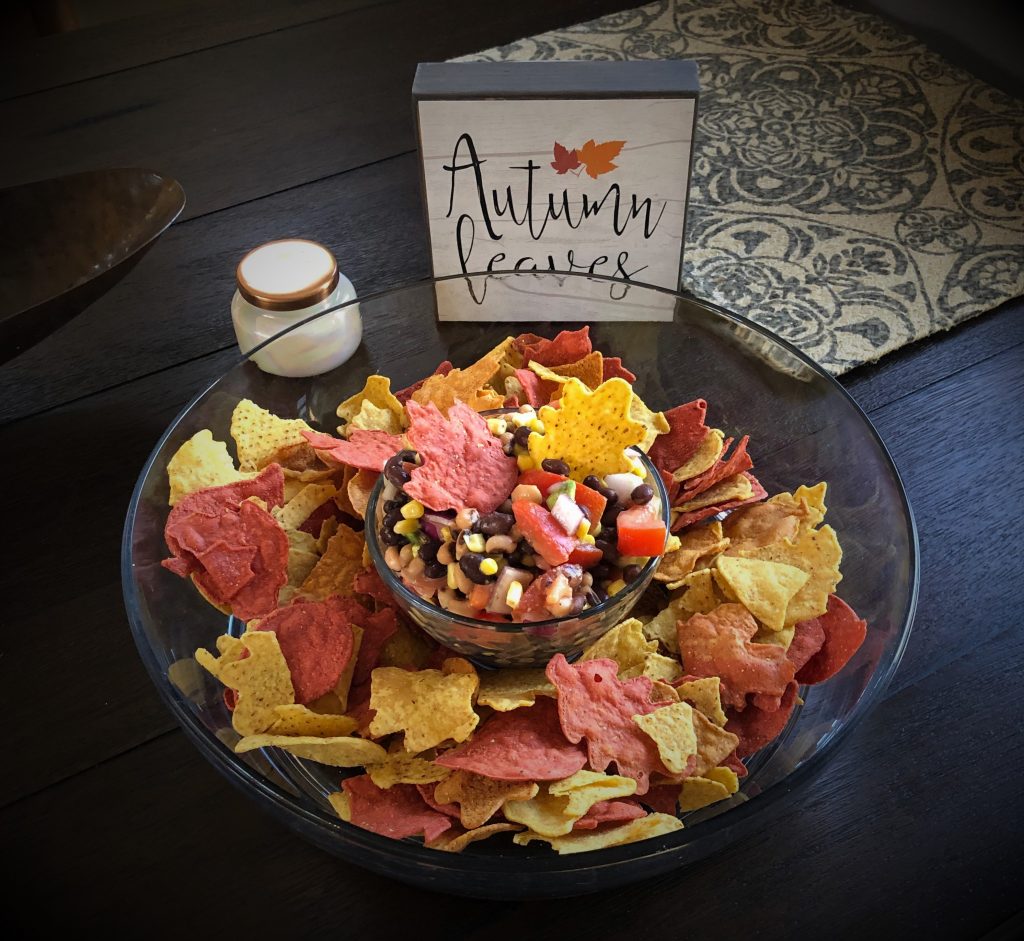 One of my favorite things about having a blog is being able to share quick tips that I come across myself or hear about from pals. When those tips are simple, cheap, clever and crowd-pleasing…even better!  I had spotted the chips one week ago.  I made a mental note to remember where I had seen these festive tortilla chips that celebrate fall.  When I was invited to a pal's birthday party, with a theme that also rang in the fall season, I raced back to the store to buy a bag.  Then I built my appetizer around a simple bag of chips.  My hunch was correct that the unique dip chips would be a hit at the event.  The chips are a perfect balance of a pleasant crispy crunch texture with a lightly salted pleasing flavor.  Each yummy chip perfectly scoops up the dip I made or really any dip for that matter. Further enhancing the dish is the red shade of the leaf looking chips.  The red shade pops, looks like autumn and complements the dip.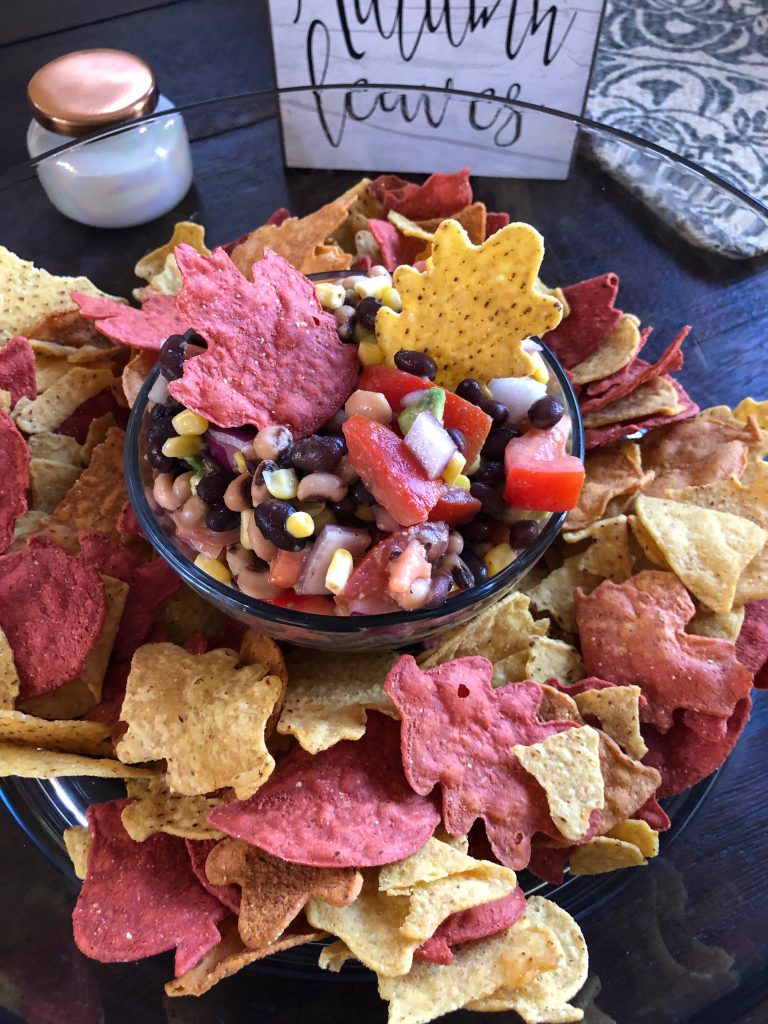 For an appetizer you can create in 10 seconds, just pour your favorite salsa in the dip bowl.  I think that this is truly the coolest festive fall appetizer item out there!  So, where did I get this simple but smart bag of goodness?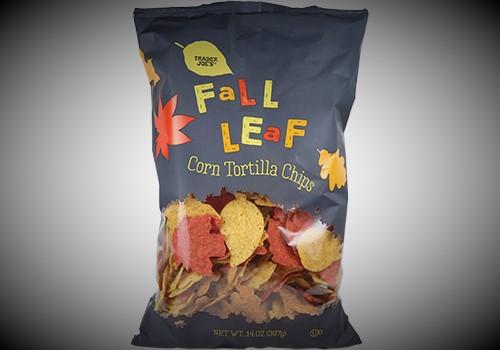 I love sharing quick tips with this blog, especially when the tip tastes good and works well for entertaining.  I think this is one fabulous fall quick tip!
Happy Fall all!