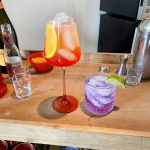 Let's toast to the change of seasons with these two festive fall cocktail recipes that are fun and colorful to serve.  This was a boozy blast to shoot for my recent Your Life Arizona morning show segment.  A big thank you to my soon-to-be daughter-in-law, Hannah who made these for my birthday and agreed to share with my morning show viewers and blog readers.  The first cocktail is a beautiful purple and the second spirit is festive orange.  Both colors are fall fabulous.  The drinks taste great, too.  Watch my 3TV video morning show segment to see how to make these simple seasonal fun cocktails (written recipe instructions are below the video)…
We are calling this one our Purple Passion…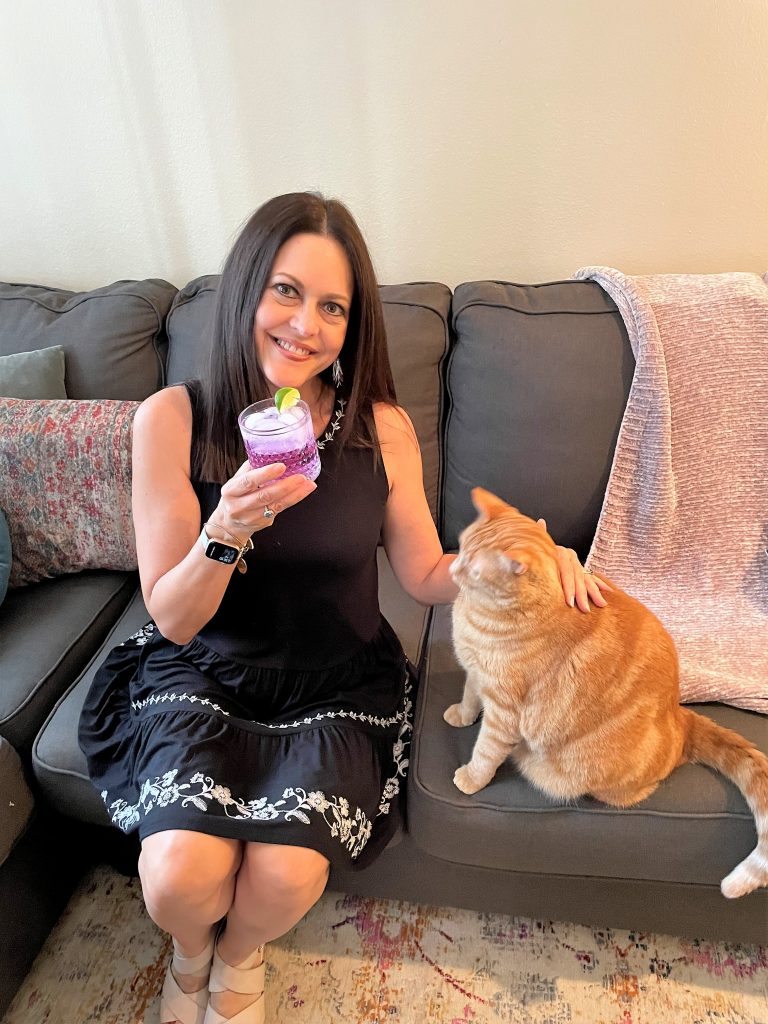 Purple Passion (Original recipe from the Empress 1908 Gin website)
What You Need:
2 ounces Empress 1908 Gin
1/2 ounce simple syrup
Elderflower tonic water for topping
What You Do:
In a cocktail shaker over ice, combine the Empress 1908 gin with the simple syrup and give it a good shake.
Pour over a cocktail glass filled with ice.
Top with the Elderflower tonic water to give it a visual and tasty fizz.
Garnish with a lime wedge.
Orange You Glad It's Festive Cocktail Season Spirit (Original recipe from the Aperol bottle)
What You Need:
2 ounces Aperol
2 ounces champagne
club soda
orange slice
What You Do:
Fill a large wine glass with ice and one orange slice.
Pour the Aperol in first.
Add equal parts of champagne.
Top with club soda for the fun fizzy finish.
Have fun making these colorful creations and cheers to the change of seasons!