Cookie monsters unite!  If you are a cookie monster, like me, who loves cookies but you don't want the sugar and unhealthy ingredients, you can now have your cookie and eat it, too!  I was excited to try the Naked Cookie, specifically the chocolate chip flavor and this cookie did not disappoint.  It is delicious.  Perfect texture.  Fantastic flavor.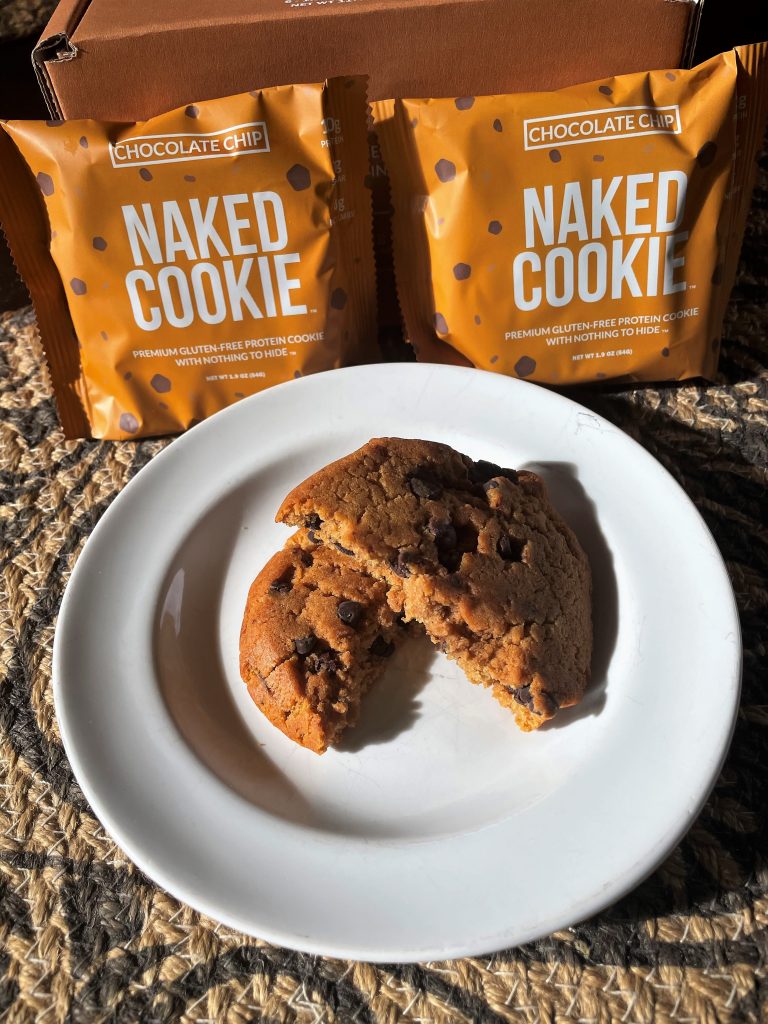 Filling and satisfying and made with whole ingredients.  One perk of being a blogger is that I get to taste test a lot of foods.  When I discovered this new brand of cookie, I was curious to try it.
My box of nine cookies arrived one day after I ordered it from Amazon.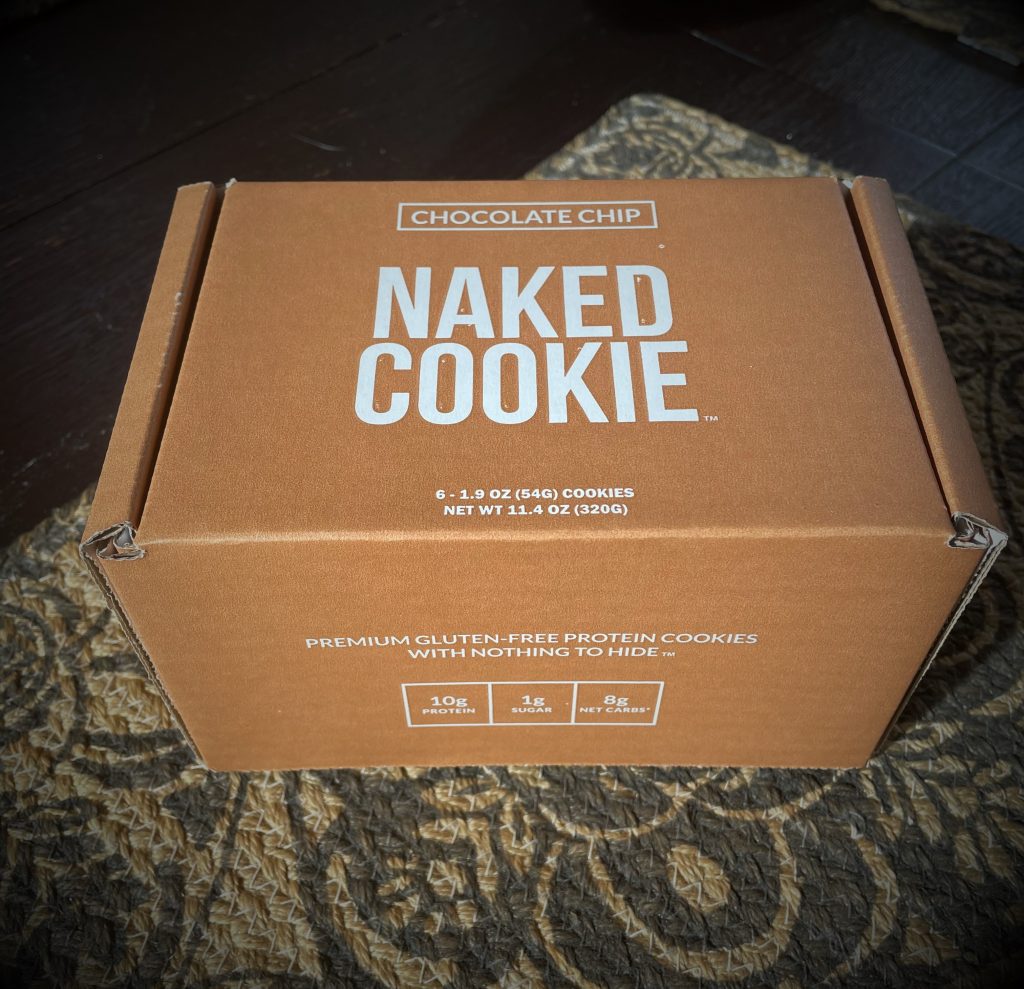 My family was visiting from Maryland so they tried the cookies with me.  They both loved the cookies so much that they asked to take one each for their long return flight home.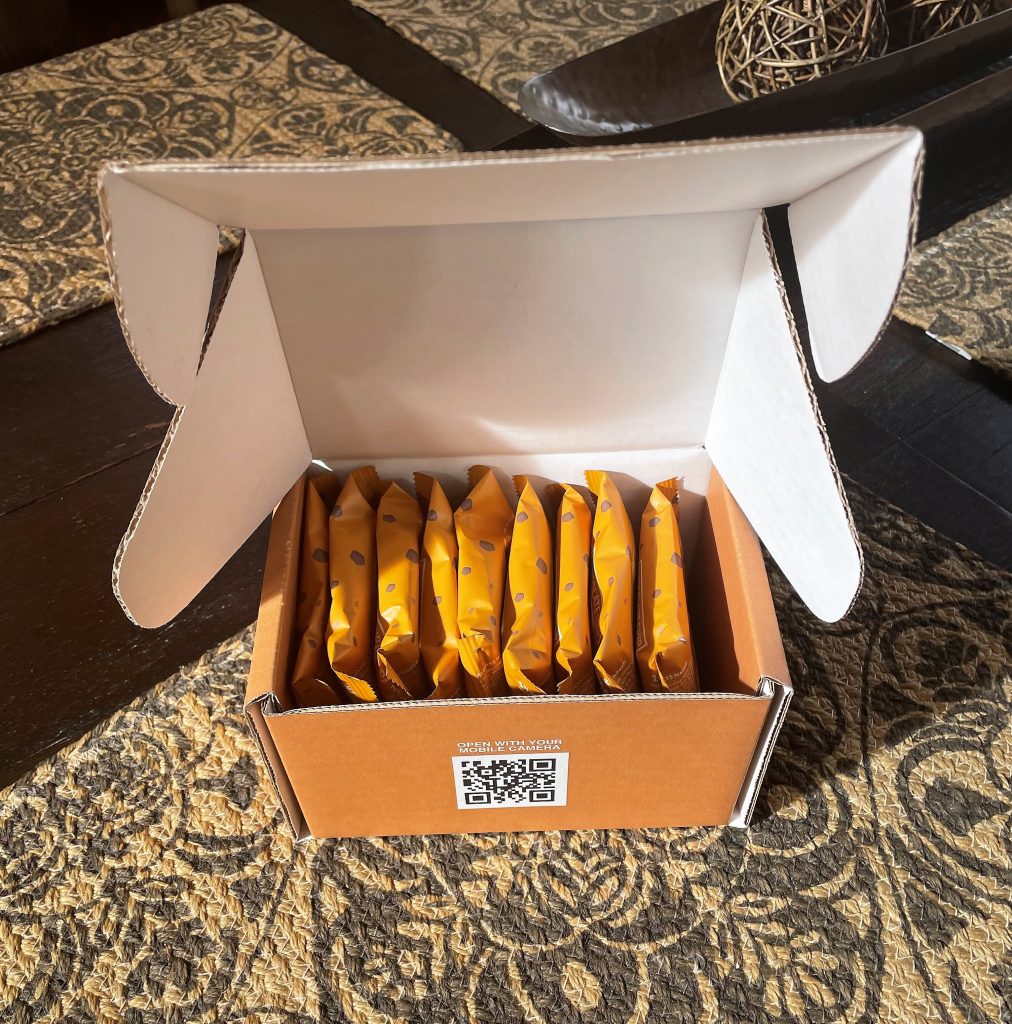 The size of the cookie is just right for a filling treat.  The convenient packaging makes this a perfect snack for when you are on the go, traveling, packing a lunch or even when you just want to enjoy a good cookie with a cup of coffee or a glass of milk.  I enjoyed one for a pre-workout breakfast as well.  The well-balanced amount of protein and good carbs in the cookie was just right for my body to start the day and then go on a hike.
The Chocolate Chip Naked Cookie only has one gram of sugar and contains 10 grams of beneficial protein from grass-fed whey.  Plus, the protein cookie contains no artificial sweeteners, is gluten-free and has no trans fats.  I could go on and on about why this cookie is a better option than all the other cookies out there, but I want to get back to the taste because it is tasty!  The consistency is soft baked with pleasing dark chocolate chips that enhance every bite.  The cookie is chewy and has a scrumptious aftertaste that leaves your sweet tooth satisfied and your hunger relieved with the beneficial protein you get with every bite.
Try it!  You will have a new favorite cookie that agrees with your taste buds and your body.  My favorite is the Naked Cookie Chocolate Chip and they also come in Oatmeal Raisin and Sugar Cookie.
Want to try a case of nine cookies?  Enter here for your chance to win a free box that contain nine individually packaged Naked Cookies in the flavor that you choose (chocolate chip, oatmeal raisin or sugar cookie).  Entering is super simple…
 Email your name and the address you want the cookies mailed to [email protected].
 Do this by 5pm MST this Thursday,  December 16th.
We will announce the winner this Friday, December 17th here on the blog.  Good luck!
Remember to take a yummy cookie break from all the hectic holiday stuff with a better-for-you Naked Cookie.  I plan to have my Naked Cookie Chocolate Chip cookie with a hot cup of coffee spiked with a little bit of Bailey's.  How does that sound?!
Managedmoms is happy to partner with Naked Cookie to bring you the good news about this new healthier cookie.  All opinions about how much we love this cookie is 100% our very own.