A lot of Phoenix residents make the Phoenix to LA drive. Some, like myself, hit the road to the City of Angels multiple times each year.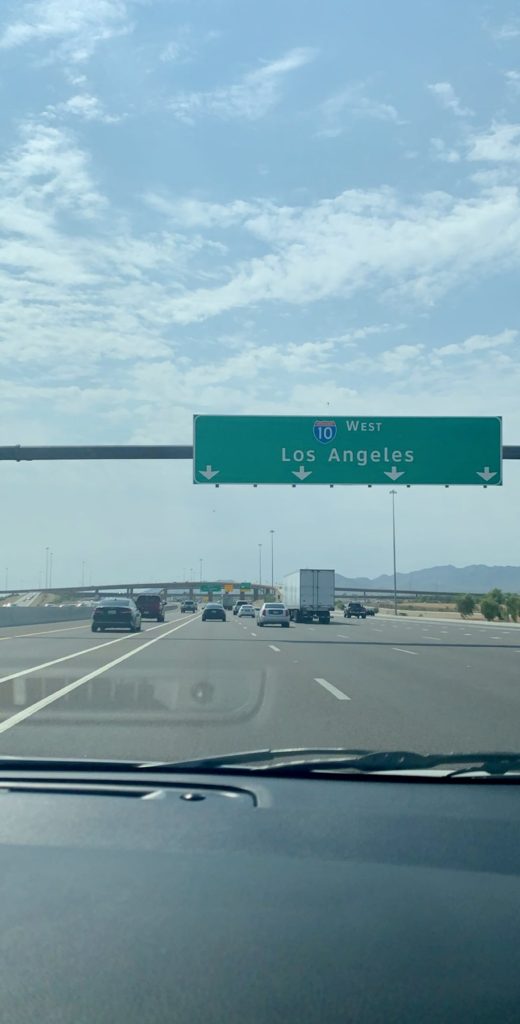 Maybe you're taking the kids to Disneyland, to vacation at the Santa Monica pier or maybe to Anaheim for your child's sports tournament. Perhaps your journey is a quick getaway to the coast. Some go to Los Angeles for business. I've made the trek for all of the above reasons. Now that both of my adult children (and daughter-in-law, too!) live in Los Angeles, I find myself back on that route quite a bit. I have discovered my three favorite spots to stop, rest and dine. One is super quick, one is a short but restful sit-down joint and another offers a longer somewhat fine dining experience for those who want to stretch their legs and dazzle their tastebuds along the way. All are in Indio, California since that is a good place to take a rest before the last tedious leg from Indio to LA. All are also at the Jackson Street exit in Indio…
For a nice full service meal break try Sushi Kitto @ 42250 Jackson Street
For a longer break, this attractive sit-down restaurant has tasty sushi, great appetizers and the best salmon entree I have found on the road for sure.
The pleasant wait staff even remembers me now. All entrees come with a healthy bowl of miso soup, a delicious Asian side salad and rice.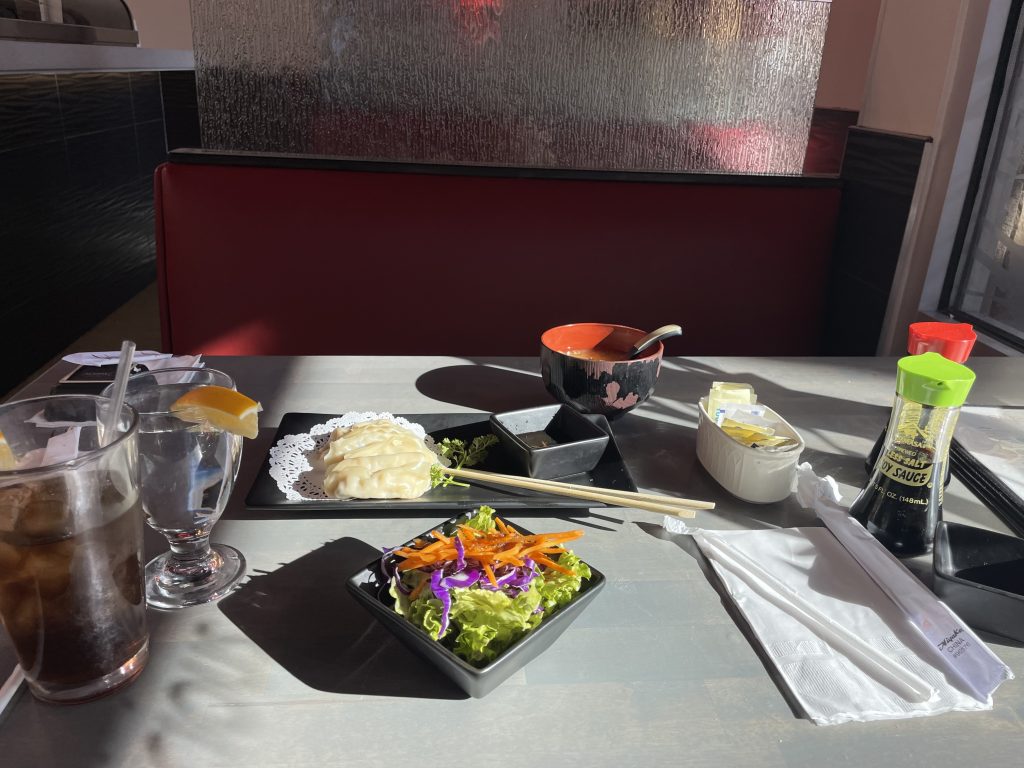 Sushi Kitto is now open 7 days a week. If someone else is doing the driving, this eatery also has a full bar. More information at Sushi Kitto's website.
2. For a short stop – Your Pie Pizza @ 42250 Jackson Street (a few doors down from Sushi Kitto)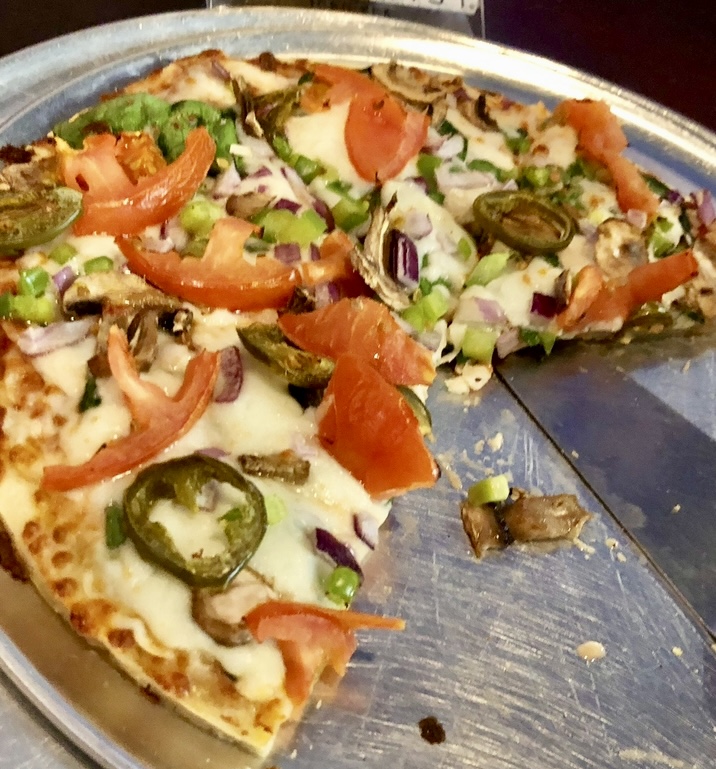 Custom made just the way I like my pizza with lots of veggies and I can get this on the road! Your Pie Pizza offers a large selection of pizza varieties like the Nat's Chicken Pesto or Hot Honey Pepperoni. Or make your own as I like to do with your crust pick of white, gluten free, wheat or keto-cauliflower with white, marina, buffalo, olive oil, basil pesto, bbq or Alfredo sauce to top it off. Wash it down with an ice cold local brew and finish it off with the eatery's tasty gelato. Who knew that a road stop pizza could be so good? We love it every time. More info at the Your Pie website.
3. Believe it or not…the best grilled cheese sandwich I have found on the road…Starbucks in Indio! For a super quick stop, order a coffee and grab a wrapped grilled cheese sandwich from the counter fridge. While the barista creates your cup of Joe for the road, your sandwich is warmed in the toaster oven melting the winning white cheddar and mozzarella combo.
Perfected on crispy sourdough bread, the sammie is satisfying and filling. Combined with a mug of caffeine, the last leg to LA is still tedious but easier to tackle now that I'm fueled up with the convenient speedy Starbucks stop.
What are your favorite foods stops between Phoenix and LA? I would love to hear your ideas as I have probably missed some gems along the I10. Share in the comments section. Happy Travels with yummy stops along the way!