As we continue to celebrate anniversary week, here are my favorite fitness posts from the last two years.   Managedmoms.com is very fortunate to have yoga expert & health guru Roman Acevedo as our expert in this area.  He faithfully practices the art every morning and he owns a yoga studio in downtown Phoenix that is FREE for folks who want to give yoga a try…and everyone!  His studio is called Ra Yoga and he shares some of what they do with us.  Check out my favorites below and try some of these poses yourself.  Some can be easily done at home and all are very good for your body and mind.
New To Yoga?  See These Helpful Tips From Yoga Expert Roman
In this video, Roman works with me because I am a true Yoga rookie.  This is a great video to learn about the class tools, proper breathing and more!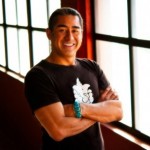 Roman's Recommended Pose For Anti Aging Benefits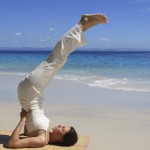 Roman's Recommended Yoga Partner Pose For Lower Back, Chest & Shoulders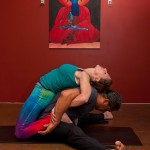 Roman's Recommended Yoga Hammock Poses….Healthy & Fun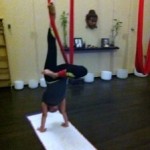 Roman's Recommended Yoga Pose For Abs, Improved Digestion & More