The creative team from Shamrock Farms met me in my kitchen to help me share my family's favorite super quick and easy chicken pot pie recipe that my gal pal gave me years ago.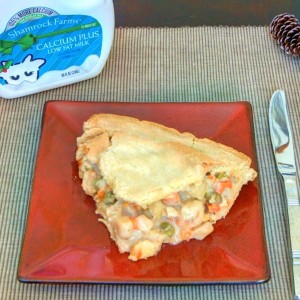 This is a perfect quick fix dinner, especially during the hectic holiday season and this is the dinner that my family requests the most, so take a look and Happy Holiday Season!
To get the written recipe, go to Shamrock Farms, scroll down to the recipes that appear after my video and click under the Pot Pie recipe.  You can print it out and fix it for your family!
This post was sponsored by awesome Shamrock Farms.  My opinion about how much I love Shamrock Farms foods are 100% my very own.