When I ran this a few months ago, a lot of my readers told me that they loved this healthy latte recipe that is simple to make in the busy mornings.  I'm running it again because I added a new ingredient, nutmeg and it is even tastier now, so check this out!
Have you heard about the so called Bulletproof coffee that includes coconut oil in it for good health?  I had heard about this and I recently read an article in Health Magazine that elaborated on this theory.  The article reports that recent research shows that the type of saturated fat in coconut oil, made up of medium-chain triglycerides, may help the body produce energy, and may increase healthy HDL cholesterol levels. The report also says that coconut oil also may help fight colds and inflammation.  My gym trainers also told me that they believe that adding coconut oil to your coffee can help with cognitive function making you feel a bit more focused during the day.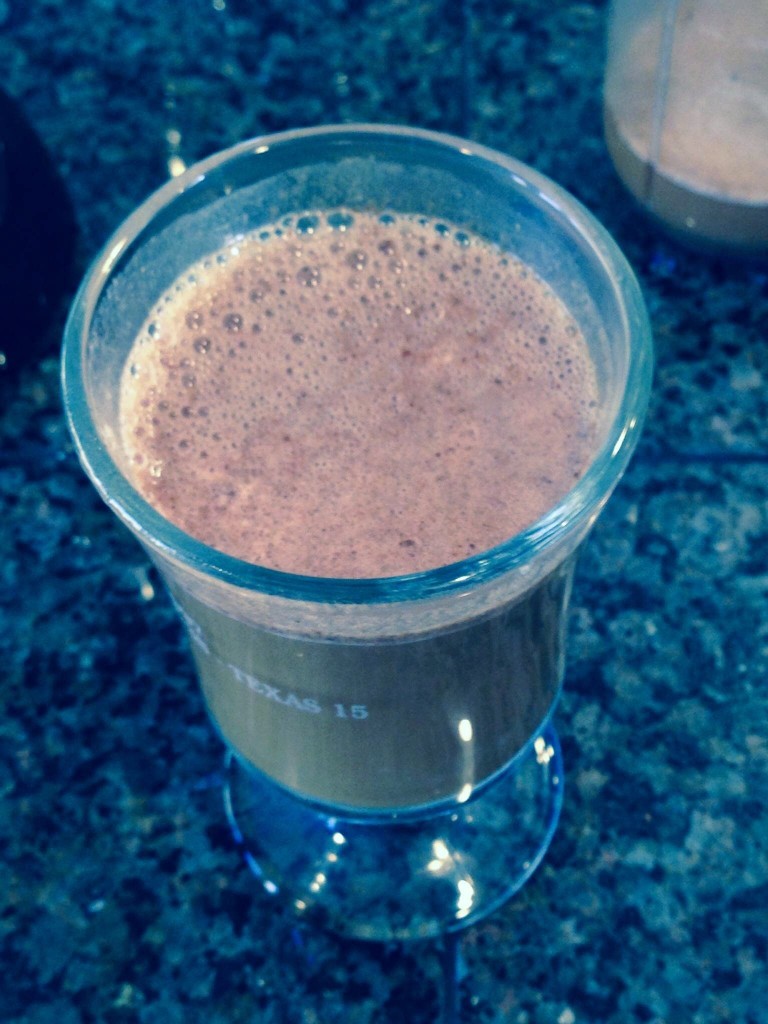 So I made my own recipe up and it is tasty.
Since I have been sick for the last 8 days (that was no fun) I hadn't even wanted coffee since last week. It is funny how when I'm sick I only want herbal tea.  I always know that I'm truly on the mend when I finally wake up craving java again.  Today is that day, I'm happy to report, but after being so ill, I am super focused now on progressing through this year with very healthy eating habits and a lot more whole foods since I am going to continue to cook more from scratch.
And the fact that a pool is being built in our backyard as I type this has me even more encouraged as I picture visiting the mall with my daughter to look for bathing suits.  That is certainly a motivator, but what really has me focused to be as healthy as I can is the fact that I'm pushing 50 and that my teen daughter has been making a real effort on her own to also eat healthy.  I just love that and want to support her and find yummy and nutritious recipes together as we go on this clean eating (for the most part) journey together.  Now back to me and my coffee.
So I have decided to take this day by day and meal by meal starting with my morning java and I am happy to report that this Bulletproof coffee recipe is super easy to make and pretty delicious, too.  Here is how I made mine….
My Bulletproof Luscious Latte
What You Need: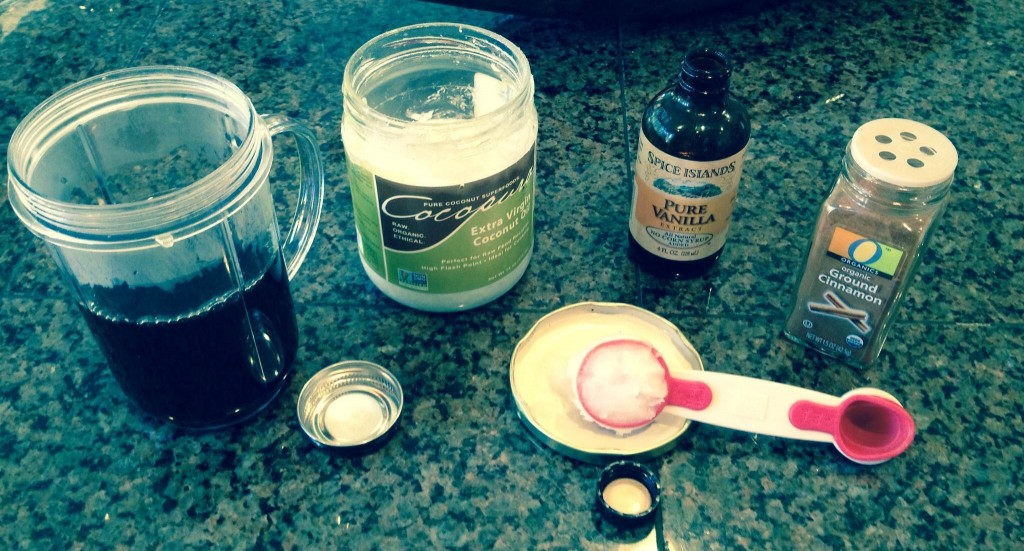 1 cup of brewed black coffee
1 tablespoon of organic, unrefined, virgin coconut oil
dash of cinnamon
dash of nutmeg
1 teaspoon of pure vanilla extract
What You Do:
1.  Simpy brew your coffee.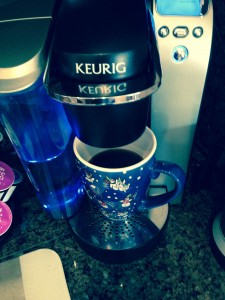 2.  Pour coffee in blender.  I used my Bullet.  Add coconut oil, cinnamon and vanilla extract and then blend.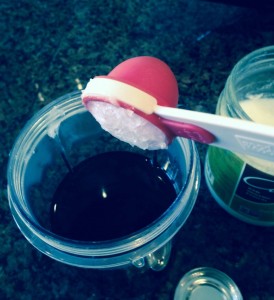 3.  Pour and enjoy.  So simple, healthy and tasty.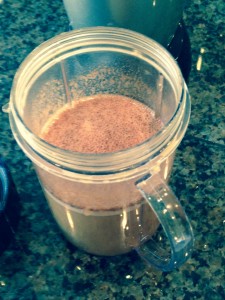 Cheers to your morning latte!