Manic:  You have been invited to or are hosting a 4th of July celebration and you need something fun and festive to bring…but also something that is easy and simple to prepare.
Managed:  I put together an assortment of ideas for you to quickly choose from.  Some are from awesome social media and some are my own ideas.  

Take a look and have a safe and festive 4th of July!  Let's kick off the fun with a simple sangria recipe (if you can even call it a recipe…super simple!)…
Simple Sangria That Your Guests Will Swear You Made From Scratch!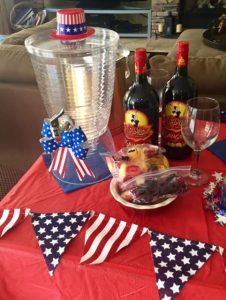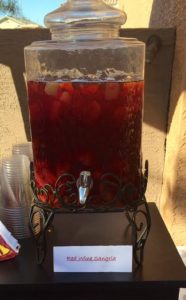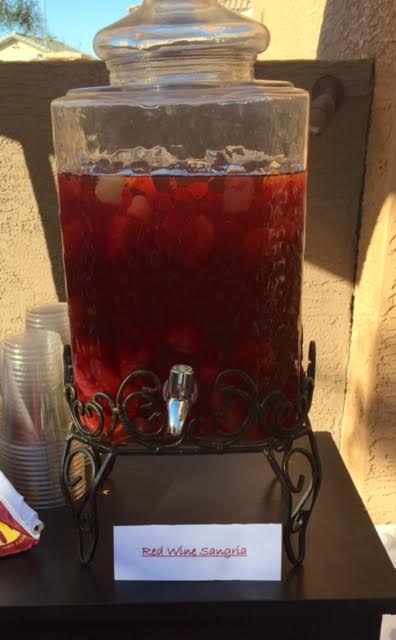 Sam's Club sells a yummy premade sangria that is so good that all of my guests swore that I made from scratch.  It doesn't get any easier than this.  Here are the four steps for colorful red sangria that is perfect for the 4th and so easy to make, too…
Purchase Lolailo Imported from Spain Sangria in the 1.5 liter glass jar (under $8) at Sam's Clubs stores.
Fill pitcher with lots of ice.
Add full bottle of Lolailo Sangria.
Add packet of frozen fruit that is also sold at Sam's Club. Make sure it is frozen as that works well and looks nice and festive in the sangria pitcher. The fruit floats to the top and looks and tastes great!
Easy Breezy Flag Brownies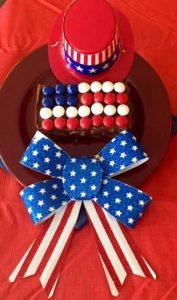 Simply prepare brownies and cut into rectangle shapes.  Then spread brown frosting on top so that it matches the brownie color and then top with red, white and blue M&Ms to make little American flags.
Star Spangled Cheesecake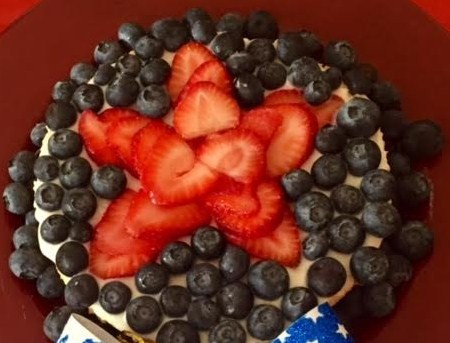 Make or buy a prepared cheesecake and top it with blueberries all around.  Then take strawberry slices to make a star right in the center.
Sweet & Salty 4th of July Popcorn Mix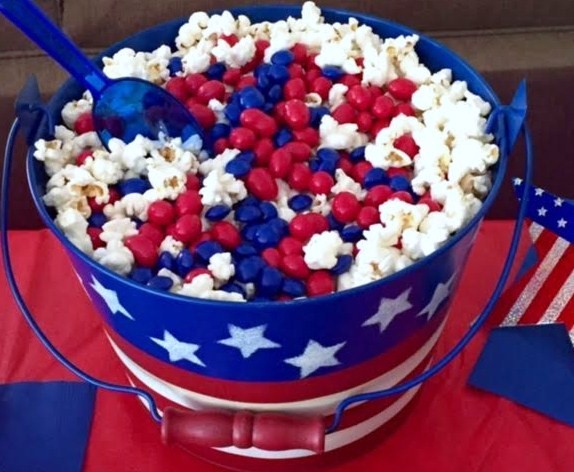 Add red, white and blue peanut M&Ms to a bowl of popcorn and you've got a sweet, salty and festive mix of yummy fun.  Party City sells red, white and blue candy that is similar to M&Ms and Target sells the red, white and blue seasonal M&Ms.
Star Spangled Soda/Beverage of Choice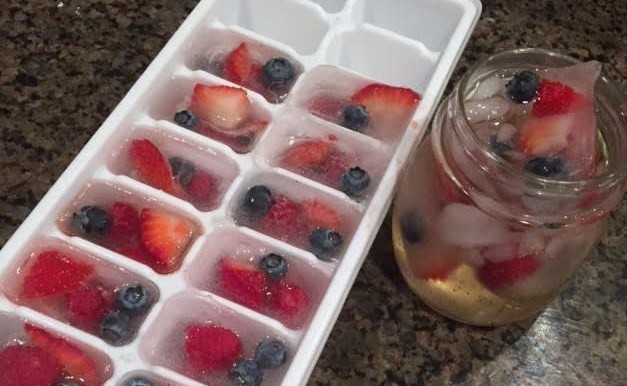 Freeze pieces of cut up strawberries with blueberries and raspberries in an ice tray.  Then once frozen simply place in clear glass and add ginger ale or Sprite to get a bubbly red white and blue festive beverage.
Oh So Easy Red, White & Blue Treats Display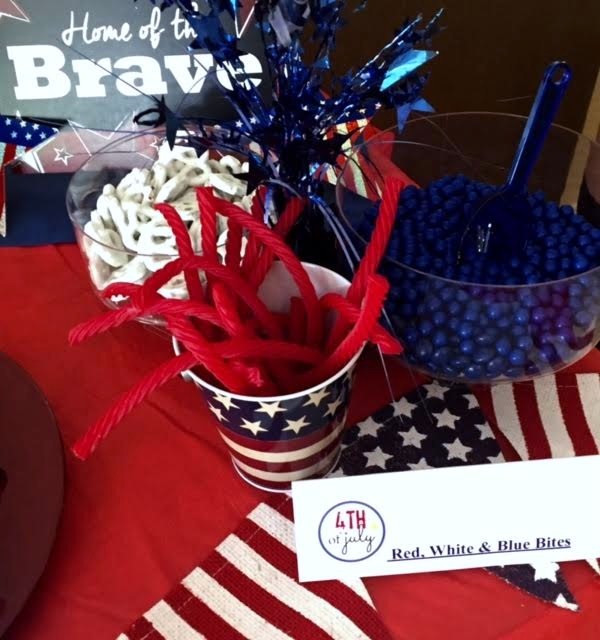 Grab three clear glass or plastic containers and place white yogurt covered pretzels in one jar, red licorice sticks in another and blue M&Ms in the third and place side by side.  Make a fun little 4th of July treats sign to place by the display.
4th of July Flower Treats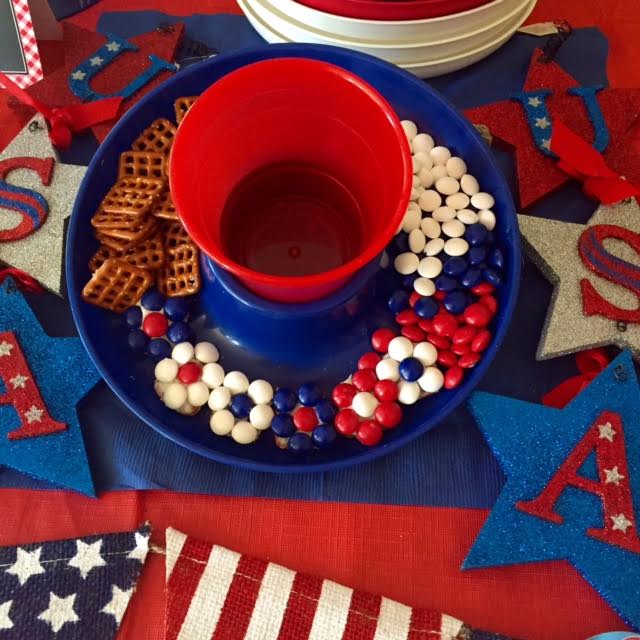 For these take square shaped pretzels, cover with white icing and then place red, white and blue M&Ms around the pretzel to form a flower.
Party Stuff Ideas
Here are some ideas for easy and fun party decor and a few things that make good sense, too.  Check these must have party items out…
*Great Plate – Show your spirit on the 4th of July with The Great Plate! Available in red, white, and blue for the festivities, the Great Plate offers guests an extra hand with this innovative plate and cup holder that is constructed as an all in one plate. 
Such a smart invention since this plate easily allows guests to hold both food and beverage comfortably in one hand, leaving the other hand free for eating, drinking, and socializing. The Great Plate is available in a variety of bold colors, including a Red, White & Blue set and it is BPA-free, dishwasher/microwave safe, reusable and recyclable.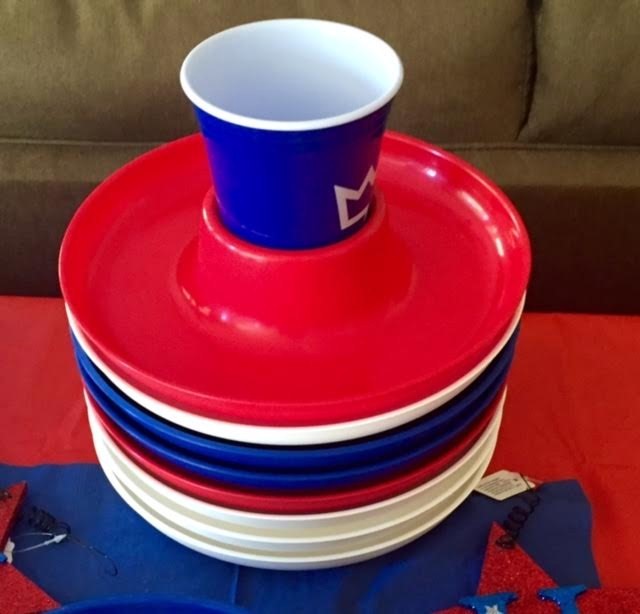 Sold in a set of 4 for $15. Plus, it is made in the USA! Plates can be ordered at www.greatplate.net.
*Bear Paws – Bear Paws are a must-have tool in your kitchen arsenal that are perfect for serving barbecue pulled pork or chicken. 
And I also like to use these as tongs for my salad or to help me cut watermelon, which is always a great food to serve on the 4th of July.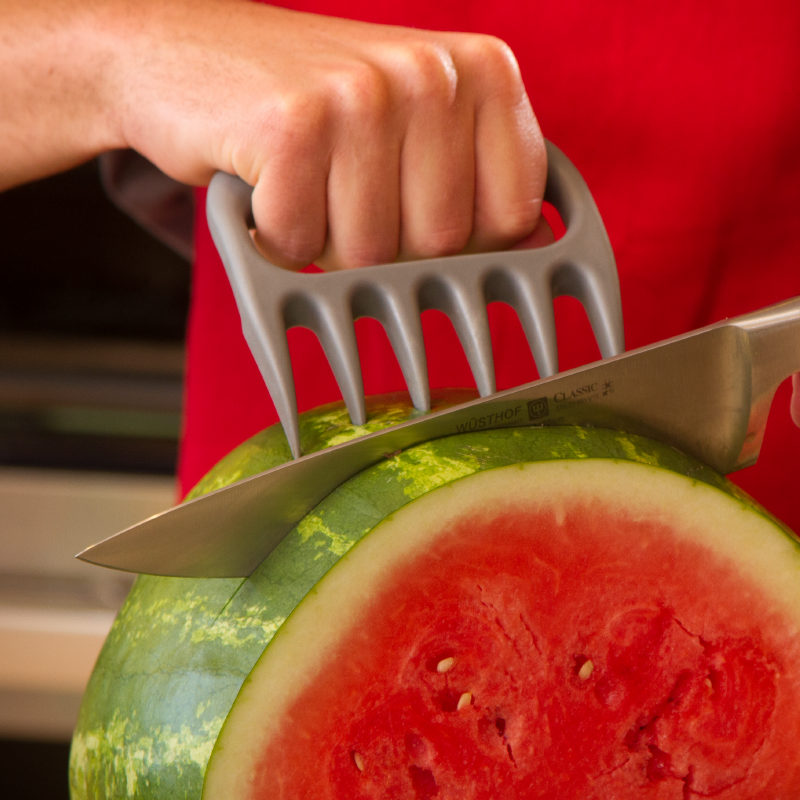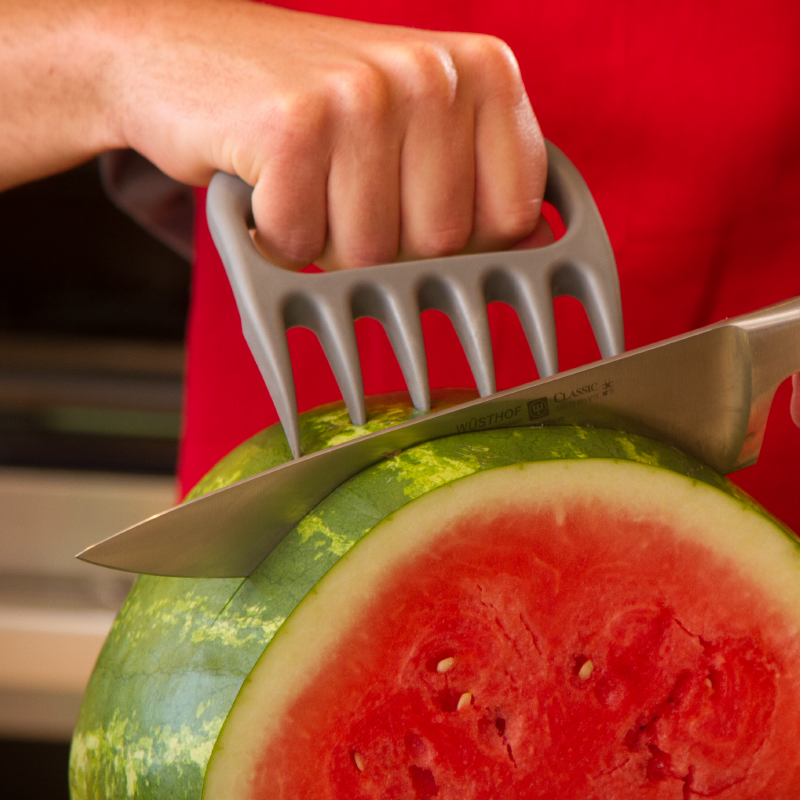 The extremely sharp and easy to grip, Bear Paws make it much quicker to shred pork or chicken.  Bear Paws come in red & white, as well as several other colors. Bear Paws are proudly made in the USA. Available at select BBQ stores and retail outlets as well as Amazon.com. Learn more at http://www.bearpawproducts.com/.
All of the decor and party favor/hat items I showed were purchased at Party City.  When you shop there, always go to partycity.com on your phone to see if they have coupons. Many times they do!
So now you are ready to put on (or attend a party with an easy to make fun food to bring) a festive and easy 4th of July celebration!  Have fun and Happy Independence Day!