Last week, I traveled to San Antonio to be with family during a surgery.  I arrived a few hours before everyone else did, so I did one fun thing. I revisited a wonderful place that I had explored before several years ago.  The very cool San Antonio Riverwalk.  I made the most of my limited time before greeting my family traveling in for surgery and it was a nice afternoon to be on my own for a bit.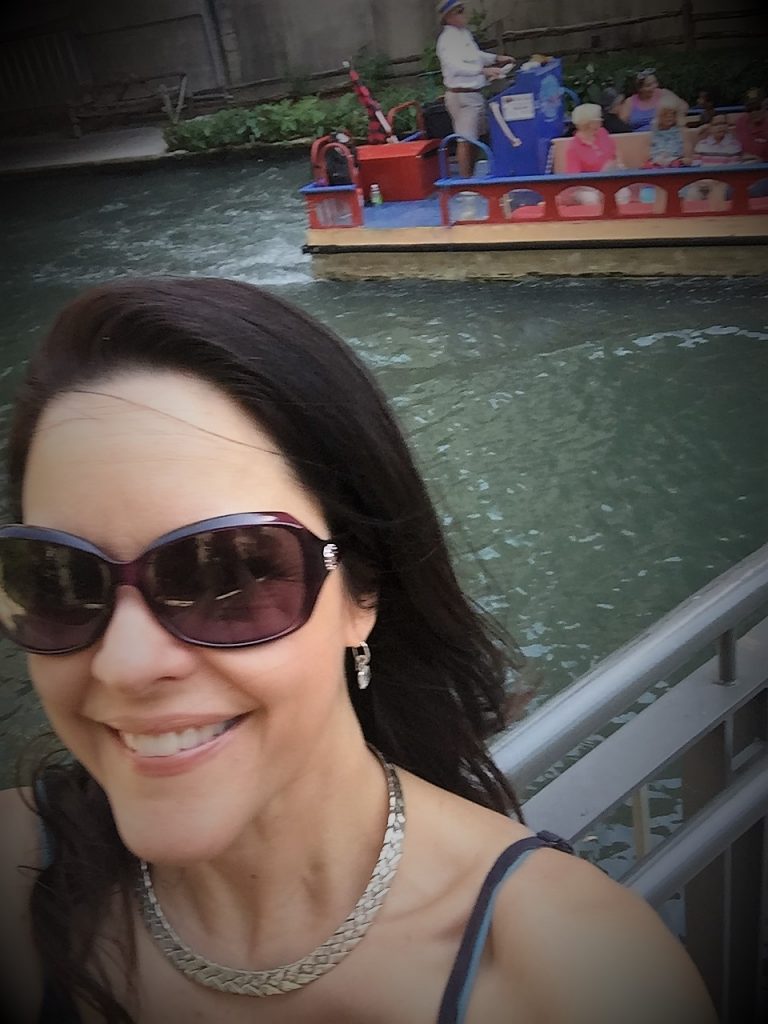 I am happy to report that the surgery went well and that my few solitary hours in the Alamo City were well spent.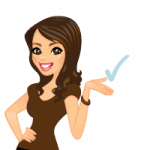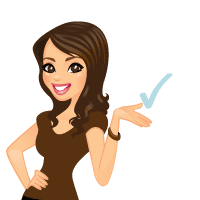 I love to travel blog, so for my fellow lovers of travel, when in San Antonio, do this….
The Riverwalk —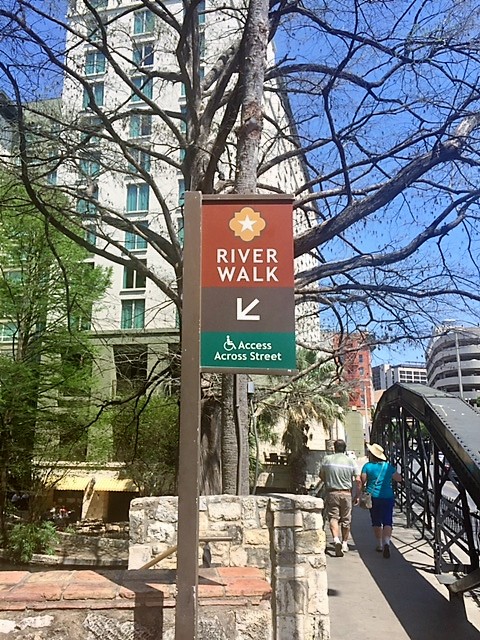 Whether or not you have just heard about it or been here before, do the San Antonio Riverwalk.  You will love the exercise you get, the food you taste, the boat ride, the shopping and more.  Here are a few highlights in pictures of my afternoon on the beautiful and fun Riverwalk.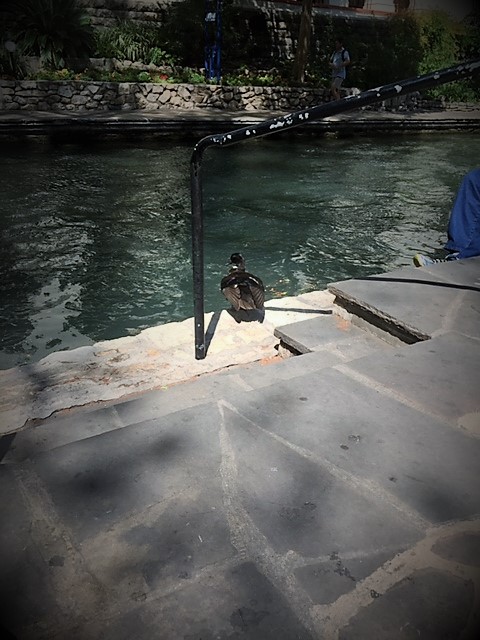 Take breaks and and read about the Riverwalk landmarks and history.  With signs along the way, one can learn more about the Alamo city.  I personally enjoy learning about the city that I visit. There is so much to see and experience on the San Antonio Riverwalk….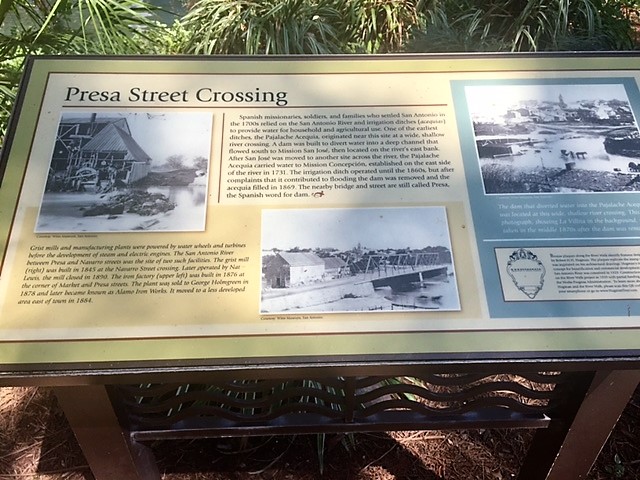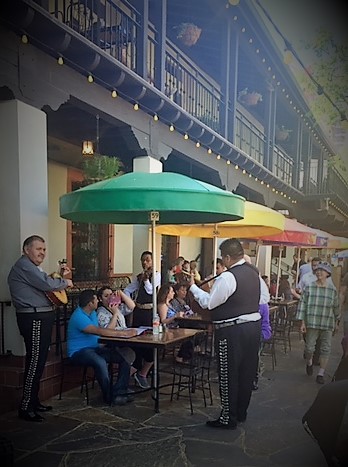 Music by the local and talented mariachis!
Or step off the beaten path for some unique boutique Riverwalk shopping.  I did and I left with a cute sundress and some beautiful jewelry from my favorite store on my Riverwalk journey called Angelita's.  Love this shop and the store owner is darling, helpful and knows her fashions, styles, accessories, gorgeous jewelry and more.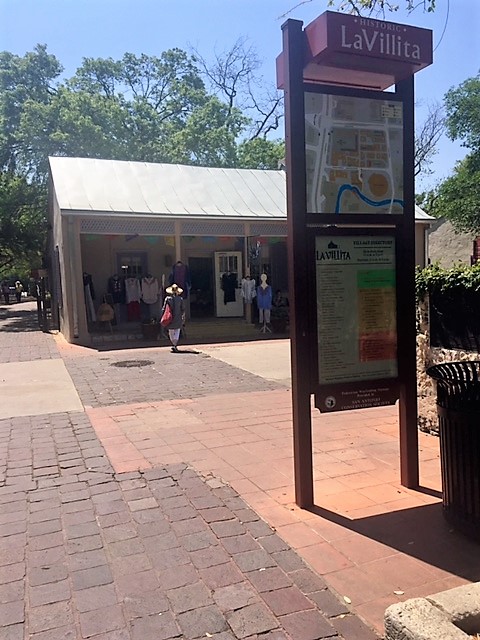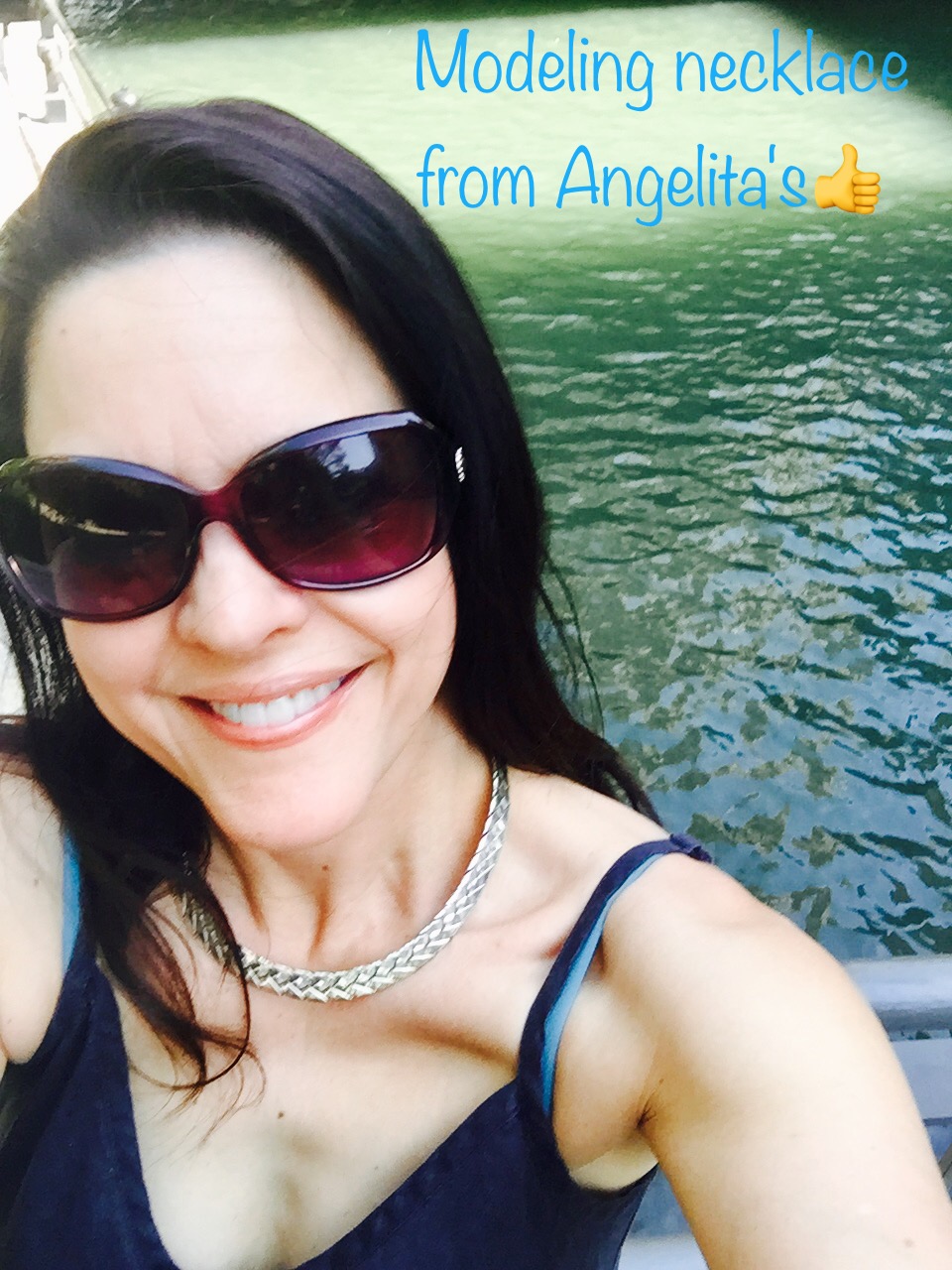 All that walking and shopping made me hungry and I was covered since there are tasty restaurants galore on the Riverwalk.  Tempting Tex-Mex, Texas barbecue, ice cream parlors and so many other choices.  I headed towards the inviting umbrella tables to see what grub is offered there. Casa Rio Mexican food is what is served beneath the colorful umbrellas and the food looked and smelled great.  Plus this restaurant hosts the talented mariachis, who will play table-side for you….but don't forget to tip if you accept their musical and entertaining invitation. I also spied tableside guacamole being prepared for diners.  Yum and fun.  Giant margaritas were also in abundance for those who wanted to quench their thirst with a spirited, cold beverage.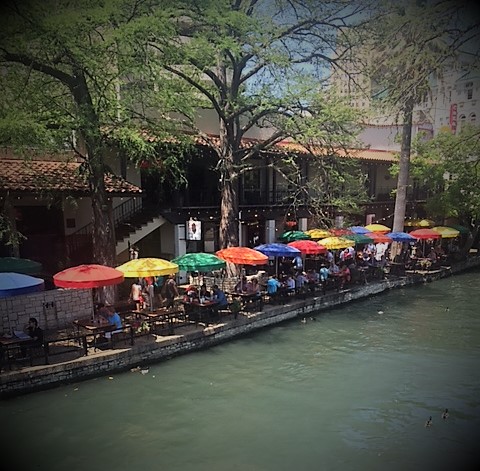 But another restaurant caught my eye instead and it was absolutely delish! Ostra Restaurant has a nice variety of fare from a raw bar for oyster lovers to scrumptious salads, sandwiches and fabulous entrees.  I highly recommend the Kale Salad with walnuts, feta cheese, almond vinaigrette and more.  That would have filled me up just fine, but I had to try an entree at Ostra, so I did.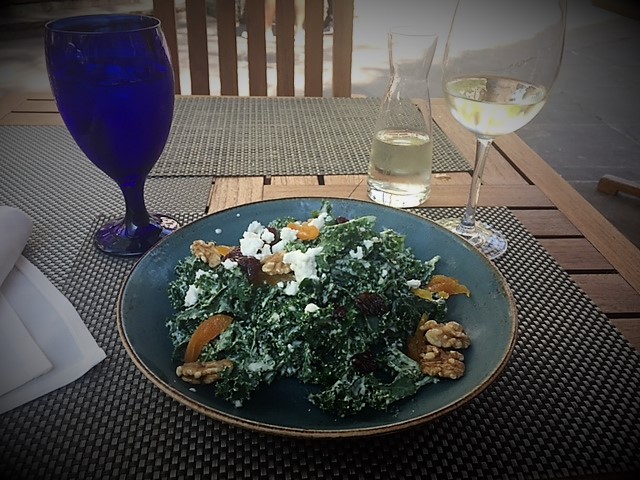 And because I was writing a blog review (after all…), I closed the deal with the mouthwatering seasonal apple cobbler.  So incredibly good from start to finish.  All of it, yes sir and yes ma'am!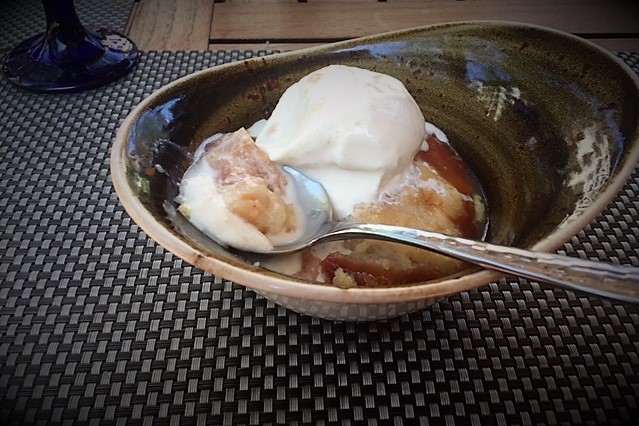 And after all that, I was so full that I was tempted to climb aboard a boat, sit down and take the very popular Riverwalk narrated boat tour.  I chose to instead push through my fullness and walk some more to burn off that amazing meal.  I have taken the boat tour before, so I know how cool it is and that the guide entertains boat riders with lots of cool tidbits and stories about the Riverwalk's history.  I highly recommending taking a boat tour when you visit the Riverwalk.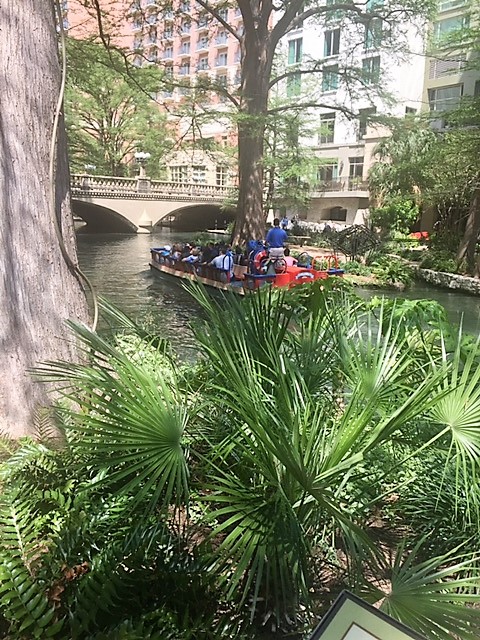 Once again, the San Antonio Riverwalk captured my tastebuds and my heart with this visit.  I highly recommend that you make the Riverwalk a part of your next San Antonio visit!
Be sure to look under the travel section of my blog for more travel reviews to places that include Maui, Flagstaff, LA, Sedona, Washington DC and more.  Happy Travels!