Manic:  Me thinking about turning 50 next month!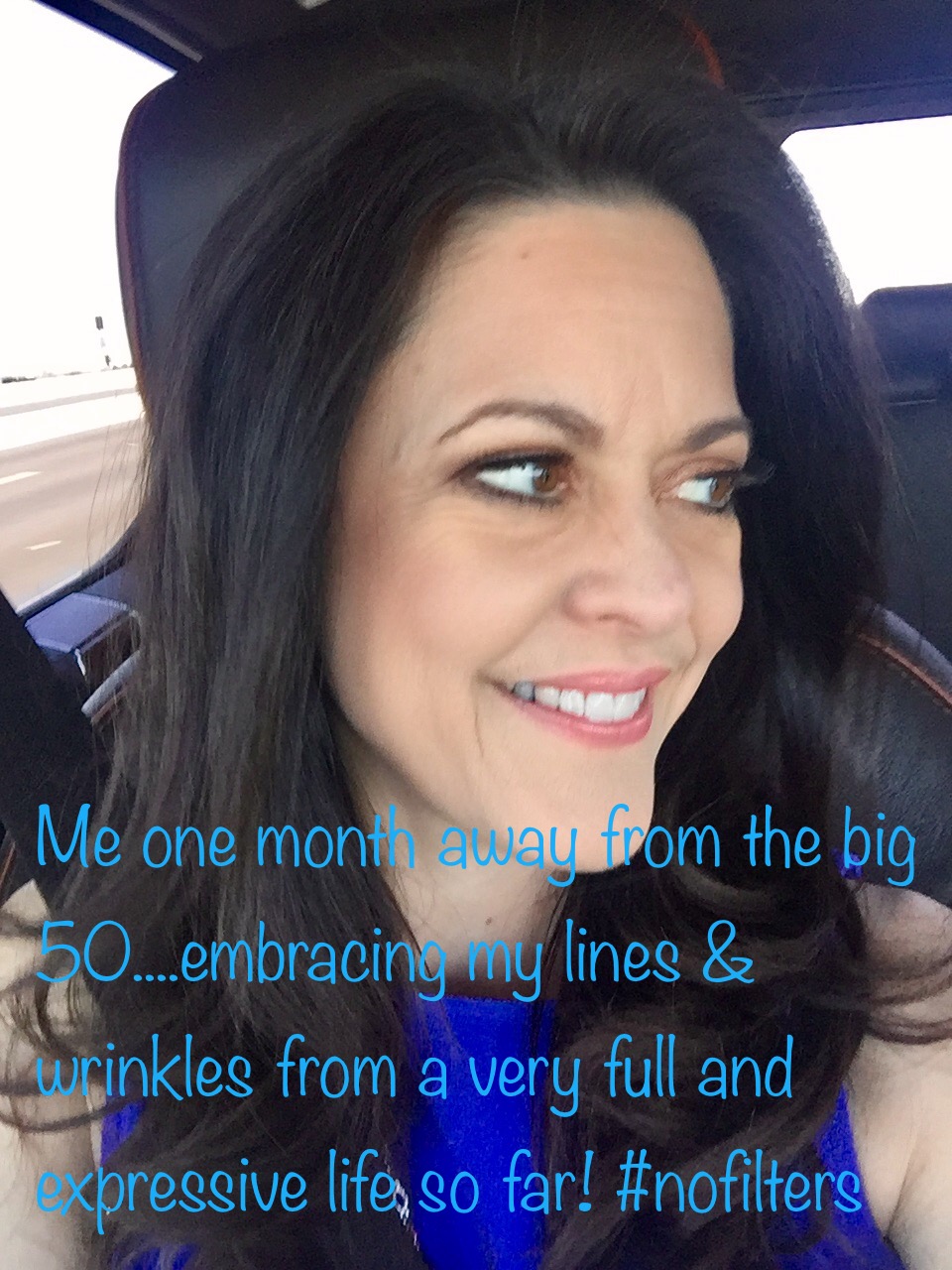 Managed:  With this milestone birthday on the horizon, I have decided to try to mostly eat plant based foods.  I am not going 100% vegan, but I am striving for 85% to be realistic with my lifestyle.  Plus, eating this way helps our bodies, earth's animals and the environment as stated in this interesting Medical News Today article.  My thriving and healthy 72-years-young mother also eats mostly vegan and this lifestyle has served her well.
I am certainly not criticizing meat eaters as I do occasionally enjoy a meat meal as well…which is why I am striving for a 85% change. Plus I will still have dairy from time to time as a decadent chocolate malt or coffee ice cream cone are a must have at least once during the hot summer!  Call me fickle, but partially vegan is my goal for now.
I started the gradual dietary switch one week ago and I already feel a positive difference!  I was having bad allergies, left leg and ankle pain and sinus issues.  Not to mention bloating and a sluggish feeling after eating some foods.  I do believe in everything in moderation and after reading countless accounts of folks who went vegan, and marveling at their improved health, vitality and energy, I have decided, at almost 50, to give this mostly vegan lifestyle a try.  I am loving it so far and just in time for me, I discovered the awesome vegan, gluten free and super tasty Nana Joes Granola line!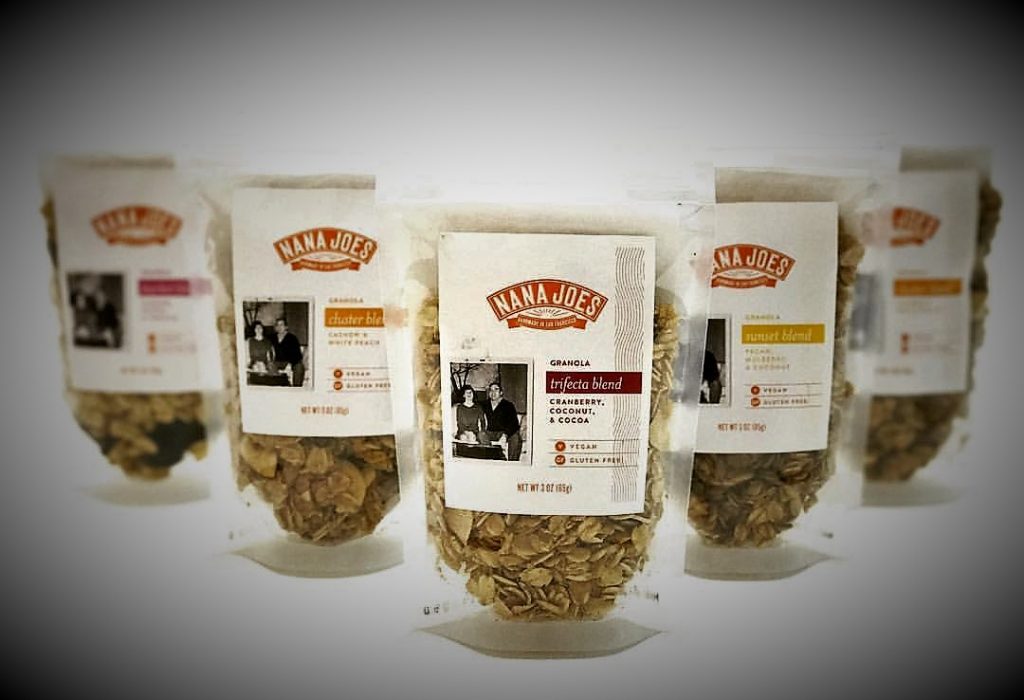 Who says you can't have treats on a healthy eating plan?  With Nana Joes delish granola, a little good sweetness can be added to breakfast, snacks and more.  Love this stuff! Check out my tasty breakfast vegan makeover today that I made in 10 seconds…so yummy!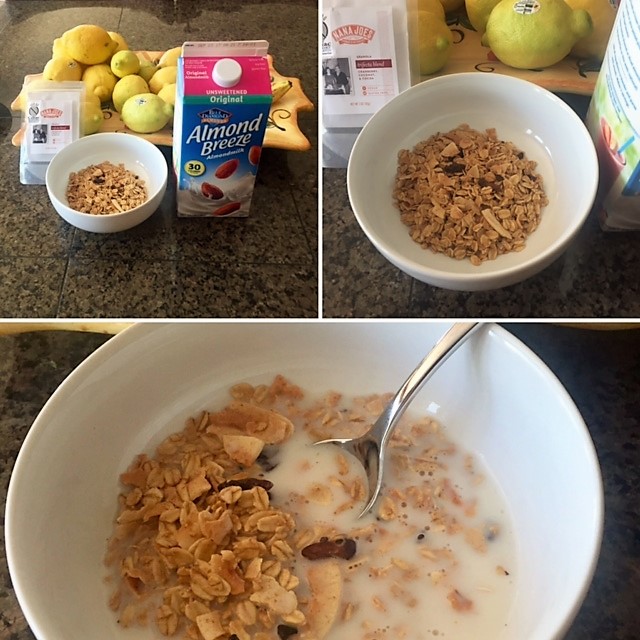 I replaced cow's milk with almond milk (I truly taste no difference) and those sugary processed cereals with the Nana Joes Trifecta Blend Granola, which only has 5 grams of sugar (per half the packaged serving, so I used the one bag for two separate meals). This combo filled me up and I felt energetic and satisfied.  I am pretty impressed with the wholesome and real food ingredients.  Plus, I adore that this stuff is handmade in San Francisco (my hubs and I honeymooned in the City by the Bay 🙂 )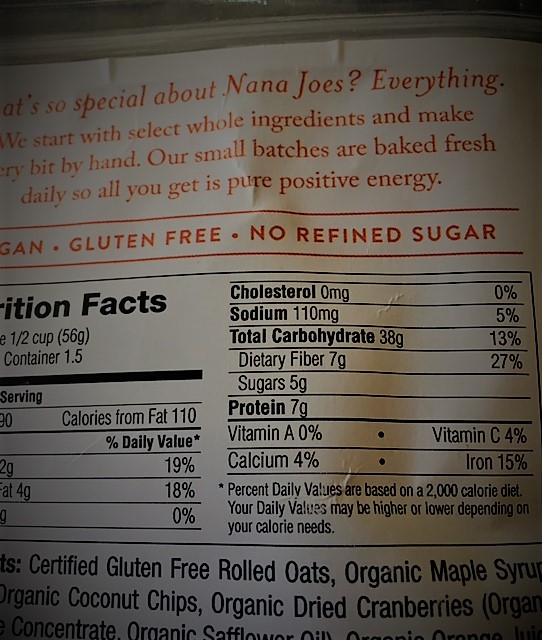 I highly recommend Nana Joes for your healthy gluten free and vegan go to breakfast, snack, smoothie ingredient, dessert topping and more.  I love how her versatile this stuff is, not to mention super delicious, too!
Have any of you gone vegan or semi like me? Share your experience in the comments section and I am wishing all of you good food, vibrant health and joy!  Those are my goals as I dive into the fabulous 50s next month!
A big thank you for the Nana Joes samples so I could test it out!  My opinion about how much I love this granola line is 100% my very own.