My favorite festive Thanksgiving Day quick tip ever is so good it's like butter!  Plus, this will definitely butter up your Turkey Day guests, too.  What am I talking about?  The best buttery butter you can put out on your Thanksgiving Day table because this butter is perfectly shaped like a perfect turkey.  Love this.  We get one every year.  It's now a tradition and my grown kids still ask me if I got the festive turkey butter!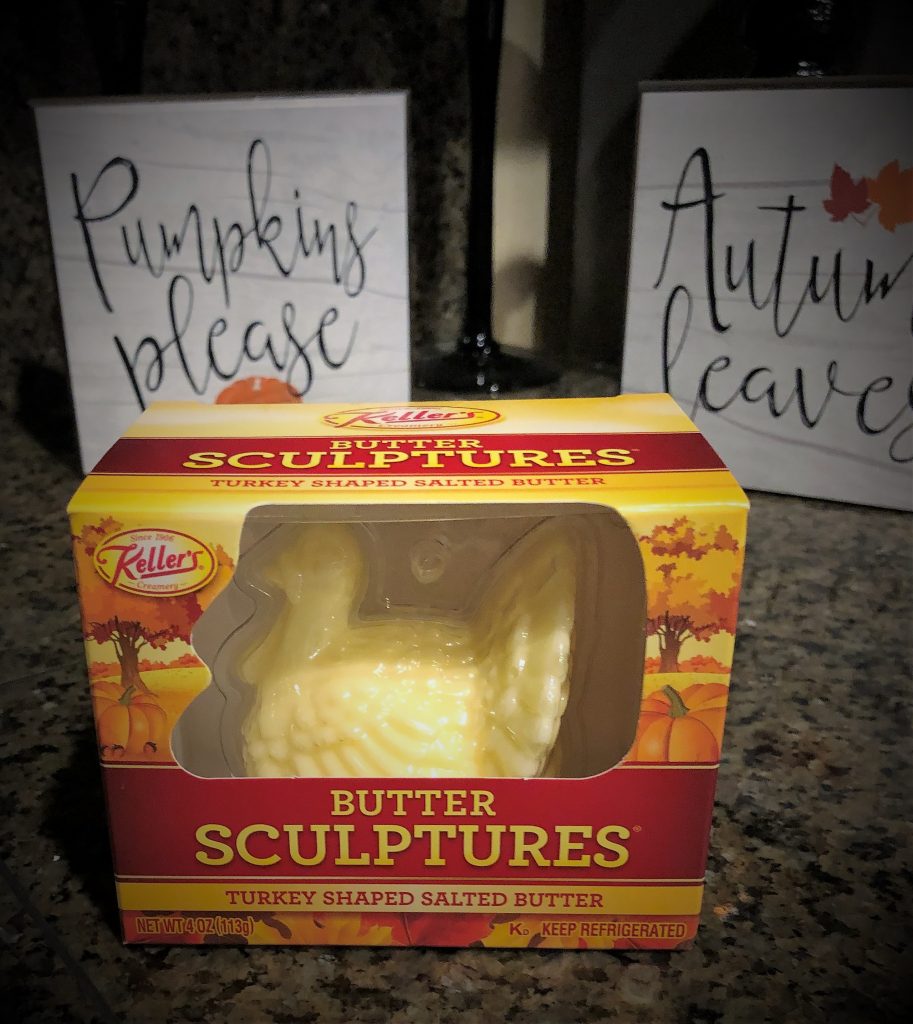 Good news.  The Keller's Butter Sculptures Turkey Shaped Salted Butter sculptures are back on grocery store shelves.  I bought mine today at AJ's Fine Foods.  I did an internet search for my blog readers who don't live in the Phoenix area and I found the festive butter listed for sale at other retailers that include Walmart, Food Lion, Kroger and others.  Get one, add to your Turkey Day table and your guests will comment with delight when they spy the beautiful butter sculpture.  It's a must in our household every November.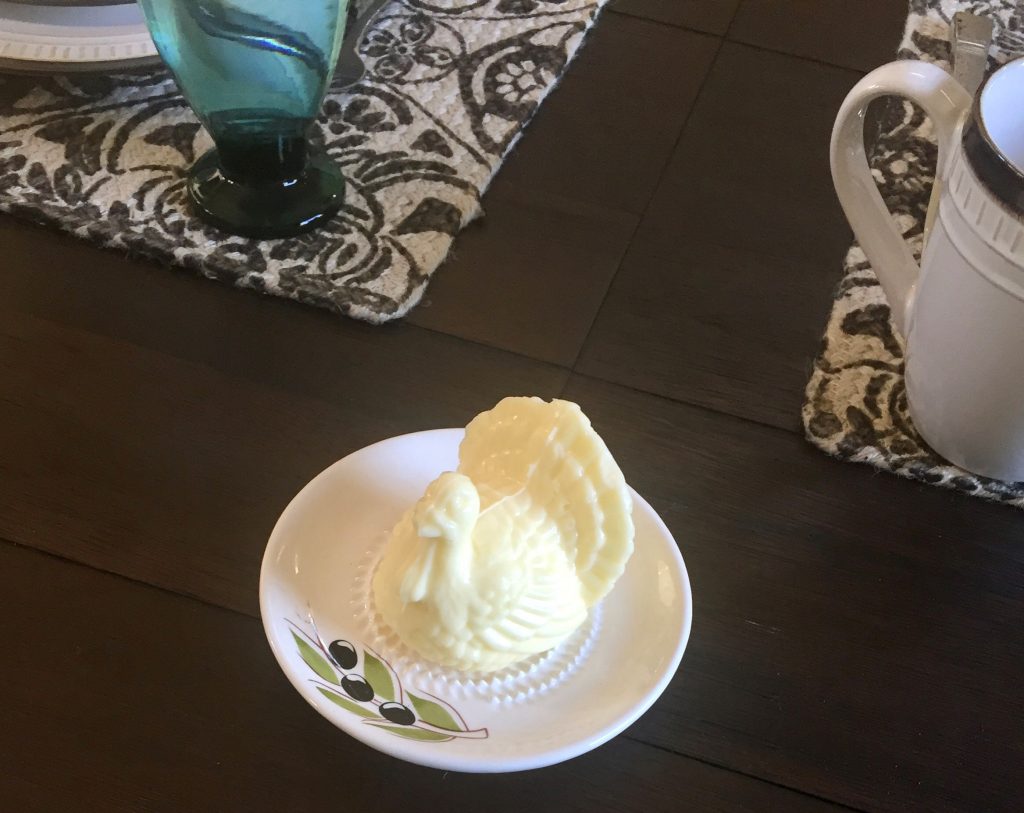 Had to share!  Happy Thanksgiving week all!