Whip up a pitcher of this for your fall festivities.  This recipe is perfect for fall and tasty for your October gatherings.  This Autumn Sangria recipe is the right combo of not-too-sweet with a little spice.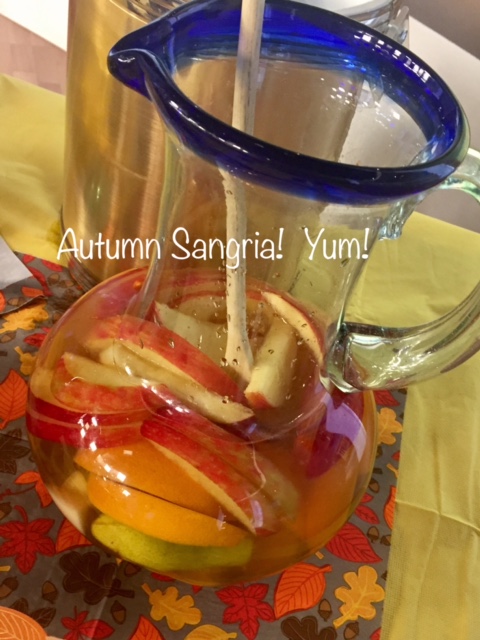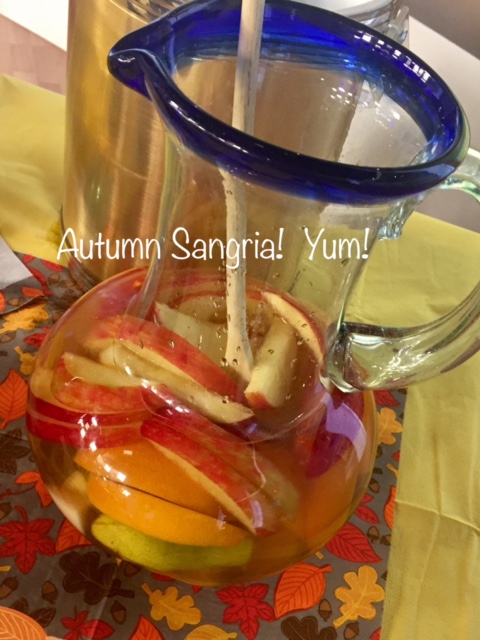 I recently served this to my gal pals and they asked for seconds…and thirds.  Everyone commented how unique, refreshing and tasty this particular sangria tasted.  One chef friend of mine exclaimed, "It tastes just like the fall season"…true!  If you love Sangria, you will love this.  If you are not a Sangria fan, you may be surprised that you like this one because it is not near as sweet as traditional Sangria. Give it a try.   I am pretty sure it will be a big hit at your autumn gathering.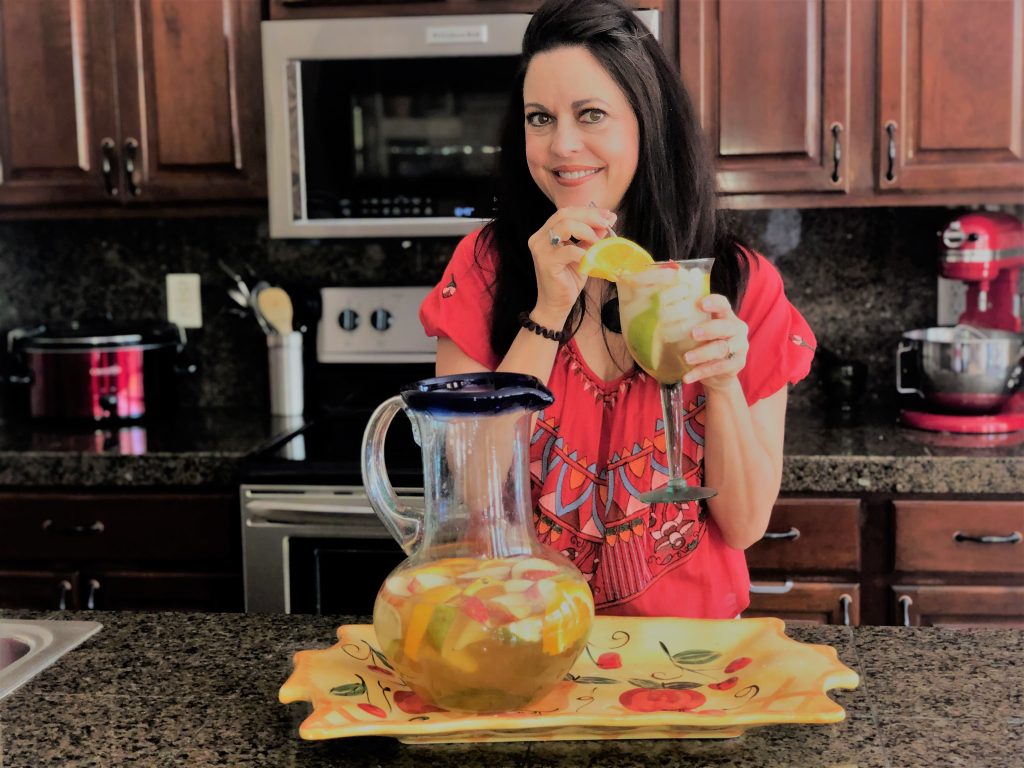 Here's the easy recipe that can be marinated overnight if you desire.  I think another reason this is so delish is the pumpkin pie spice that is also included in the recipe.  A big thank you to Hob Nob wine for sharing this recipe with me. 
I showed this crowd-pleasing cocktail recipe on my morning show and it was a hit.  Here is the written recipe below that my gal pals and my morning show team just loved (including the chef on set).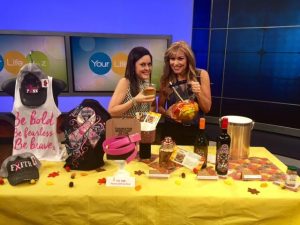 Autumn Sangria
(15 servings)
2 bottles HobNob Chardonnay
1 cup vanilla vodka
3/4 cup sugar
2 cups apple cider
1/4 tsp pumpkin pie spice
2 apples
2 pears
1 orange
Directions:
Combine vodka, sugar, apple cider and pumpkin pie spice in a large pitcher and stir until sugar is completely dissolved.  Chop fruit (apples, pears, orange), add to mix and marinate overnight.  Add chilled Chardonnay. Serve over ice.
Cheers to Fall!