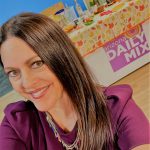 It's has been over a year since I have done a morning show segment back on a live television set, so when AZTV Channel 7 invited me to do a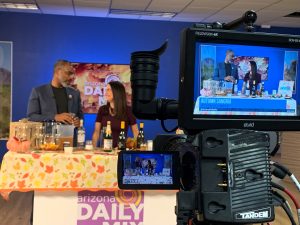 festive fall segment on the Arizona Daily Mix show, I jumped at the chance.  Plus, I got to reunite with the always hilarious and high-energy Brad Perry!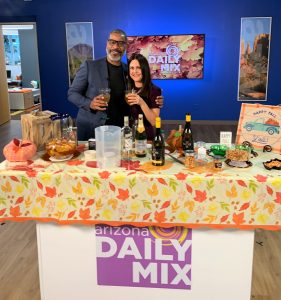 I worked with Brad from 1998-2001 on Good Morning Arizona producing his unique and super fun on-location weather segments.  Brad now hosts Arizona Daily Mix and we had a ton of fun making the crowd-pleasing Autumn Sangria that I recommend you make and taste.  Plus we mixed my quick 30 second candy corn crunch mix, which is a sweet and salty snack that works great for guests and for gifting in mason jars, too.  Take a look…
Written recipe for the Autumn Sangria can be found here.