Dips
Green Goddess Dip incorporates Shamrock Farms Original Sour Cream with Shamrock Farms Whole Milk and cream cheese plus parsley, chives and white onion to make the perfect thick delish dip. Full recipe can be found here at this link.
Dill Dip compliments the Green Goddess Dip with a thinner and creamy consistency and also uses Shamrock Farms Original Sour Cream and Shamrock Farms Whole Milk, stretching the dollar to make multiple recipes with the same high quality tasty Shamrock Farms products. Complete the recipe with fresh dill, onion and garlic powders and salt. Full recipe is here.
Desserts 
The crowd pleasing Peppermint Eggnog Cheesecake is as tasty to eat as it is beautiful to view! Get the recipe here at the Shamrock Farms website.
Your guests will delight in this extra yummy Irish Cinnamon Bun after coffee drink (recipe here at this link) that incorporates the seasonal fun and yummy Shamrock Farms Irish Whiskey Eggnog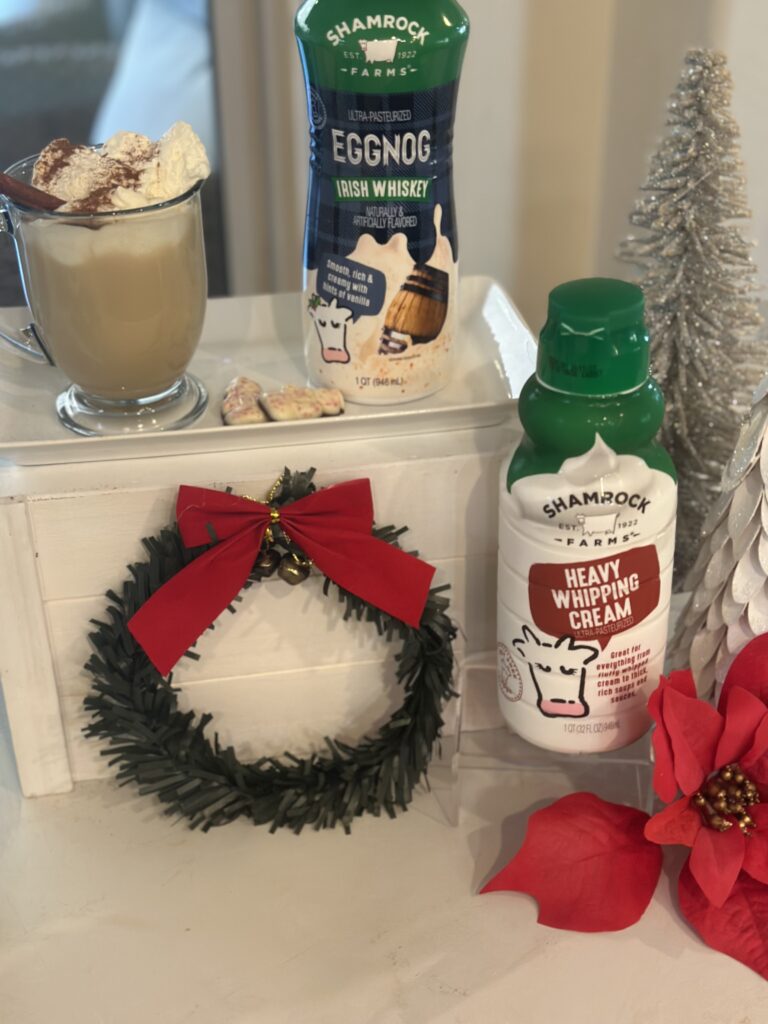 Get your Shamrock Farms holiday seasonal products and farm fresh, high quality staples at grocery stores all around the Valley. Check out Shamrock Farms on Instagram @shamrockfarmsmilk and on Facebook and X at Shamrock Farms. Happy Holiday cooking, dipping and sipping everyone!
Managedmoms.com is proud to partner with Shamrock Farms on this sponsored morning show segment. We highly recommend the Shamrock Farms line of top quality products!