Every weekend, I cook my family a nice breakfast.  Family favorites include waffles with whipped cream and fresh strawberries, blueberry pancakes and my breakfast burritoes, but only when done right.  When I say right, that means several things to my finicky family.
First they want regular white tortillas, but I prefer the 100% whole wheat type because they are healthier.  Next they request that a meat be added, even though I'm perfectly happy with egg, veggies and cheese.  We all agree that the cheese has to be a shredded sharp cheddar.   The meat can be bacon, ham or sausage, as long as I respond to their "meat please" request.
Potatoes make they happy, too.  So my perfect breakfast burrito stuffing has become egg scrambled with onion, yellow bell pepper, a dash of Mexican seasoning and dash of sea salt combined with bacon, potatoes and cheddar cheese. 
Although it may sound like the yellow bell pepper and Mexican seasoning are the tricks, that's not it.  The yellow bell pepper blends perfectly with the egg, both in color and taste.  The Mexican seasoning by McCormick gives the egg a little kick, but that is not the trick.
What makes my breakfast burritos the best, my family tells me, is the consistency of the tortilla.  Not too soft and not too hard, but warm and a little firm on the outside and soft with melty cheese on the inside.  My tasty tortillas hold all the inside goodness in place and are delicious to boot.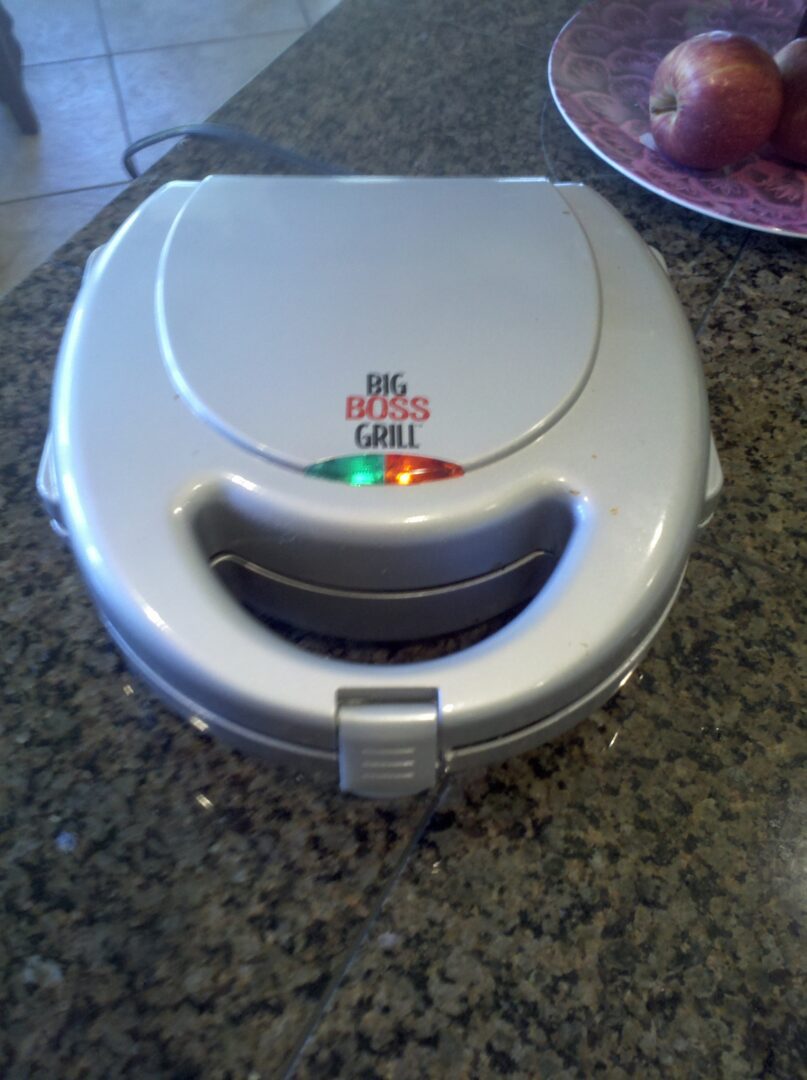 So, here is the trick.  It is called the Big Boss Grill and I got mine for $50 at Bed, Bath & Beyond. 
This grill is small, compact and can be used to make sandwiches, steaks and even miniture donuts.  But my family loves it for one dish and for one dish only — those satisfying Saturday or Sunday morning meals that include a breakfast burrito with fresh fruit on the side.
Other table top grills should do the trick just as well, so it doesn't have to be the Big Boss Grill.  That is just what I use. 
Just fill your tortilla, one at a time, with the egg, potato, bacon and chesse mixture. 
Then wrap it and place the wrapped burrito on the grill.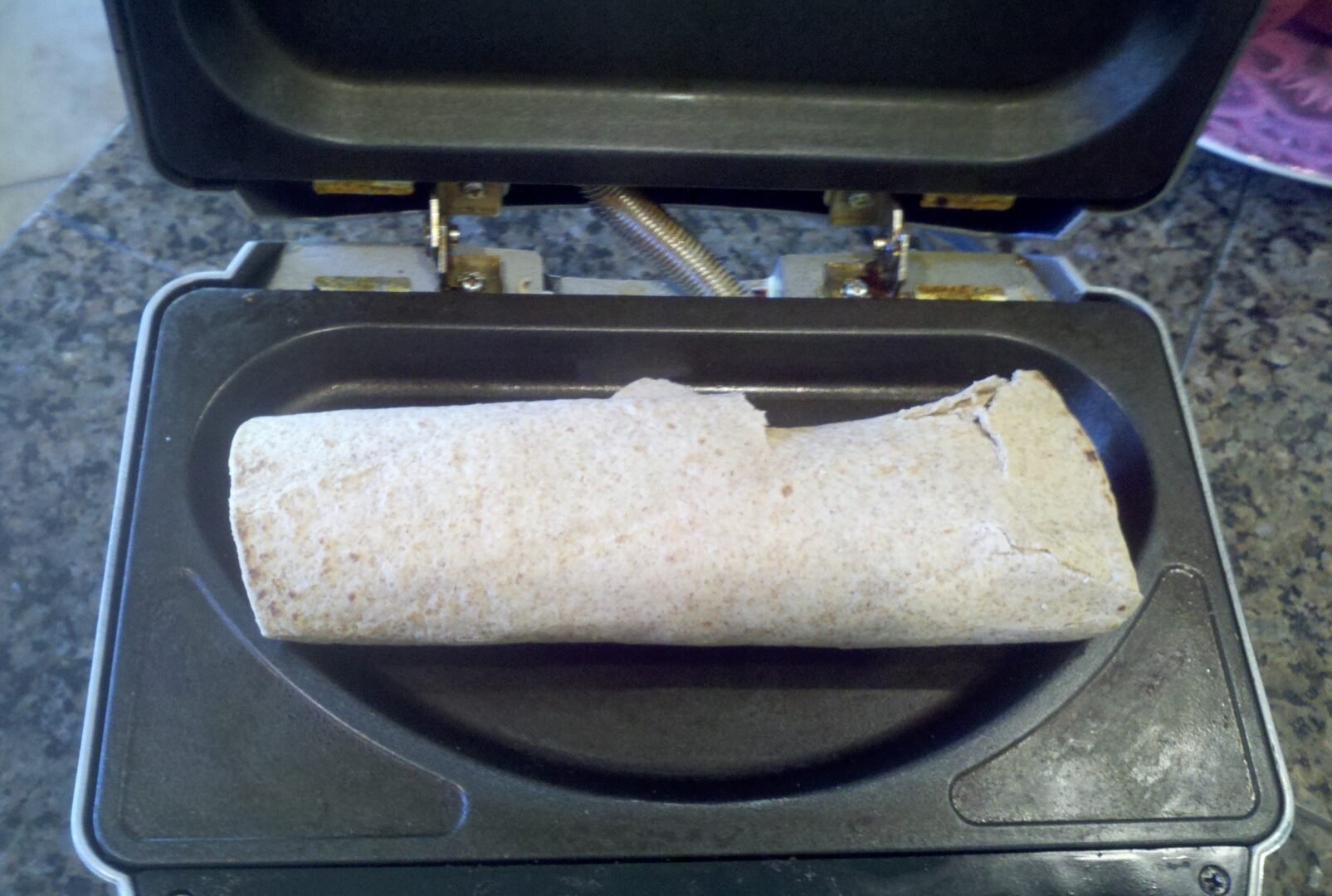 Close it and cook each side about a minute or so.  The burrito looks good and the pressed heat from the grill holds it together,  which also makes it ideal for breakfast burritos on the go.  We've done that on game days and days that we are running late to church.
If you have a breakfast idea or brunch recipe, post it here in the comments section.  One way to manage your manic weekend schedule and your hungry family is to start with a good breakfast.
I have to wonder if the word breakfast means "break fast" and isn't that the truth for us manic managed moms?!
Oh and that promised daily fit tip will be posted later today, so check back to see my review about my first time trying the Wii Fit Plus!