Several years ago my very thoughtful sister-in-law made several of us cookbooks for Christmas.  This little hand-made cookbook filled with her very special recipes has survived a move, several kids and a lot of cooking in my kitchen. 
It is now stained with various foods, but the contents survive, so today I am sharing my favorite recipe from her sweet little book.  Read on for a really good red chili, beans and rice recipe.  Yum!
Stuff You Need: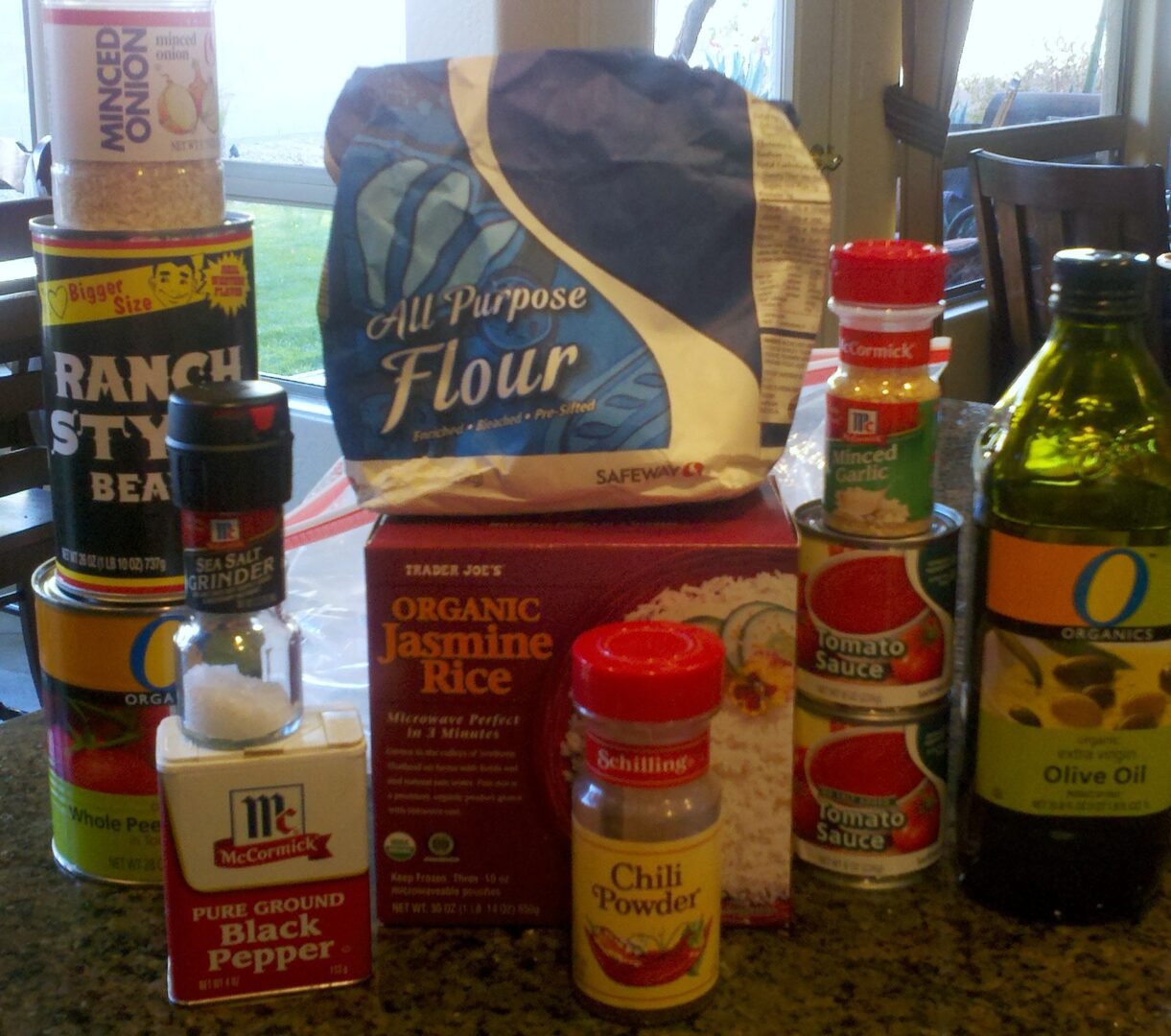 1 1/2 lbs. ground beef
3 Tablespoons oil
1/8 teaspoon minced garlic
1 to 2 Tablespoons chopped onion
3 Tablespoons chili powder
3 Tablespoons flour
1 large can whole tomatoes
2 cans 8 oz. size of tomato sauce
2 teaspoons salt
1/2 teaspoon black pepper
3 cups water
1 large can Ranch style beans
Directions:
1.  Brown and drain hamburger.
2.  Add oil, garlic and onion and cook until onion is tender.
3.  Add chili powder and flour.  Stir well.
4.  Next add tomato sauce, salt, pepper and juice from canned tomatoes. 
5.  Chop tomatoes or chop in blender.  I like to use the blender to get the consistency shown in the picture.
6.  Add tomatoes to chili mixture with the water. 
7.  Bring to a boil and then turn down to simmer.
8.  Add ranch-style beans and simmer 5 to 10 minutes or longer if you want.
9.  Serve over white rice in bowls.  I like to use Trader Joe's Organic Jasmine Rice.  I serve the finished dish with cornbread, which my family loves.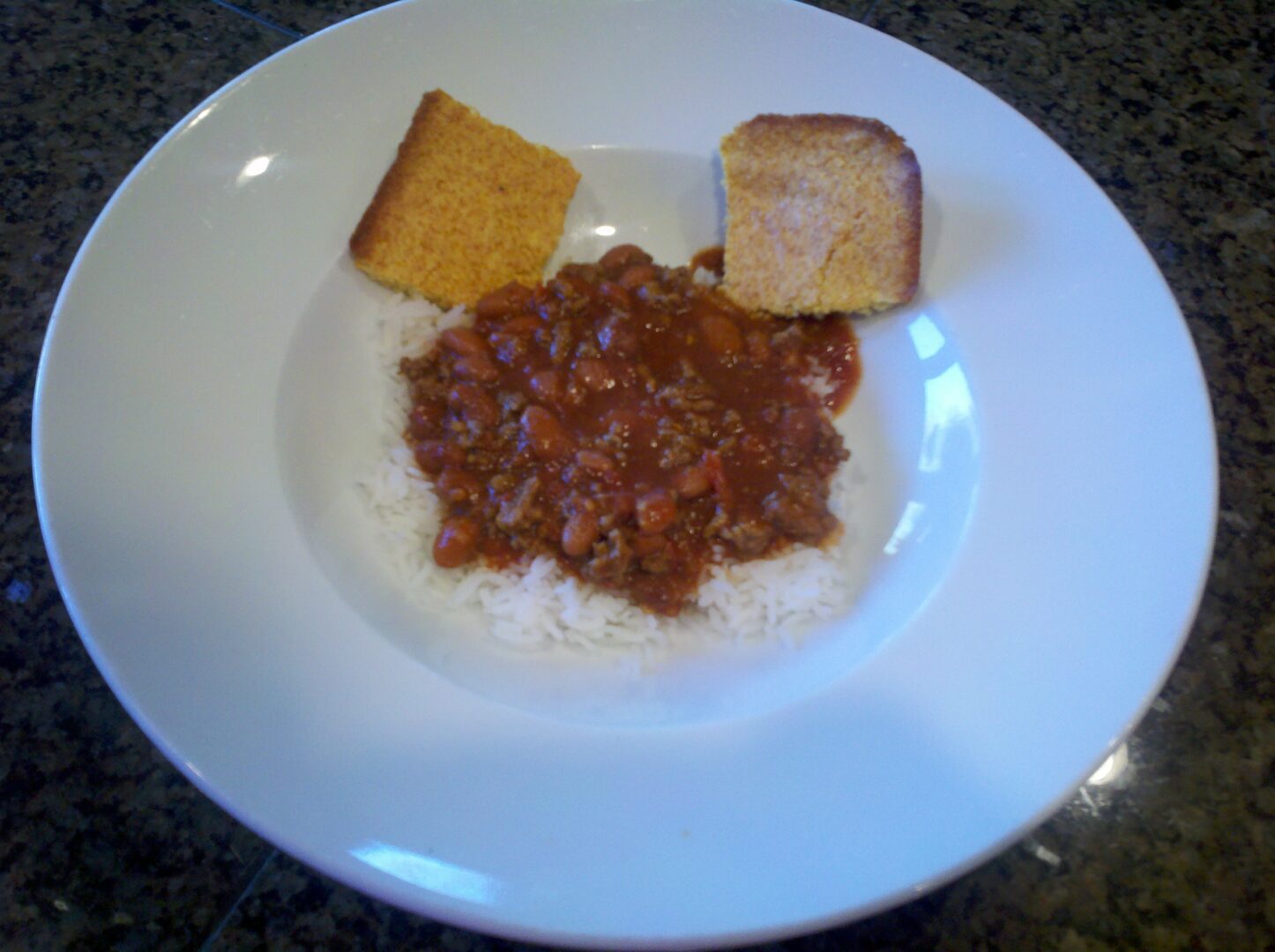 Not only is this dinner yummy, but it makes a huge pot that will last for several days.  And this is a dish that makes a delicious left-over meal. 
Enjoy!