Manic:  Coming up with dinner ideas every single day to keep my family fed and fueled!
Managed:  Remembering to ask my wonderful Mother-in-law for her handed down family recipe called Chicken Spaghetti.  She learned this dish from her Mother, so it is extra special to us.  This is one of my faves!  Check it out…
What You Need: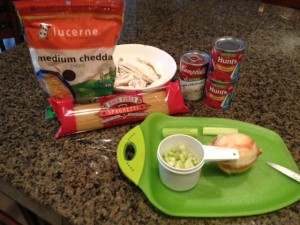 1 1/2 Tablespoon of oil
– 1 or 2 cooked boneless chicken breasts, depending on how much chicken you like in the recipe
1 10 1/2 oz can of cream of mushroom soup
2 8 oz. cans of tomato sauce
1 cup chopped onion
1 cup chopped celery
spaghetti
1/2 cup shredded cheddar cheese
What You Do:
1.  Saute onions and celery in oil until cooked to the consistency that you like…crunchy or cook a little longer for softer veggies.   I like a little crunch.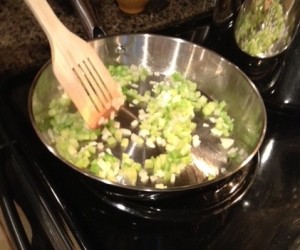 2.  Add soup and cook on medium heat until heated through.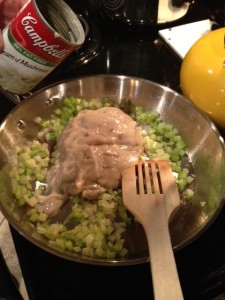 3.  Add tomato sauce and cook for a bit longer.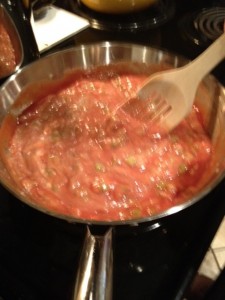 3.  Add cooked cubed or shredded chicken and cook for 5 to 10 more minutes….cook to as hot as you like it.
4.  Just before serving, add the cheddar cheese.  My mother-in-law likes to put out extra cheese for those that want to top their finished dish with more yummy cheese.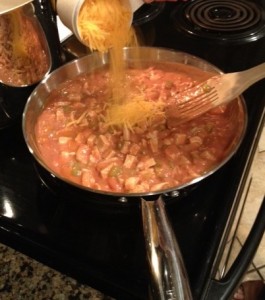 ***And here is a cool side note….skip adding the cheese and this mixture can be frozen for future dinners!  Simply thaw it out, reheat, add the cheese at that point and make your fresh pasta to serve with and this becomes a dinner made ahead that is quick and easy to prepare!  This is a great tip for us busy families!
A big thank you to Betty Harris for sharing this recipe with me for managedmoms.com!  This recipe also reheats well and makes a tasty leftover the next day.  Gotta love those leftovers with our busy parent schedules!
And a bigger thank you to her for making it for me time and time again when they come to visit!  It is especially nice to have someone else cook for us Moms who have to spend so many hours in our kitchens preparing food for our families!
Do you have a favorite family recipe?  Tell us about it in the comments section or email to [email protected] so that we can cook it and share it with our readers.
Happy cooking!