Manic:  Trying to come up with easy and pleasing dinner ideas during this very busy time of year.
Managed:  Visited my favorite online calendar tool, Cozi and tried one of their recipes from the recipe section. I prepared the Cozi Classic Chicken by Candy Tai and it was terrific.  My entire family loved it!  Try it….
 Cozi Classic Chicken from Cozi.com
What You Need: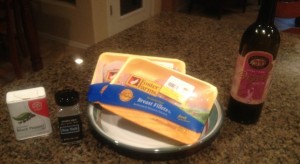 3 – 4 lb. chicken,cut in 8 pieces – I used 4 chicken breasts & 6 drum sticks cuz that's my family's faves
olive oil
salt
ground black pepper
What You Do:
1.  Preheat oven to 400 degrees F.
2.  Rinse chicken pieces and pat dry with paper towels.
3.  Drizzle olive oil on bottom of a roasting pan or baking dish.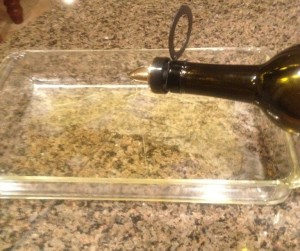 Thoroughly rub chicken pieces with olive oil to coat, then sprinkle both sides of chicken with salt and pepper. Arrange chicken pieces in the pan, skin side up.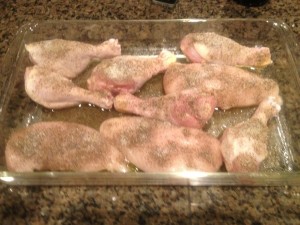 4.  Bake 30 minutes, lower the oven temperature to 350 degrees F and cook an additional 10 to 25 minutes, or until juices run clear (not pink) when poked with a sharp knife or the internal temperature of the chicken breasts is 170 degrees F.
Optional:  To brown the chicken, place under the broiler for 7 to 10 minutes of cooking.  When chicken is done, remove from oven and tent with aluminum foil.  Let rest for 5 to 10 minutes before serving.  I didn't do this, but I will next time for sure.  Part of my piece was browned and it was quite good, so next time I will do this step.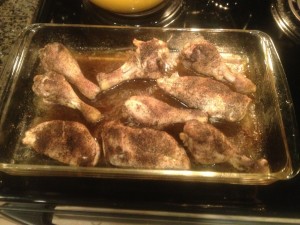 My family loved this recipe and I loved how easy it was to prepare.  I paired the chicken with rice and a nice salad and our family enjoyed a good meal together.  And I highly recommend Cozi for recipes and for the best online calendar around!