Manic:  Balancing breakfast with busy school day mornings and making sure that my teenagers eat at all, much less gobble down a healthy meal that is quick to prepare as well.  Not always an easy feat!
Managed:  Worked with my teen daughter to put together a homemade yogurt parfait that is healthy and that she will eat and can eat….since she is allergic to tree nuts.  We start with a plain yogurt, believe it or not and sweeten it ourselves.  Our experimenting worked and the result is tasty, nutritious, lower in sugar than many other quick breakfast items and easy to make.  Take a look….
Harris House Homemade Healthy Yogurt Parfait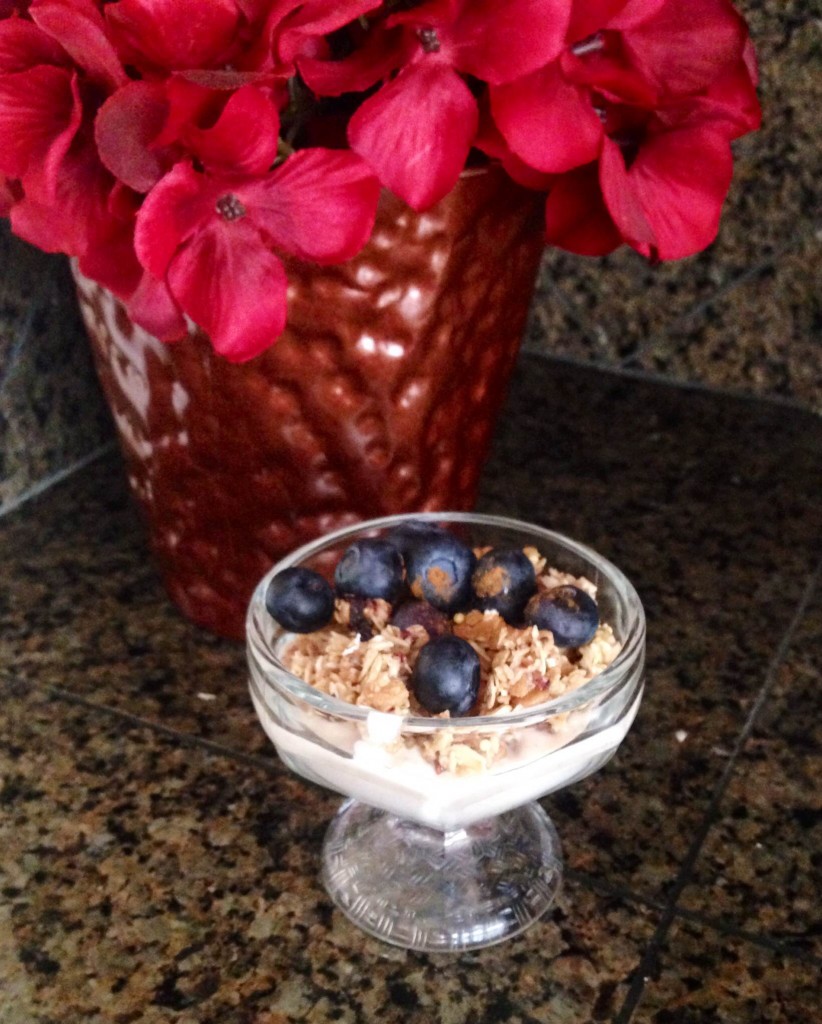 What You Need: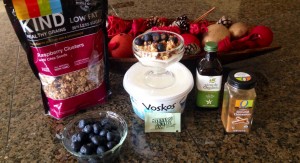 3/4 cup any good quality organic Greek plain yogurt brand
1 Tablespoon KIND Healthy Grains Raspberry Clusters with Chia Seeds
1 Stevia packet
dash of cinnamon to taste
1 capfull of Vanilla Extract
As many blueberries as you like
What You Do:
1.  In a small mixing bowl, combine the stevia packet and cinnamon with the yogurt and stir well.
2.  Place yogurt in serving dish and top with KIND cluters, blueberries and a dash of cinnamon.  You can also layer this recipe to make several layers if desired.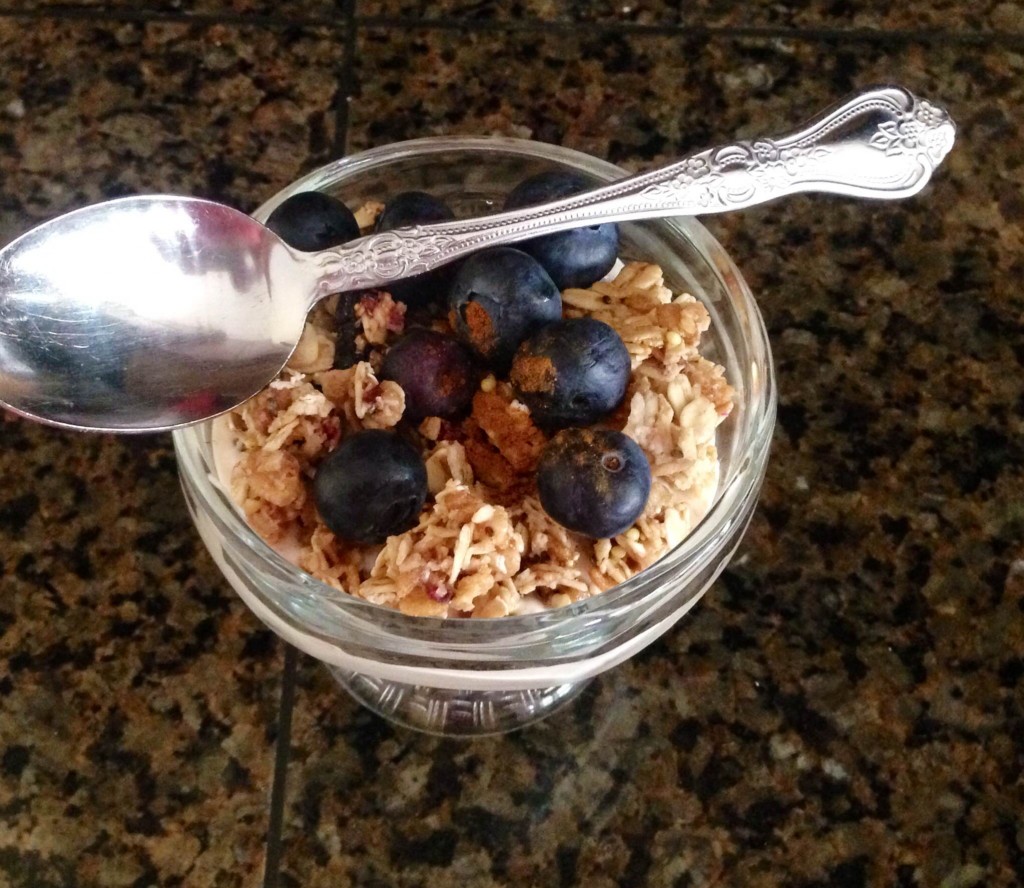 Yum!  That's it!  It is so easy and delicious.  Try it!
KIND is a Managedmoms.com supportive partner and my opinion about how much I love (and my teen daughter loves, too) is 100% our very own.  We love this brand!