Just in time for your summer travel plans, I have put together my top five fabulous travel tips that I swear by plus a few amazing places I recommend for family travel, both local and far away. If you caught my segment on the KTVK 3TV morning show, Your Life Arizona, and want more information about the travel tips I shared, here is the information with the links to the different items and places I recommend.  And be sure to go to my blog's search bar to look up your desired destination to see if we have covered it.
Travel Tip #1 – Packing/Planning Fail Safe Forget Nothing Tool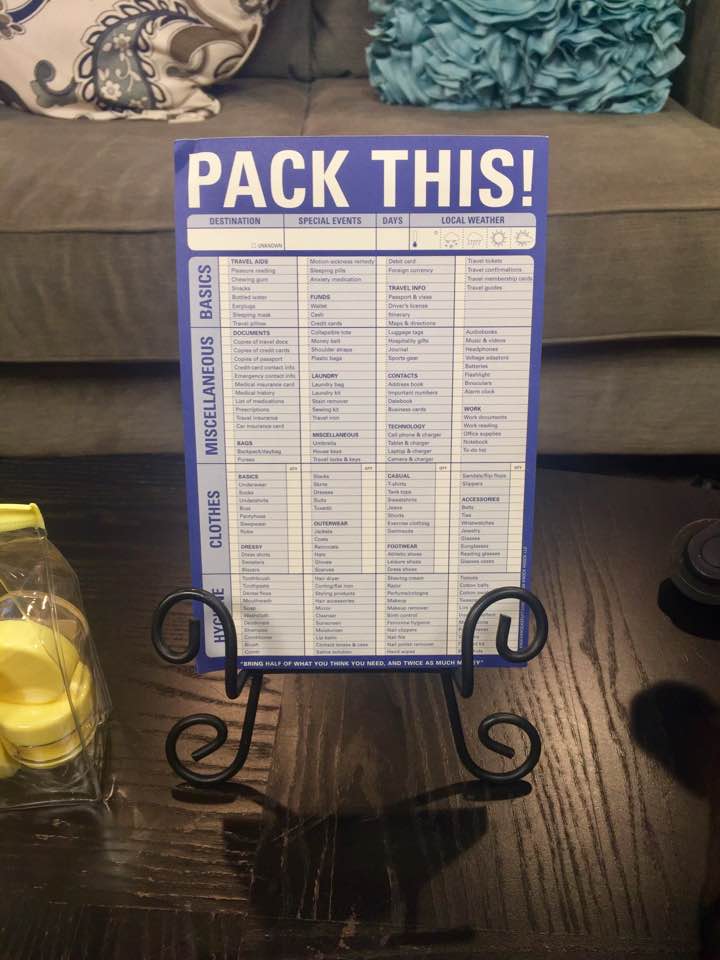 Once I discovered the Pack This! Travel list pad by Knock Knock, I have never looked back when it comes to packing planning. I call it packing planning because when an item is left behind, it will usually cost time and money to either purchase what was forgotten or have it shipped, which can be costly.  The Knock Knock Pack This! Pad is my favorite travel tool ever.  It is a handy exhaustive one page at a glance packing list that includes everything one could ever think of to pack for a trip.  Items that I wouldn't consider like an umbrella, binoculars, bug spray, sunscreen and more. Every time I use this list, I forget nothing and my packing is done faster and is more efficient.  I swear by this and I buy my pad (60 sheets 6 x 9 size) for $6.99 at knockknockstuff.com and at amazon for only $4.85.
Travel Tip #2 – Best Wrinkle Free Clothing Tip Ever!
I don't remember where I first heard this tip years ago, but I have never arrived with a wrinkled garment since. Here's hoping it works for you since it has been failsafe for me. Simply dry clean the garments that you want to arrive wrinkle free before you travel.  The trick is to keep the clothing covered in the dry-cleaning plastic wrap it came home in.  Gently fold dry cleaned clothes on hanger and still in dry cleaning wrap and place on the very top of your suitcase after all other items are packed.  Give it a try. I have been pleasantly surprised how this has worked for me every single time.
Travel Tip #3 – Suitcase Type
Be loud and bold with your suitcase design for several reasons.  If your suitcase is a unique and colorful design, you will find it fast when it is coming off the conveyer belt at baggage claim.  Plus, if it is lost in transit, it will be easy to describe to airport and airline personnel.  I also finally bought a larger roll away suitcase that fits all my items.  We women do pack a lot and that is because we have a larger variety of shoes for different outfits and occasions, we tend to pack some our kids' things with ours as well, we have more accessories than men typically do, etc.  Buying a larger than average suitcase has made me a one suitcase gal now.  I didn't think that was possible!  So, consider buying the larger rollaway version if you usually have two suitcases.
Travel Tip #4 – Research Airport
Chances are that you will spend a good deal of time at airports.  Arriving early or being delayed, I have learned to research the airport I am traveling to ahead of time.  Doing this has made the trip even more fun.  I know that airports don't sound fun, but since you must spend some time there, why not get there early for less stress, get all checked in and then enjoy yourself a little.  Plus, some airport websites offer coupons redeemable at the different stores and restaurants.  For example, San Antonio International Airport has coupons for airport restaurants, stores and more, including a tasty wine themed eatery.  So, check your airport website to see what is available and if coupons are also offered.  Here are some of my favorite airport attractions, so if you are stuck there for a bit, try these unique spots…
*Vino Volo in San Antonio International Airport – This cool restaurant offers gourmet wines from around the world.  I ordered a flight of red, white and champagne when I was there.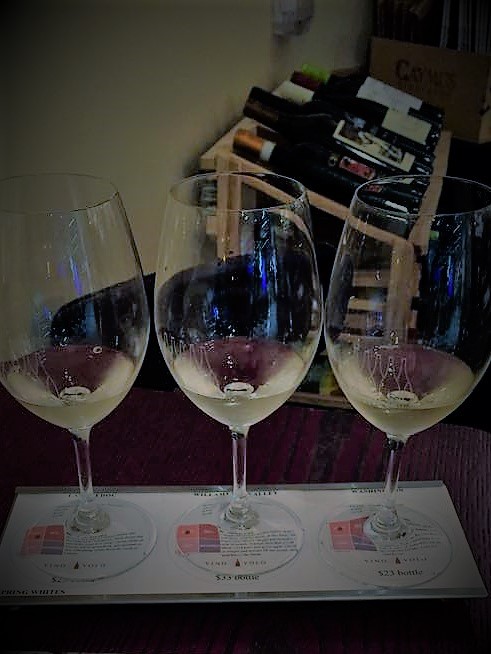 It was very relaxing and enjoyable to get to sample wines with a nice salad before I boarded my flight. Plus, I could use the coupon I accessed from the airport website to purchase a bottle of wine sold there if I had decided to buy some Vino.
*Be Relax in LAX – The last time I was at LAX, I enjoyed a very well done 10-minute shoulder, head and neck massage at Be Relax in Terminal 1 at LAX.  It set me back $29 (and I added a tip), but it was worth it because it was really good and therapeutic.  Plus, it is nice to board feeling somewhat relaxed.
Those are just two examples.  I also like that our airport here in Phoenix, Phoenix Sky Harbor has a ton of local favorite restaurants in the different terminals. So be sure to check the different airport websites to know where to go to eat, shop and relax while you wait.
Travel Tip #5 – Check my Blog!
I absolutely love travel blogging, so whenever I go anywhere, whether it be a staycation in Tucson, or all the way to marvelous Maui, I share my specific city recommendations in the travel section of my blog.  So, before you go, enter your destination city into my blog's search bar to see if I have covered it. I also have team writers who have reviewed a Disney cruise and more. Here are some of our fun recommendations to some of my favorite travel destinations…
*Maui – my blog lists our top ten things not to miss in Maui and my family's #1 favorite attraction is the Twin Falls hike that is beautiful and family friendly. We were especially impressed with the package that we booked called Hike Maui that included kayaking, snorkeling and the wonderful Twin Falls hike where we got to taste food right off the trees on our way to the waterfalls.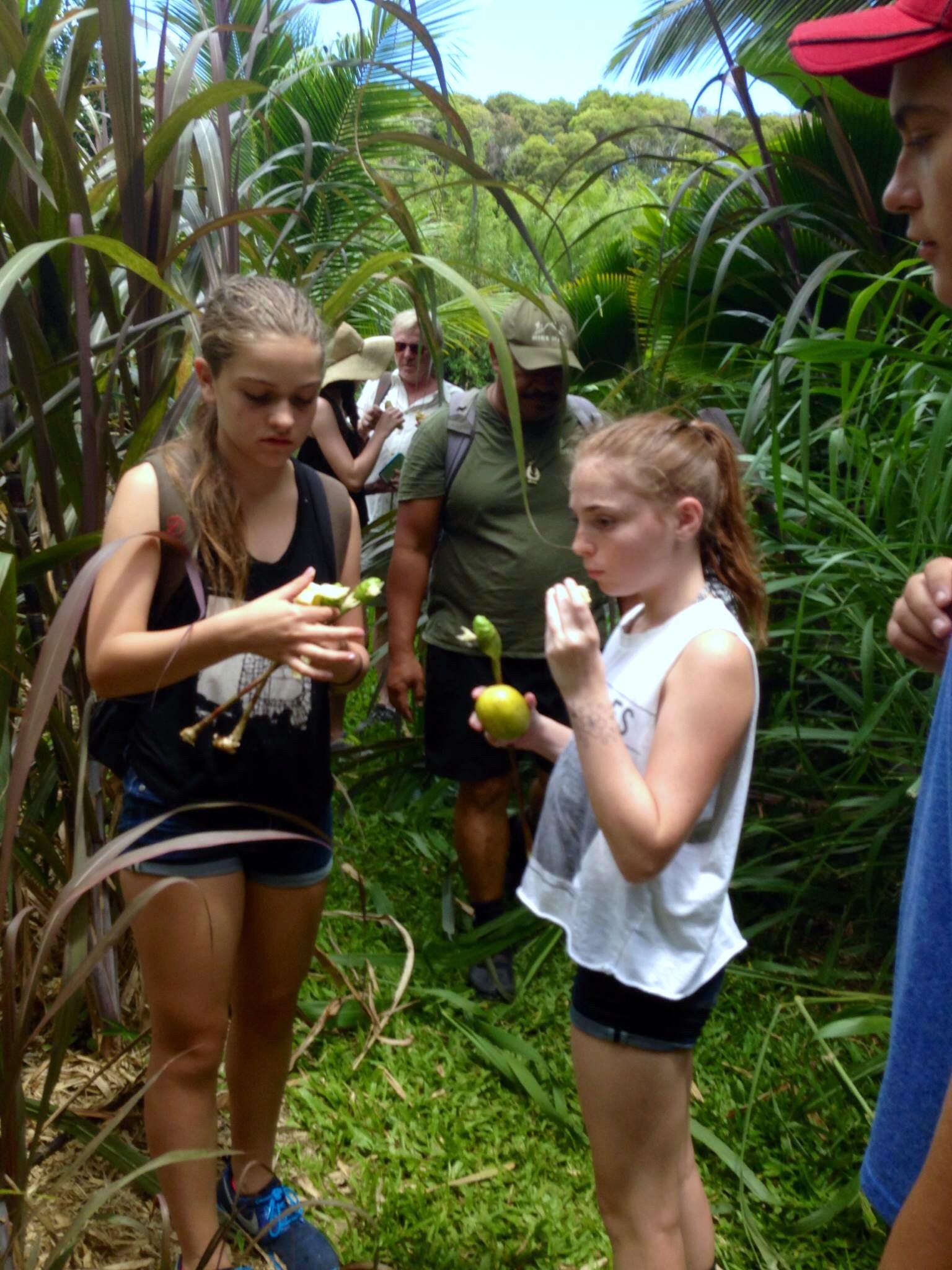 Once at the stunning waterfalls, we could jump off cliffs into the water and swim in freshwater pools.  We were also given Awapuhi plants, which contains the organic ingredients that Paul Mitchell uses in their Awapuhi shampoo.  My kids opened the plant and washed their hair under the waterfall.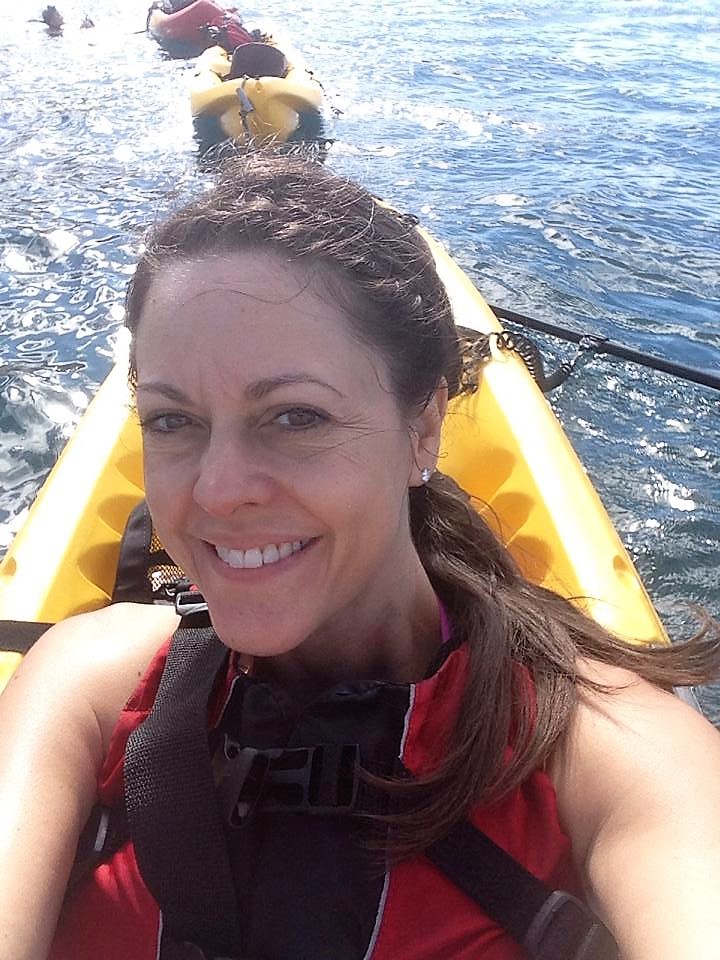 It was such a cool day and purchasing the 7-hour activity package was the way to go. I have all the links to all of our Maui recommendations in my Maui article here.
*Washington DC – One of our favorite Smithsonian museums is the Newseum and a lot of tourists don't consider this relatively new attraction.  It is like visiting an American history museum through the eyes of legendary and current journalists and it is very cool.  Exhibits like the original microphones used by FDR during the Fireside Chats, front pages from newspapers from around the world the day after the horrific 9/11 are displayed.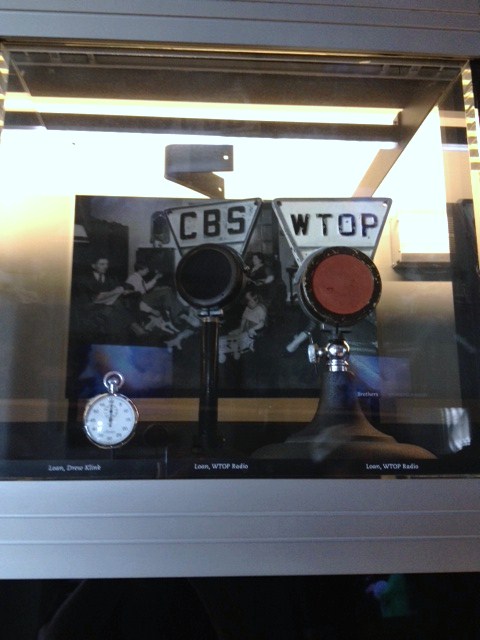 In addition, historic original newspaper pages from some of our country's most famous events like when Marilyn Monroe was found dead, when the Hindenburg crashed, when wars ended and more.  There is another interesting section that shows a very cool and even emotional Pulitzer Prize photograph section and so much more.  I highly recommend this fascinating museum that also has an interactive area that lets visitors of all ages take home a flash drive of themselves being a reporter in a simulated news station.  So cool!  Check out my article with links about this here.
*Sedona – I cover a lot of local trips and staycations here in Arizona, too.  Check out my Sedona article to see where to stay, what to eat, what attractions to try like the Pink Jeep Tours and more.
I have also reviewed most of the resorts here in the Phoenix area, as well as in Tucson and articles about Flagstaff, too.  My Sedona article is here.
*Amtrak train vacation – My son got to take an Amtrak train vacation with his grandparents so he wrote a comprehensive review for us on my blog.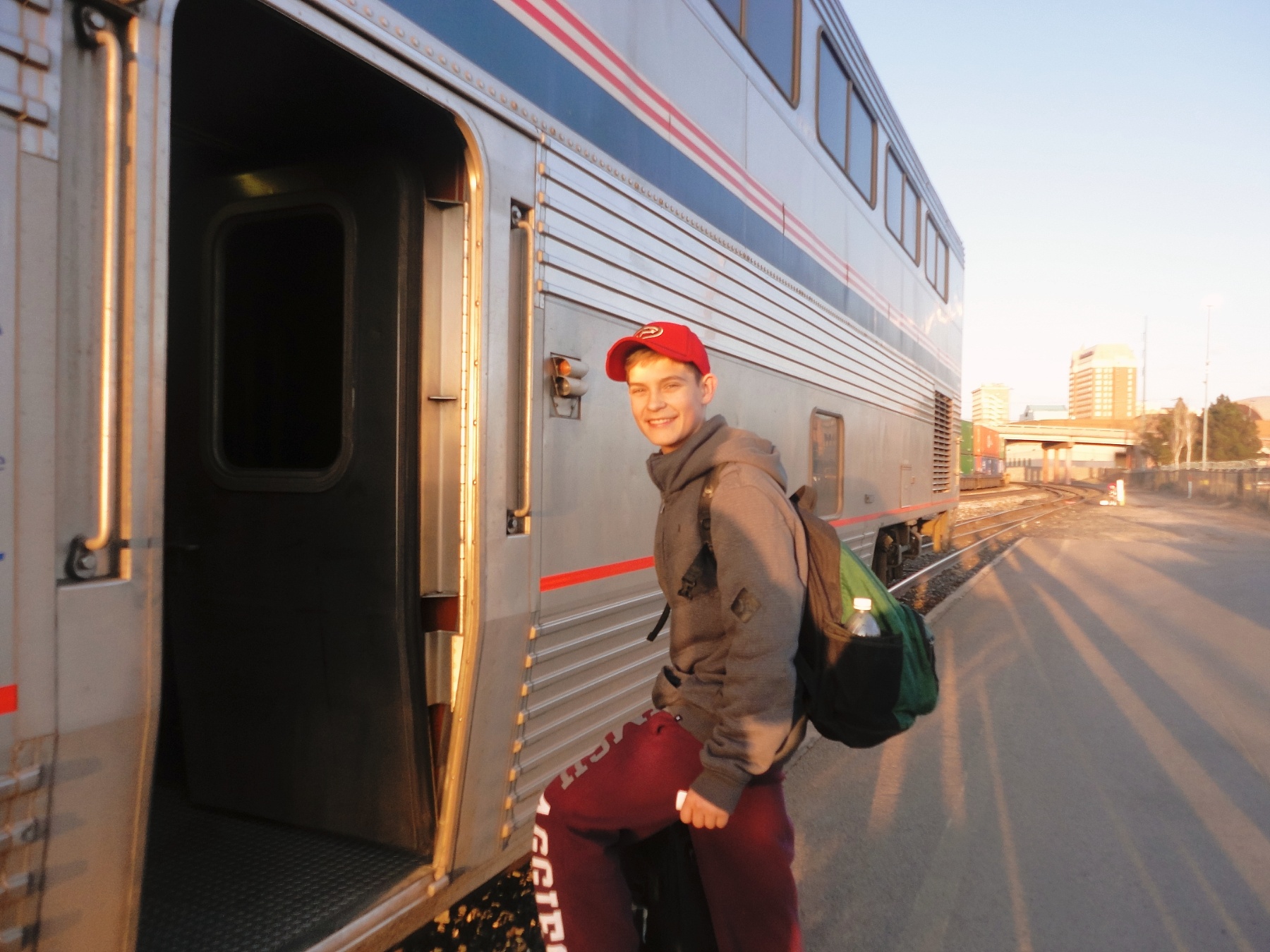 He did a great job, so if you are considering a train vacation, be sure to see that article on my blog.  My son's Amtrak train trip article can be found here.
Some of the other destinations we have reviewed on managedmoms.com is a Disney cruise, a California road trip that took us from southern California all the way up to San Francisco and more. 
So, before you go, check my blog and happy travels to you!