If you saw my KTVK 3TV fab food smart swap segment today on the Your Life Arizona morning show, then you probably want the simple swap recipes. Here they are.  Smart, simple, satisfying and savory.  A big thank you to my future daughter-in-law to be, Hannah for these great ideas.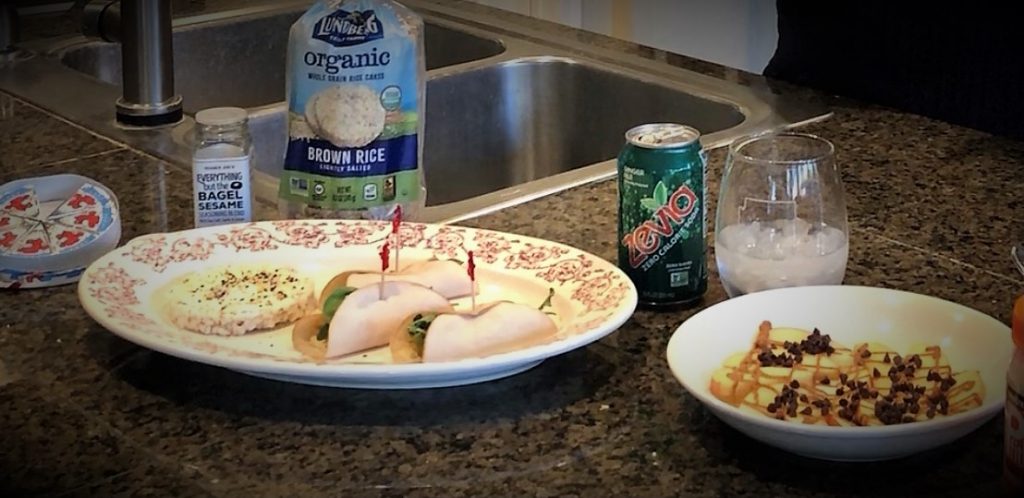 Fab Food Everything Bagel Smart Swap
Instead of an everything bagel, swap this…
*Spread Laughing Cow Spreadable Cheese Wedge on a whole wheat rice cake and then top with Trader Joe's Everything But The Bagel seasoning.  While your family eats a big bagel, you can enjoy this lower fat, lower carb and lower calorie delicious option.
Fab Food Sub Sandwich Smart Swap
*Instead of the carb heavy sub sandwich everyone else is eating, make yourself a breadless sandwich roll.  Simply layer a slice of lean turkey with a third slice of pepper jack cheese to give it a kick, dill pickle slices, arugula and spinach lettuce mix and mustard.  Roll the ingredients in the turkey slice, poke a toothpick in the middle and you have everything but the big sub roll.  This sandwich roll is so delish that I do not even miss the bread.  I do make myself two or three of these rolls to fill up.  Great protein, too.  Hannah likes to use the Laughing Cow spreadable cheese instead of mustard to give it a mayo and cream cheese taste.  Also, a very tasty idea!
Fab Food Soda Smart Swap
*Instead of sugary soda try the Zevia line.  Our family's favorite for a lot of years now.  We adopted the rule years ago to bar soda, Gatorade and high sugar juices from our home.  Not only do these drinks contain empty calories, lots of sugar and no nutritional value at all, but the sodas are also addictive.  Your dental bills will be much less without fillings needed caused by sugar bugs found in sodas in such a large volume.  Zevia is better because it contains no artificial ingredients and is sweetened with the better Stevia leaf extract instead of sugar.  The sodas have zero calories, zero sugar and no artificial sweeteners.  I am happy to report that this line is now sold in most stores and in lots of satisfying soda pop flavors.
Fab Food Sweet Spot Smart Swap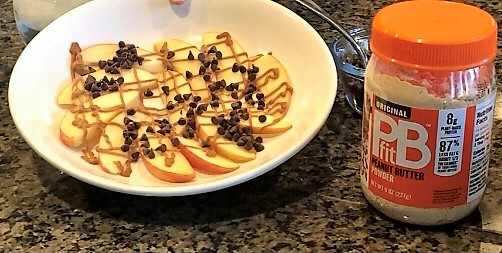 *Instead of a sugary dessert, try Hannah's apple nachos.  This crowd-pleasing recipe is easy and super yummy.  To make this treat, buy the PB Fit peanut butter powder for a much lower fat and calorie alternative to traditional peanut butter.  Simply add a tiny bit of water to a large spoonful of the PB Fit powder until you get your desired peanut butter consistency.  Slice up an apple, drizzle the PB Fit peanut butter over the top of the apples and top with mini dark chocolate chips.  So good and the presentation is also nice. With this smart swap, you get the fiber in the apple, the antioxidants in the dark chocolate and the protein in the peanut butter.  Your family will want your smart swap dessert!
What are your smart swaps?  Share in the comments section and be sure to check my blog at managedmoms.com for healthy recipe ideas and more.  Happy healthy eating to you!