It's that time of year again to share my fan favorite Autumn Sangria and Candy Corn Crunch recipes!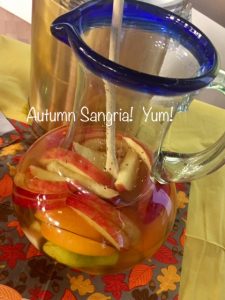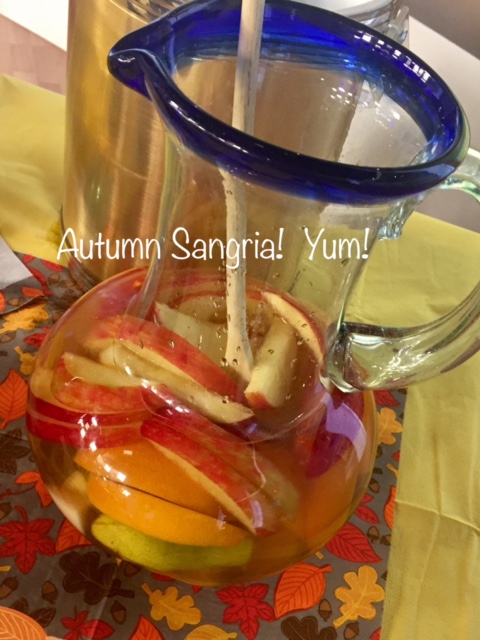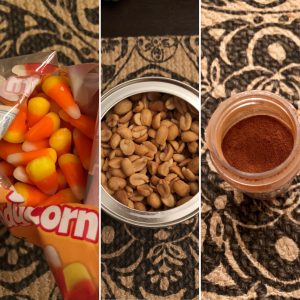 Cheers to the fall fruity cocktail for the adults. Plus, the Candy Corn Crunch recipe is loved by the kiddos and the big kids alike. AND this month also marks my first full year with my beloved Arizona Daily Mix morning show on AZTV7 with Emmy award-winning host, Brad Perry! He LOVED these two recipes last October when I made my first appearance on the show. Watch the segment below to see the festive fab recipes. I had to keep an eye on him as we made the scrumptious sangria…watch and see why. You are sure to crack up! This segment will have you laughing and ready to mix up a fun and festive pitcher of the good stuff. Plus, the Candy Corn Crunch only takes 30 seconds to make! The recipes are below the video. Check it out and Happy Fall ya'll!
Recipes:
Autumn Sangria
What You Need:
(15 servings)
2 bottles HobNob Chardonnay
1 cup vanilla vodka
3/4 cup sugar
2 cups apple cider
1/4 tsp pumpkin pie spice
2 apples
2 pears
1 orange
What You Do:
Combine vodka, sugar, apple cider and pumpkin pie spice in a large pitcher and stir until sugar is completely dissolved.  Chop fruit (apples, pears, orange), add to mix and marinate overnight.  Add chilled Chardonnay. Serve over ice.
Candy Corn Crunch
What You Need:
1 bag of candy corn
Peanuts
Cinnamon
What You Do:
Empty bag of candy corn into serving dish. Add as many peanuts as desired. Sprinkle with cinnamon. Tastes like a Payday candy bar. Looks like fall. Enjoy!