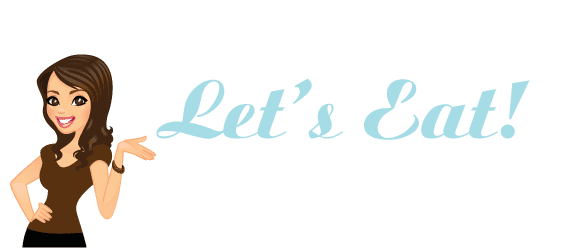 With afternoon activities like practice, tutoring and other commitments that fill a family's schedule, how do you feed your kids healthy fare on the run?  I'm not a nutritionist, but I am a manic managed mom who did a little research to see what my family can eat on the run that beats burgers and fries when it comes to nutrition.  So, watch my 3TV segment to see a few restaurants and menu items that we have found to be tasty, nutritious and fast!
[vodpod id=Video.5647841&w=425&h=350&fv=]
(If video doesn't work, click on this link below to see segment:)
Black Bean Burritos over Burgers
If you order a black bean burrito over a burger, than your kids are getting fiber and antioxidants from the black beans.  We regularly visit Chipotle Grill and Baja Fresh for black bean and cheese burritos on the go.  The book called "100 Best Foods" by Love Food says that black beans are rich in antioxidant compounds and flavonoids that can help prevent cancer and blood clots.
Jack In The Box Optimal Option
There is one sandwich at Jack In The Box that is a better choice than most of the other items.  The Chicken Fajita Pita comes in a whole grain pita with grilled chicken, shredded cheese, lettuce and sautéed onions.  I like that the lettuce is romaine and not iceberg.  Romaine has 6 times more Vitamin C and 8 times more beta-carotene than iceberg lettuce.  Plus the pita has 16 grams of whole grains, making this sandwich a good fast food choice.
A Mall Must Try
If you are eating at the mall, consider Nordstrom's Café.  Most of the menu items are made from scratch using organic produce and fresh foods.  You can grab a pre-packaged healthy snack on your way out of the mall.  Just last week, I bought a cup full of fresh tomatoes, mozzarella cheese and cucumbers in a light dressing, a much better choice than going through a drive-thru.  I also grabbed my son a plate filled with fruit, cheese, crackers, hard-boiled eggs and almonds.
Healthiest Cookie Around
I've talked about Pomegranate Café before and I have to brag about this super healthy place again.  Everything at this eatery is made from scratch using all natural and whole food ingredients.  Organic and good, they even have a guilt-free bakery.  My teenager loves their Cowgirl Cookie because it has dark chocolate chips.  I love that he eats this treat because it is made with oatmeal and sweetened with applesauce instead of sugar.  Other healthy ingredients in this dynamite cookie include coconut oil and spelt flour which is easier on the digestive system than white flour.  Truly the healthiest and most delicious oatmeal chocolate chip cookie around!
Nutritious smoothies can also be ordered like a banana smoothie made with soy or almond milk.  Pomegranate Café is located at 48th Street and Chandler Blvd. in Ahwatukee.   Check them out at www.pomegranatecafe.com.
Savor Sweet Tomatoes
Fast, but fresh, Sweet Tomatoes continues to be my daughter's favorite place for a quick meal on the run.  I watch proudly as she maneuvers through the line helping herself to salads, carrots and chicken noodle soup.  This is one place where she will eat several servings of fruits and veggies.  I'm thankful for that!
My Family's Favorite Take-Out Item
Hillside Spot Café is one of my new favorite spots.  They opened last year and have become a local favorite.  Tasty menu items are prepared using organic food from local farms.  My kids love the mesquite chicken dinner and now they have it to go.  Delicious sides that go with the chicken include the grilled corn on the cob seasoned with cojita cheese, smoked paprika and aioli along with fresh fruit that is never frozen.  Plus the eatery offers several other delicious sides as well.  For more about this great restaurant visit www.hillsidespot.com.
Pei Wei Pleases
My daughter will sit and eat a ton of their healthy edamame, while my son orders extra spinach in the Japanese Teriyaki brown rice bowl. And yes, he will eat the brown rice here!  Edamame is full of fiber, protein, calcium, Vitamin K and folate.  Beware of the sodium, however, as most folks like to add a healthy serving of salt to this tasty snack, but I'm thrilled to see my daughter eat this instead of a bag of fries!
The Right Oatmeal On The Run
It pays to read labels.  A popular fast food chain recently added oatmeal to their menu, so I ordered one to try.  I was shocked to see the label say that one serving has 32 grams of sugar!  Really?!  So, I'm happy to report that Starbucks also offers an oatmeal cup that has zero grams of sugar, unless you mix in the brown sugar packet that comes on the side.  Skipping the brown sugar, I instead add the dried fruit and nut medley that are provided, which gives my family 7 grams of fiber in each serving.  However, the dried fruit packet does contain sugar, so be sure to read the label if you are want to know the amount of sweetener.
So when you have to dine on the run, consider the above options.  Do you have healthy fast food ideas?  Share your favorites here in the comments section.