Manic:  Finding time to write this blog and announcing that today is our 500th post!  Thank goodness for my awesome team of writers who help me with great content!
Managed:  Deciding not to worry about coming up with a big 500th article piece, but to instead share a couple of the most popular posts from our first 500, so skim the topics below to see if there is a helpful one that you may have missed. And to my writers….woo hoo…we wrote 500 articles together!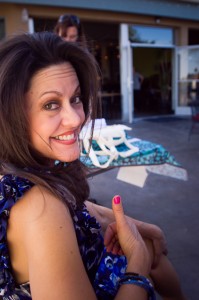 And since that fun day, our team has put out 500 posts that we hope you have enjoyed!  Articles like…
Cooking:
Tasty recipes like my mother's veggie spaghetti recipe that tastes meaty, but is made with all veggies…and my family loves it, too!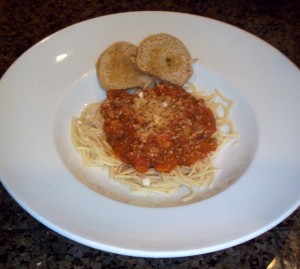 Another popular dinner idea came from my sister-in-law's New Mexico family recipe book and the dish remains our #1 most read article!  It is called Homemade Green Chile Sauce & Smothered Burrito Recipe.
To see more recipe ideas, simply click under the "Food" section listed on top at the home page.
Beauty & Fashion:
If you fancy fashion and beauty, we had some good articles on that, too.  Check out our writer, Celebrity Makeup Artist Karen Hall's, article on getting healthy hair with an egg and honey tip or Karen's makeup brush tips.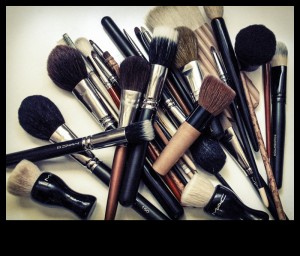 Did you miss professional hair stylist's Angelic's lesson on giving yourself a good hair blowout?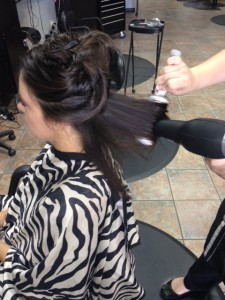 Or my article on how to break your bad beauty habits?  And every month our Walgreens beauty expert, Bianca gives us her ten under $10 drug store beauty buys list.  Check out Bianca's most recent picks!  See all kinds of articles on fashion, skin care, beauty product reviews, hair tips and more by looking under the beauty tab on the home page.
Health & Fitness:
If you enjoy our Health & Fitness section, then you have to check out the Yoga tools & terms 101 piece that I did with our fitness expert, Roman.  We had a lot of great feedback about that one!  Many of you checked out the piece I wrote about my allergy skin testing and about how I cured my Plantar Fasciitis without needing the cortisone shots.
Parenting:
You can find a lot of great parenting pieces on our site, with some of the best ones written by our writer, Lisa Walton, who is also a teacher.  Helpful articles like the one she wrote about teaching kids creative ways to save money.   I tend to pen columns lately about adjusting to having a teenager and a tween now as I did in my piece about parents and kids adjusting to starting high school.
To read more parenting articles see the Family Matters section on our site.
Travel:
Do you like to travel?  Be sure to check out our travel section with trip reviews that include Phoenix/Scottsdale resorts, Washington DC, Flagstaff, California and more.  Plus, you have got to see my son's review of a recent Amtrak train vacation that he took with his Grandparents.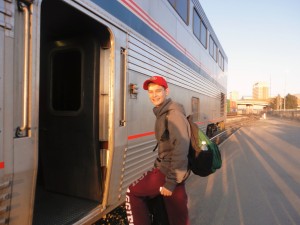 Home & Garden:
Is decorating and home decor your thing?  Then you will want to see the inexpensive and attractive backyard makeover our writer and home/garden/get organized expert, Bridget did for us.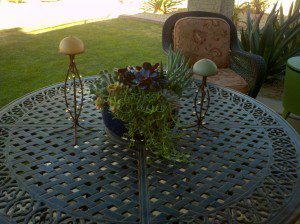 She has all kinds of great indoor, outdoor home decor and good get organized tips under the Home & Garden section of the website, so be sure to check that out.  Our 2nd most popular article is Bridget's Design on a Dime Zebra Bedroom decor piece.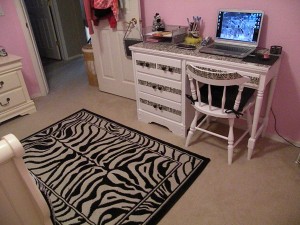 Pets:
And for you pet lovers, we have had darling and funny pictures sent in weekly to share that make us all smile like these two fun photos below!  See many more in our pets section and email your pet pics to us at [email protected]!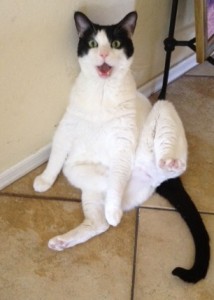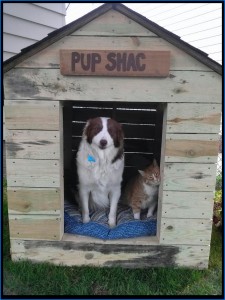 Plus I recently reviewed some very helpful pet products for dogs and cats.  And if you saw a KTVK morning show segment I did and you need more information about it, then simply look under the KTVK section on the home page to see all of my segments that aired the last several years.
We have truly covered so much ground in our first 500 articles and we hope that you have been informed and entertained as we all work to manage our manic lives!  So take a minute to browse through the website to help us celebrate our first 500 articles!  Tell us what you liked, which recipe you tried out, a favorite pet pic that made you smile or a parenting article that you could relate to!  We would love to hear from you, as we dive into our next 500 articles!
And of course, good luck to everyone as we continue to give away great prizes every week on Freebie Friday!
Cheers!  Thank you SO much for following managedmoms.com!