Yesterday I shared our top articles based on readership (thank you readers!) and today I want to tell you what my favorite recipes have been since I launched this site.  I won't include any of yesterday's articles, just so that I'm not repetitive, but know that those were on my list, too.  So take a look to see a yummy recipe that you may have missed that made my list below.   And thank you so much for following managedmoms.com!  I truly can't thank you enough!  Just click the recipe name below to see the article and you can print the recipe from there, too.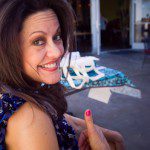 My Favorite Managedmoms Recipes (in no particular order):
                                                  Under The Food Section:  My Fav Recipes 
Family & Friend Recipes That Are My Faves:
*My Mom's Amazing Super Healthy & Tasty Veggie Spaghetti Recipe That Tastes Meaty But Isn't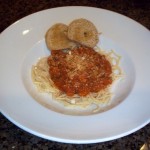 *Family Recipe for Pumpkin Supreme In Cute Mason Jars, Too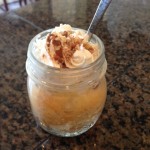 Chicken Spaghetti Recipe From Our Family's Recipe Book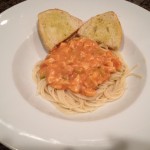 *Really Good Green Chicken Enchiladas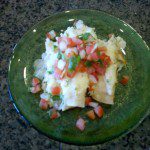 My Celebrity Recipe Faves:
*Lemon Chicken Orzo Pasta Recipe From TV Chef Charles Wiley
*Gwyneth Paltrow's Marvelous Mac & Cheese Recipe
Best Healthy Meal Makeover That Is So Tasty:
*Healthy Meal Makeover:  Very Good Veggie Lasagna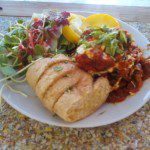 Easy Eats To Make:
*Quick Pasta Recipe That Tastes Like You Worked Hours On It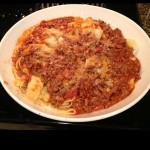 *Homemade Salsa In Seconds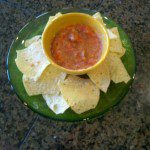 I guess I better stop here!  There are many more on my website under the Food section that can be found at the top of the home page.  Just click there to see all of the recipes that we have ran or enter the name of a food or recipe in the search box that is at the top of every page.  I am very proud to have a tasty abundance of simple recipes to offer you in our first two years.  Much more to come, so happy cooking!
And don't forget about our recipe contest that we are running right now!!  Simply email me your family's favorite recipe for my family to try!  The winning recipe (voted on by my family) gets a $50 gift card to your favorite restaurant and all entries will also be put in a drawing for a gift card, so send your recipe to me at [email protected]!  I have received some good ones, but it is not too late to enter!  Details here.